See Bella IMC Virtual Reality room design kiosk at Lockdowel's IWF exhibit
July 25, 2018 | 5:05 pm CDT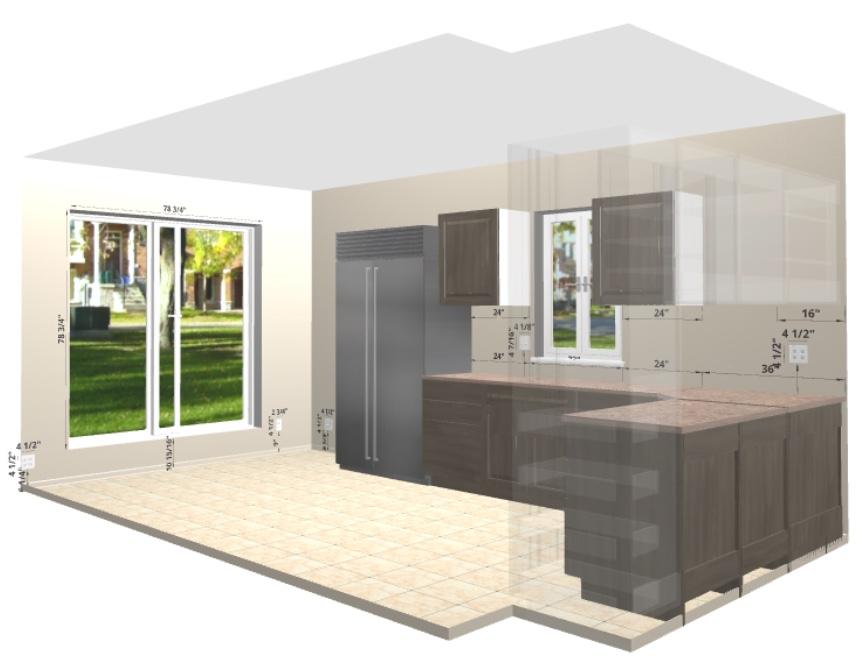 ATLANTA, GA — Bella IMC™ (Innovative Modern Cabinetry) will debut its newest venture, a virtual room-designing "Bella Kiosk" in Lockdowel Booth #8073 August 22-25 during  IWF.  The Bella Kiosk allows customers to create their dream design for any room with cabinetry needs, residential or commercial.  The program begins with entering a room's dimensions, locations of doors, windows and cabinets, followed by users adding a personal splash of their creativity with choices of select colors, textures and styles. This program also provides name brand appliances for the extra touch of realism, according to the company.

"Nothing out there is as extensive and realistic as this program," said Chad Shelton, Bella IMC president and owner. "For example, with a drag and a drop you can lay out a kitchen to any size and change anything as often as you want. The program can remove walls, expand doors, and even change the lighting in the room with the time of day. When the room is complete the customer will be able to view their design using virtual reality goggles for the ultimate experience."

Bella IMC cabinets — including garage storage, closets, vanities, and kitchens – utilizes the slide-to-lock fastener by Lockdowel.  This allows components to be conveniently flat-packed and sent to the consumer directly or to the job site. According to Bella IMC the company saves 60 percent in labor costs with the Lockdowel fastening system.  Shelton states that the Bella Kiosk gives accurate pricing and users may save the creation as a bid, draft, or order immediately.

"The Bella Kiosk is designed to be placed in related industry storefronts or high traffic areas," Shelton said. He said that orders may be fulfilled by Bella IMC or they may be sent to a third party provider, using brand and contact information for that specific business.

"The entire process and program may be labeled as a B2B business service," Shelton said. "The Bella Kiosk and system is designed to be used nationwide by various providers."  The company said it is simplifying and leading the way with cabinet industry professionals on a new idea of buying and selling cabinets with unparalleled product quality and versatility that is Assembled On Site (AOS).  Enabled by tool-less Lockdowel snap-in fastening, Bella IMC allows for quick changes in looks and designs by easily replacing the doors and hardware. 
Have something to say? Share your thoughts with us in the comments below.