Challengers Award winners announced at IWF 2022
August 23, 2022 | 11:59 am CDT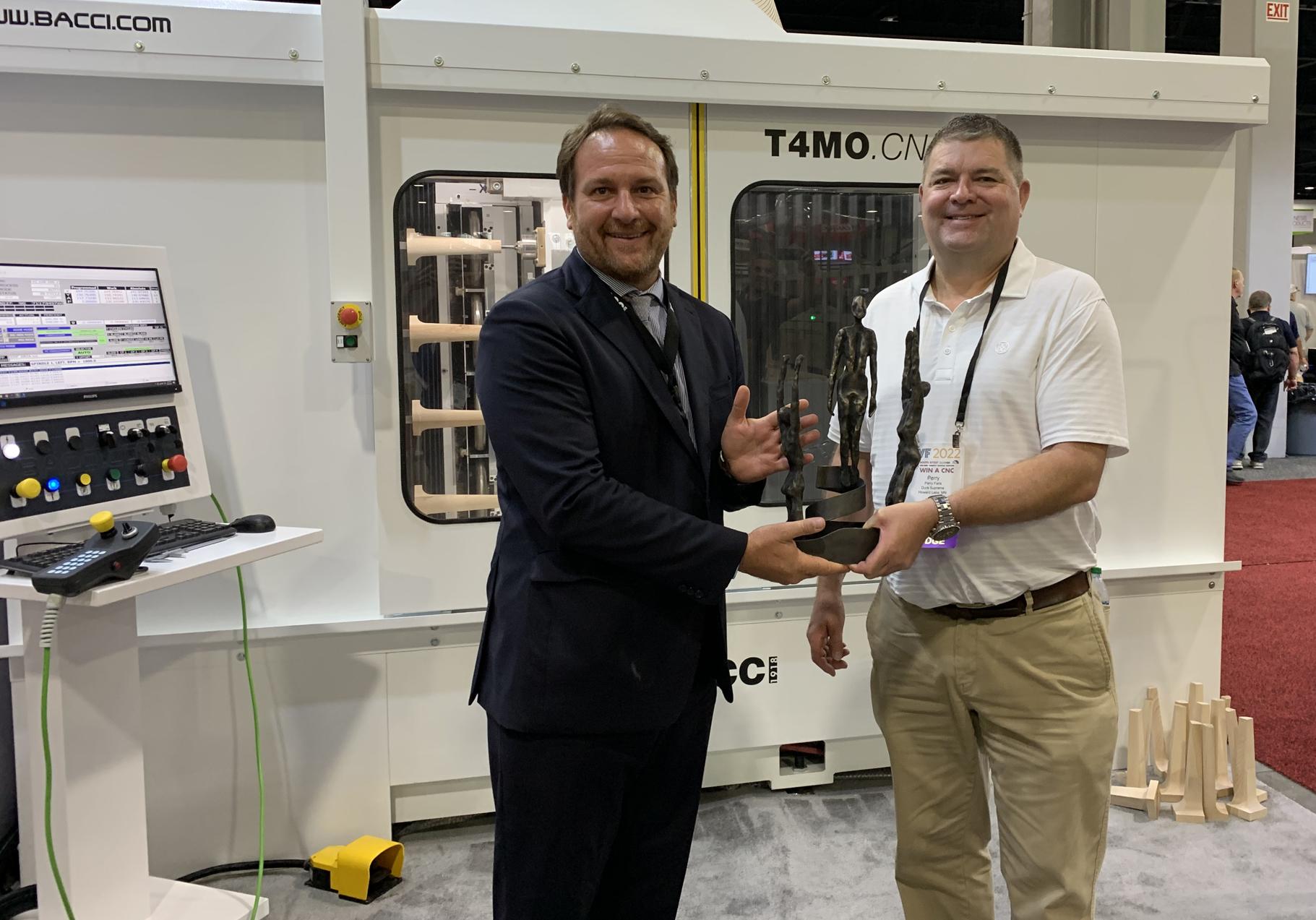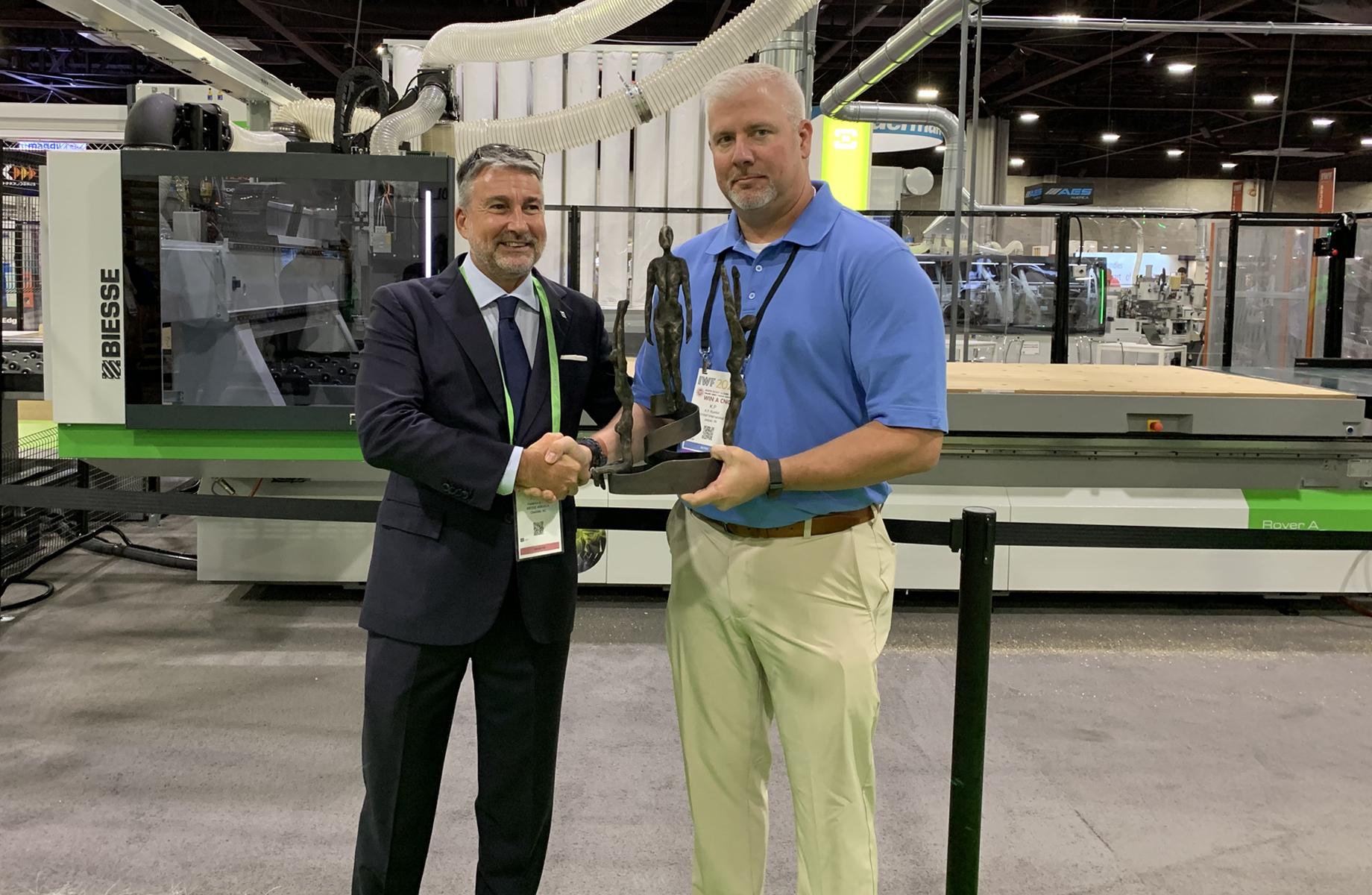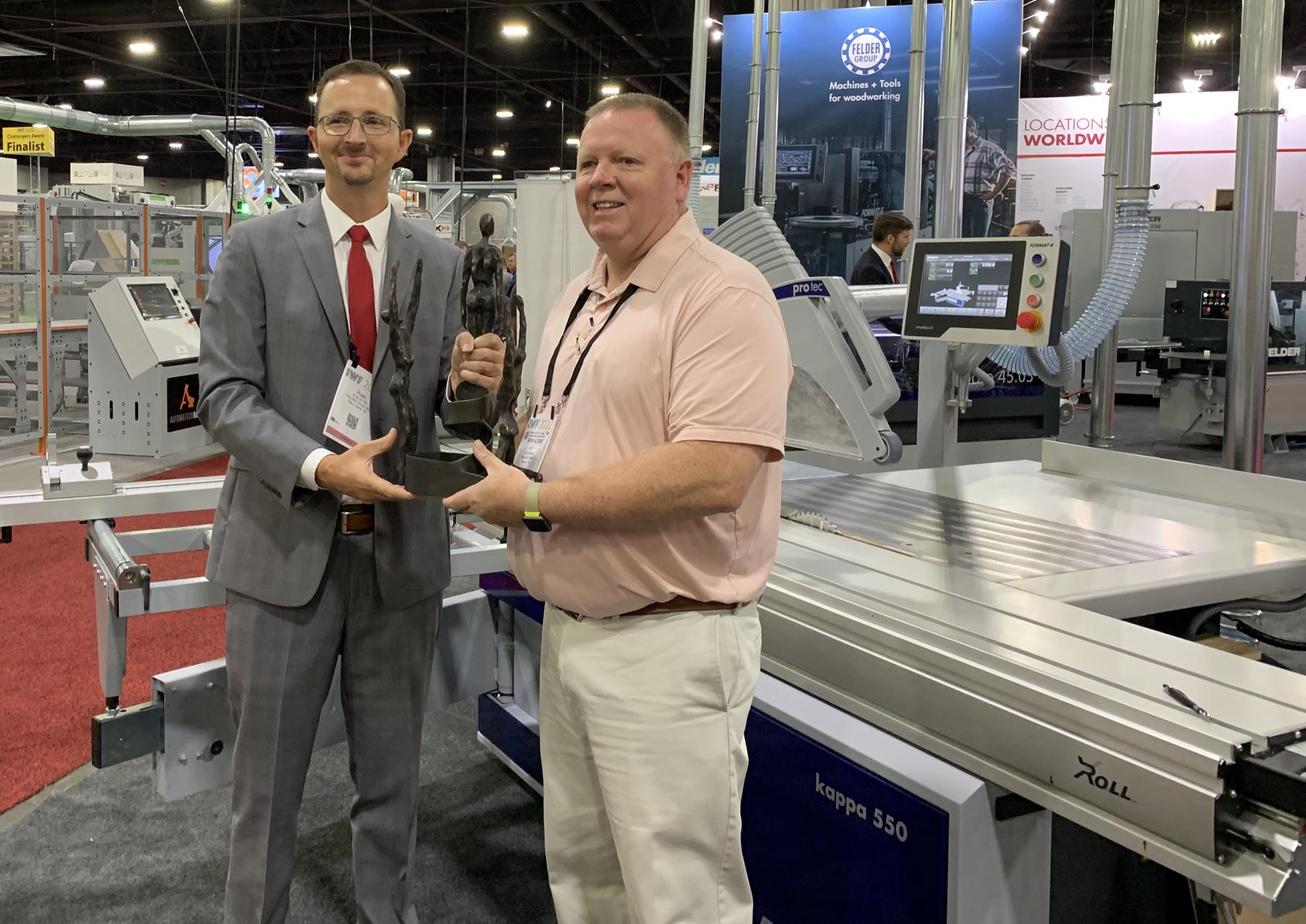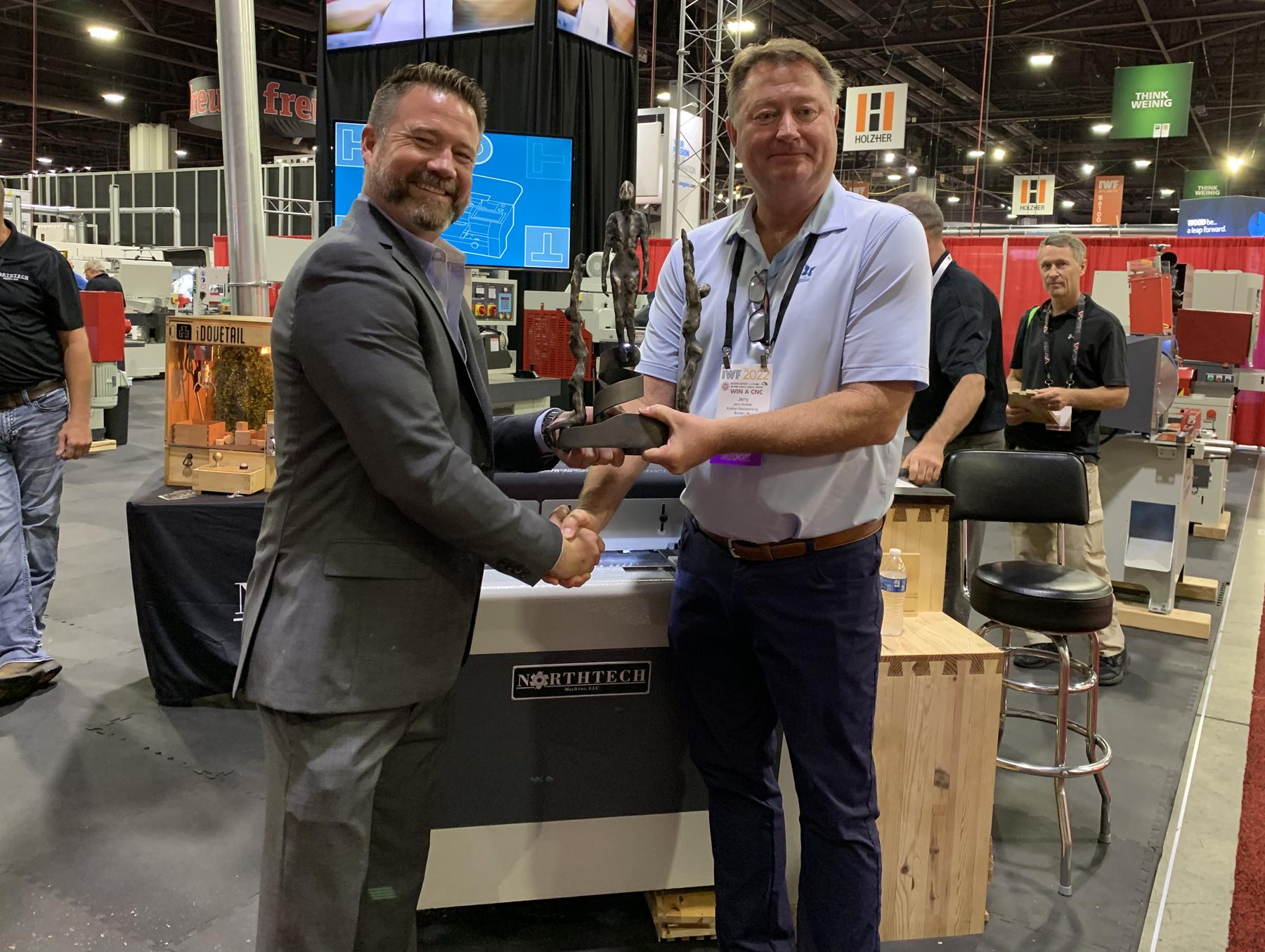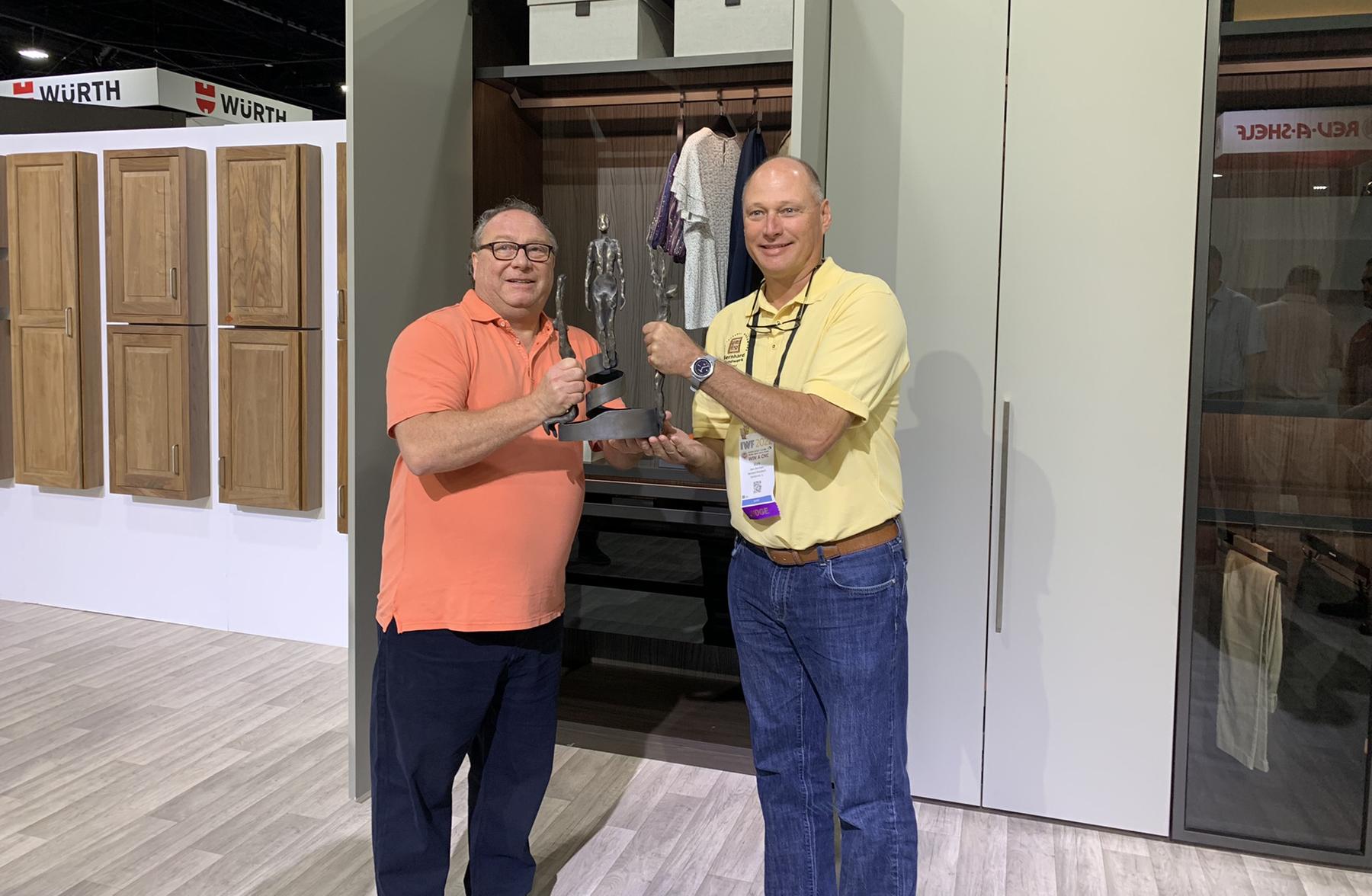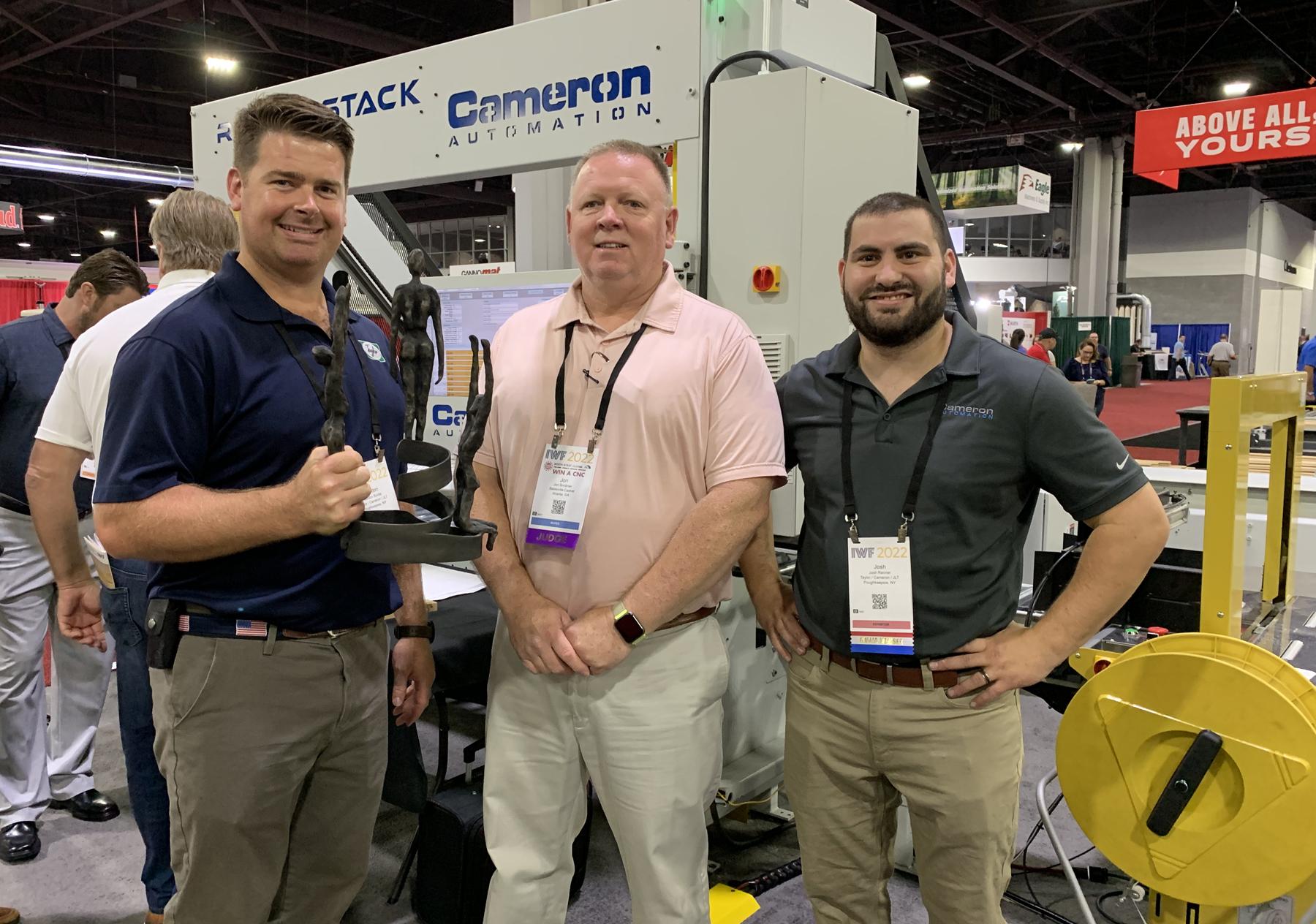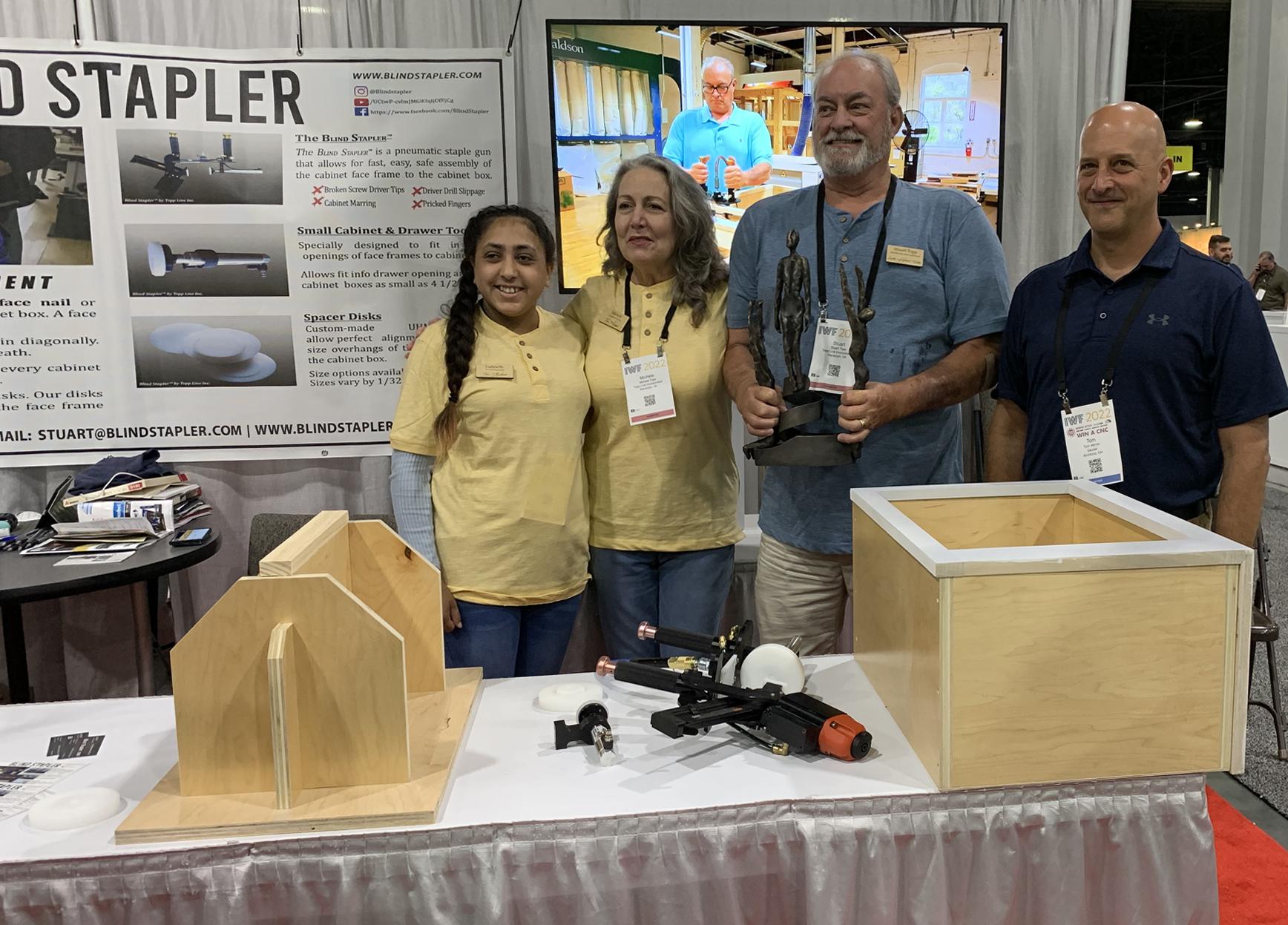 ATLANTA – Winners of the 2022 Challengers Distinguished Achievement Award were announced Aug. 23 during the International Woodworking Fair.  The Challengers Award promotes the development of innovative new technology in woodworking machinery, supplies, and services for the furniture, kitchen cabinets, architectural woodwork, store fixture, upholstery, or specialty and general wood product industries.
Selected from a field of 20 finalists, the seven award-winning companies and products are: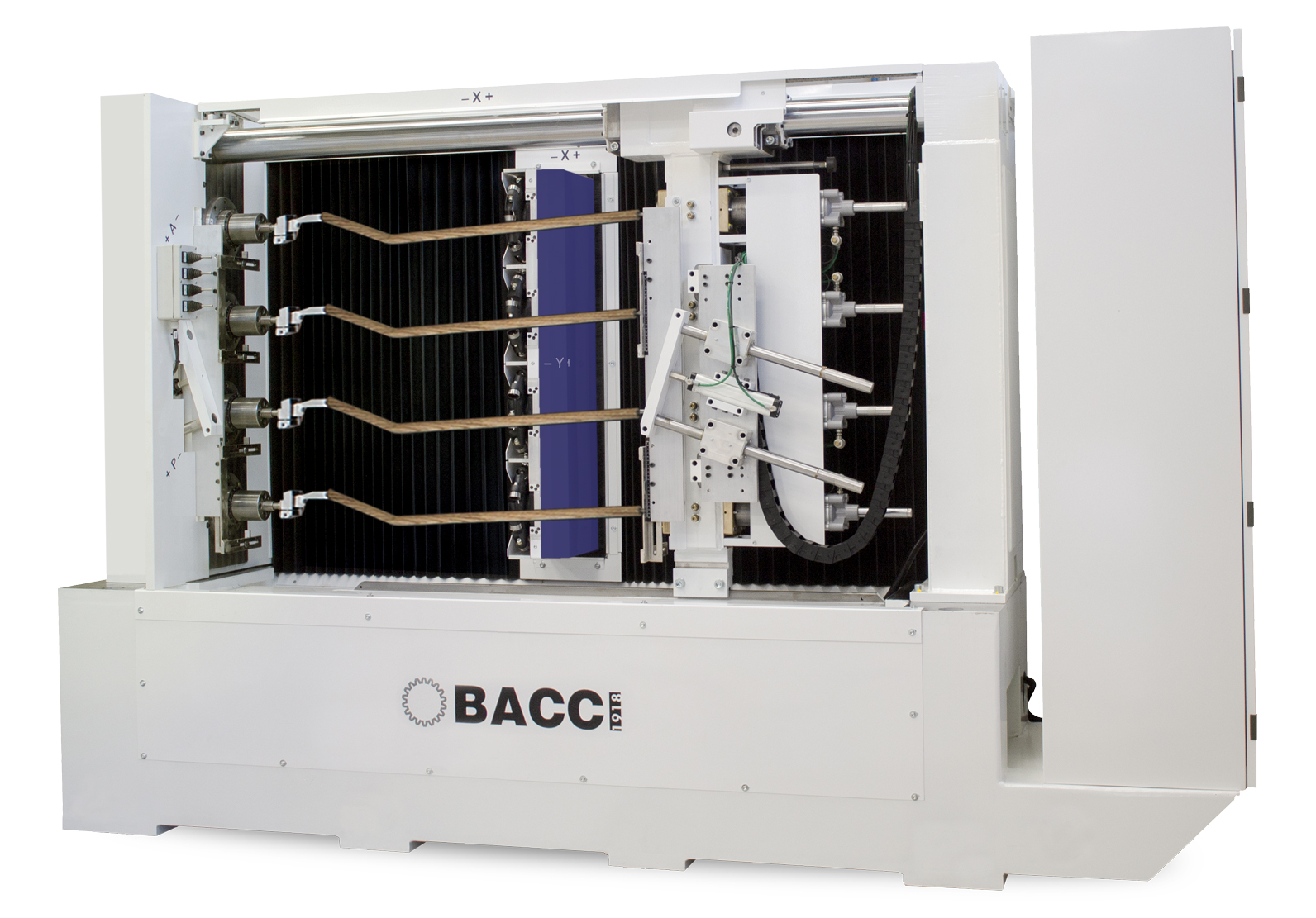 Available from Bacci America, the T4MO CNC is CNC turning lathe with 4 vertical spindles for machining a variety of solid wood elements including furniture, gunstock, knives, clothes hangers, musical instruments, etc.  The T4MO CNC reaches a high output rate, with 4 parts machined each working cycle (one piece for each rotating spindle) and a great dynamic of the cutterheads (275" per square second of acceleration). for a hyperbolic increment of productivity. The machine can execute perfect milling of rounded items as well as flat surfaces and sharp edges, Bacci says.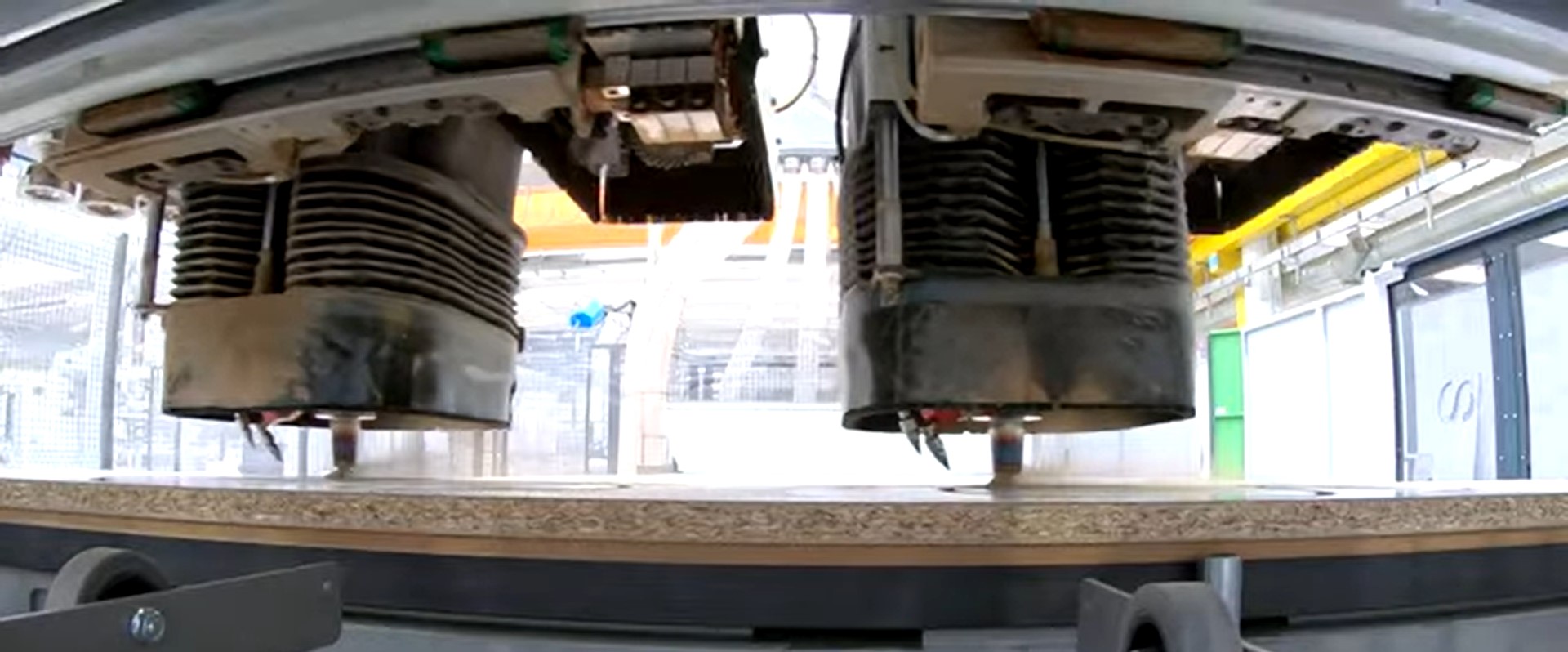 Biesse America won for its T-Jet dust mitigation system. Patented by Biesse, the system removes chips and dust during milling operations. The device follows the machine trajectories, ensuring total cleaning of channels and side surfaces in one single movement with effects guaranteed even in the narrowest corners or with changes of direction.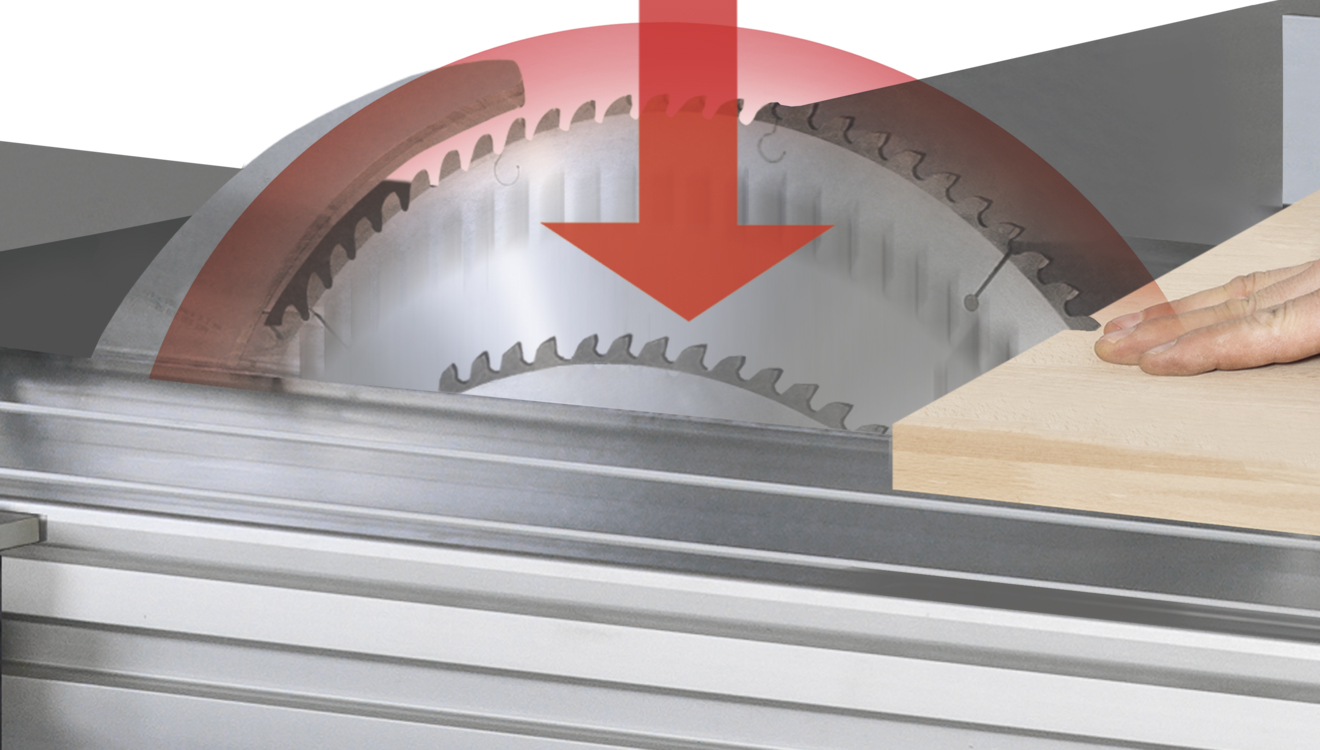 Felder Group USA won for its. PCS (Preventative Contact System) is a saw safety technology for industrial saws to keep operators safe. Movement detected within a certain threshold triggers a safety mechanism that quickly lowers the sawblade below the saw table before the blade touches any flesh.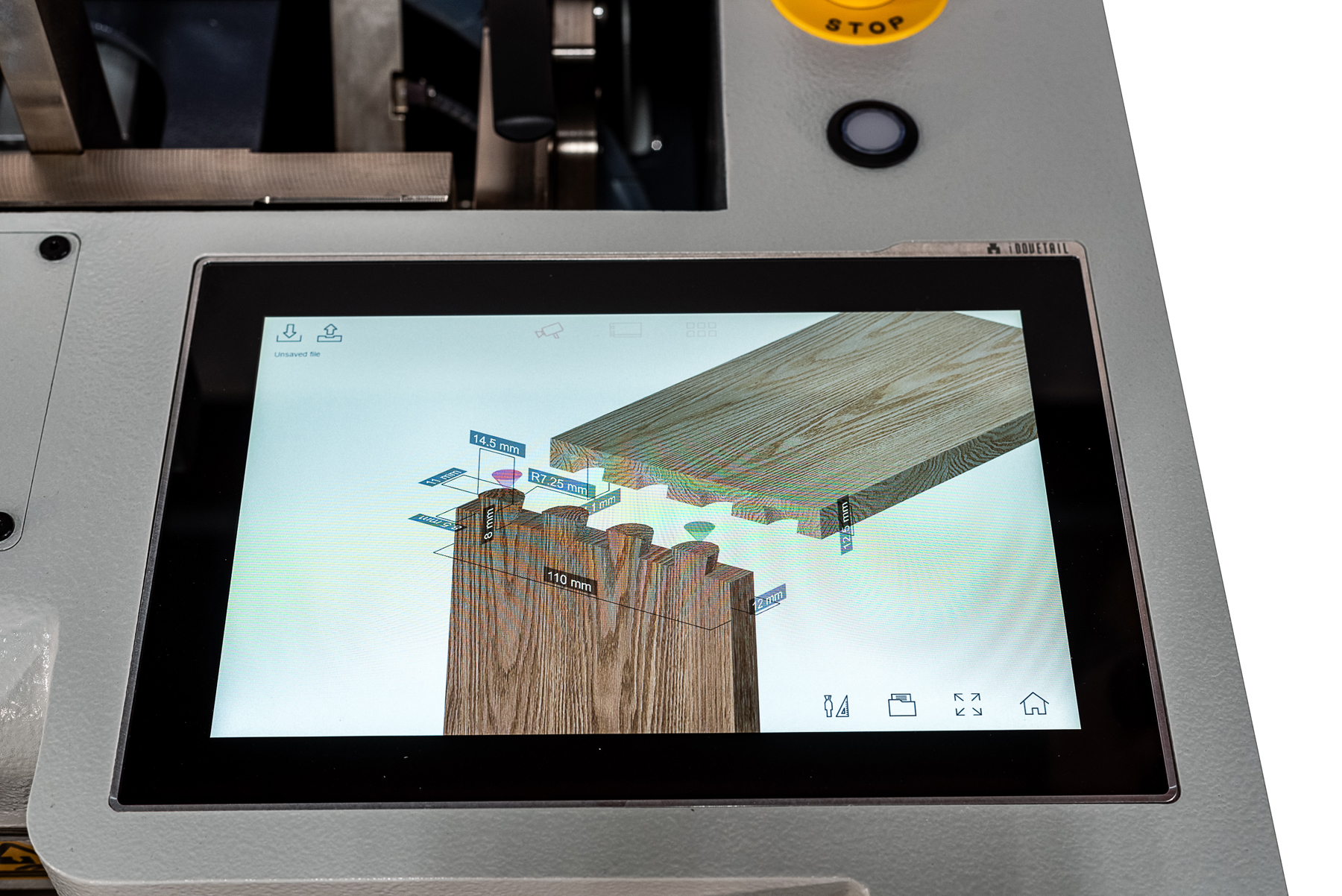 The iDovetail from Northtech Machine is single-spindle CNC dovetailer with a three-axis system that gives it additional capabilities. iDovetail has eight profile modes that provide options from fixed pitch dovetails to mitered mortise and tenon joinery or even custom profiles such as stair tread returns. It uses a user-friendly Windows-based interface with a built-in animated tutorial. The product also won a 2021 AWFS Visionary Award.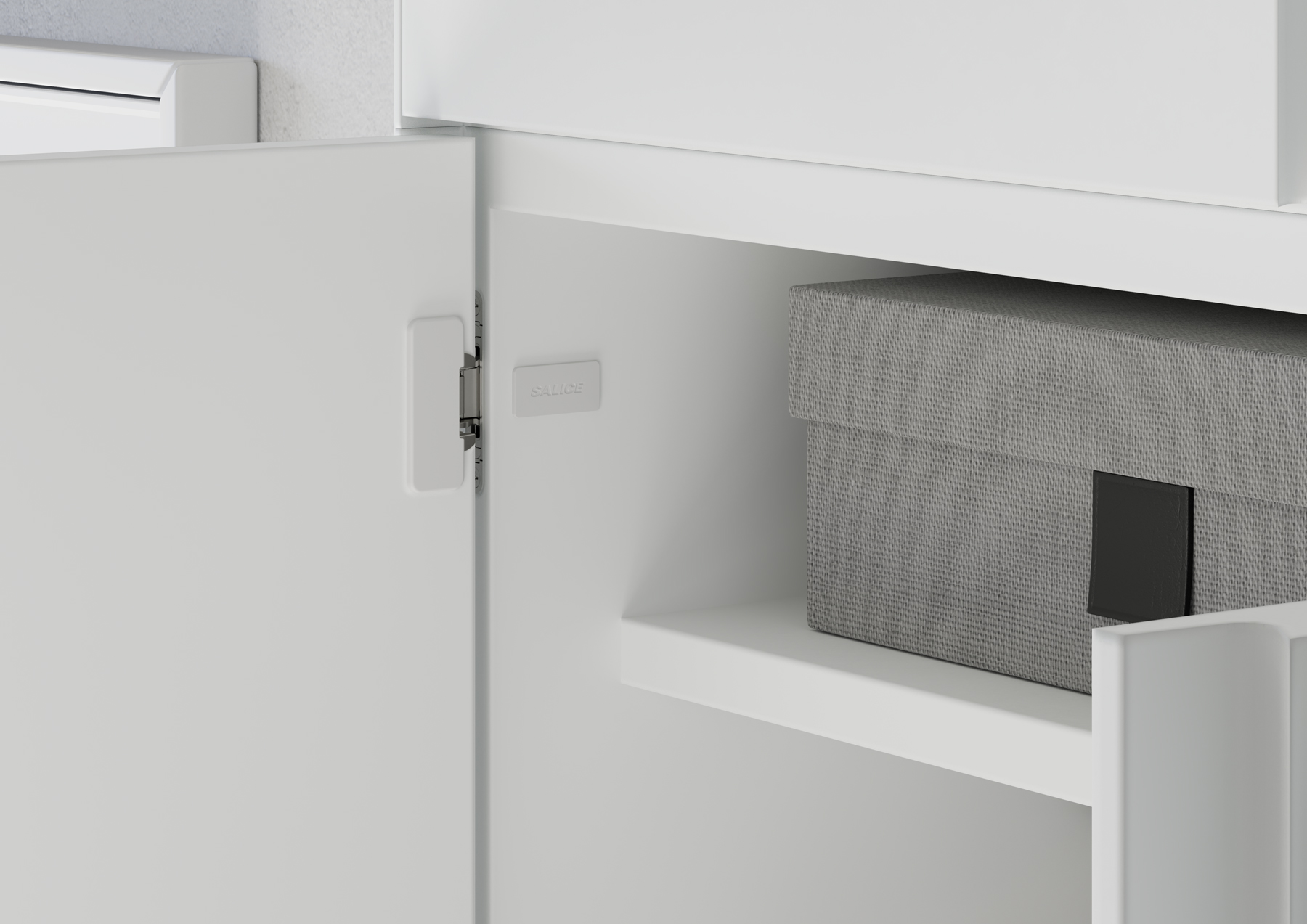 The CQ Full Access hinge from Salice is recessed and completely hidden inside the cabinet. It maximizes internal space, allowing full access to the cabinet. Three or more hinges can be used in the cabinet, making the CQ line suitable for tall, wide and heavy doors. Salice says the hinge has the same 6-way adjustability by eccentric cam all its products rely upon and is available with an integrated soft close mechanism for a smooth, linear and decelerated closing.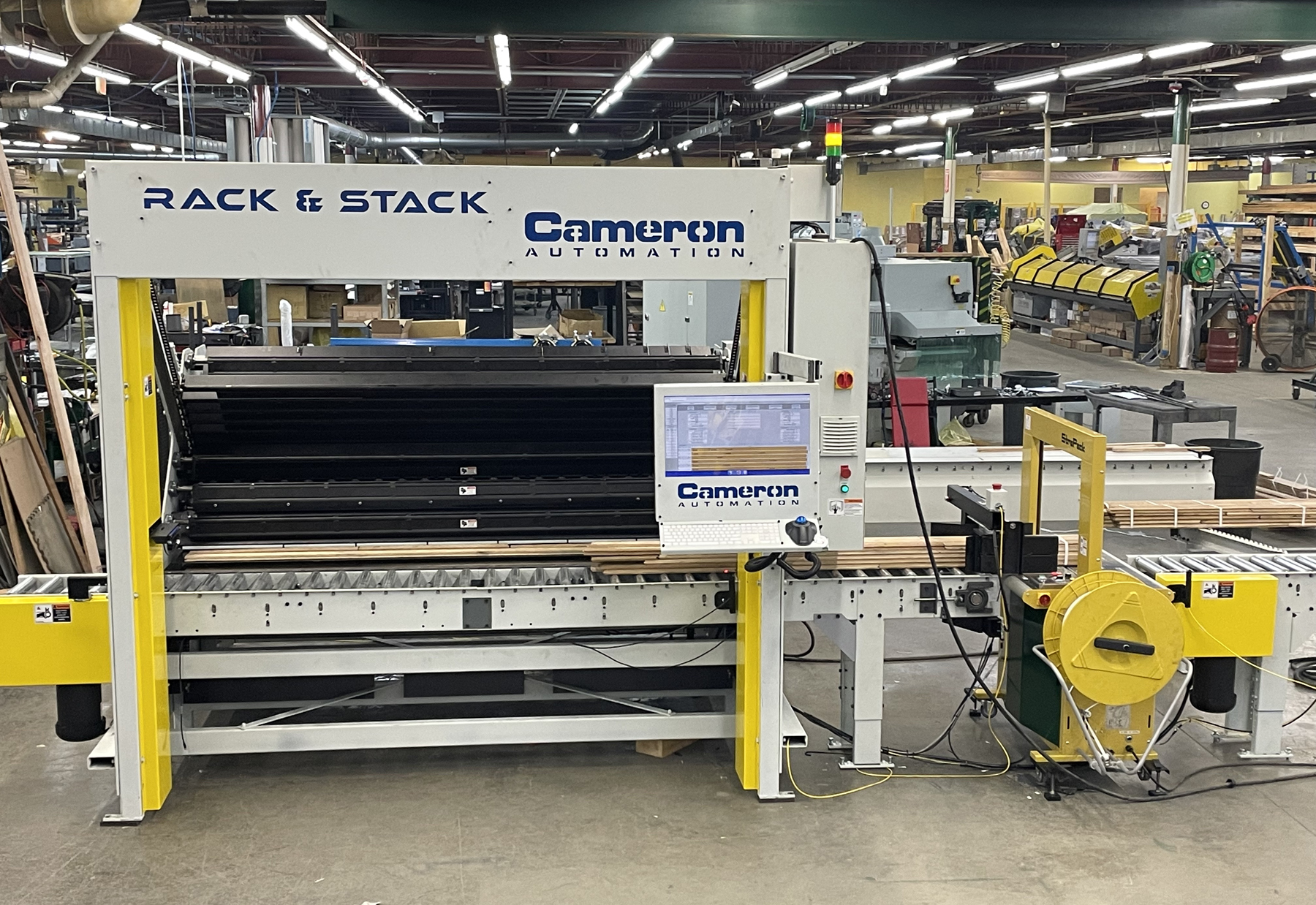 On display at the James L. Taylor/Cameron Automation/JLT booth, Cameron Automation's Rack & Stack is designed to nest and bundle flooring strips up to 5″ wide and bundles up to 7.5′ long, and can handle an average of 30 boards per minute. The Rack & Stack will accurately measure each board, sort, nest and build bundles based on customers' needs. The Servo Driven Rack System is designed with a steep angle that uses gravity to its advantage, the company adds. Boards are released and slide in and out of the 12 slots on the rack quickly and consistently and are assembled into rows, layers and finally a finished bundle.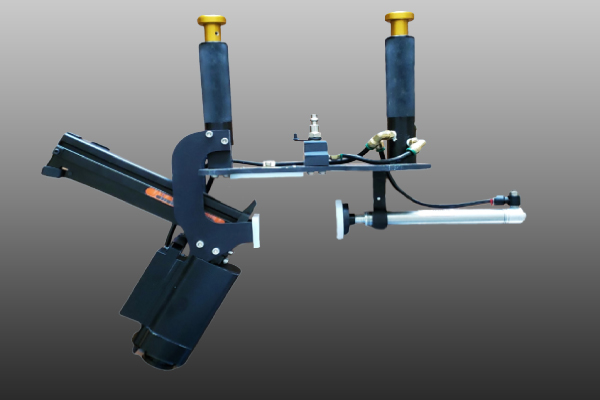 The Blind Stapler offers fast assembly while eliminating the need for pocket screws, biscuits or nails when attaching a cabinet face frame to the cabinet box. It incorporates a pneumatic clamp and diagonal stapler to affix face frames quickly and securely with 1-inch staples hidden underneath. The Blind Stapler will never leave a mark, so cabinets can even be pre-finished, the company adds. Blind Stapler is a division of Topp Line.
Judges for the 2022 Challengers Award were: Perry Falls, Dura Supreme Inc., Joe Baggett, Innovative Wood Products, Mark Bernhard, Bernhard Woodwork Ltd., Ken (K.P.) Rumfelt, Kimball International, Jon Scribner, Batesville Casket Co., Todd Shapiro, Decore-ative Specialties, Tom Vernot, Sauder Woodworking, Jerry Koetter, Koetter Woodworking, and Christopher Rivard, Andersen Corp.For information on the Challengers Award visit iwfatlanta.com.
Have something to say? Share your thoughts with us in the comments below.