Bassett Furniture crafts its 50,000th BenchMade table
March 26, 2023 | 12:14 pm CDT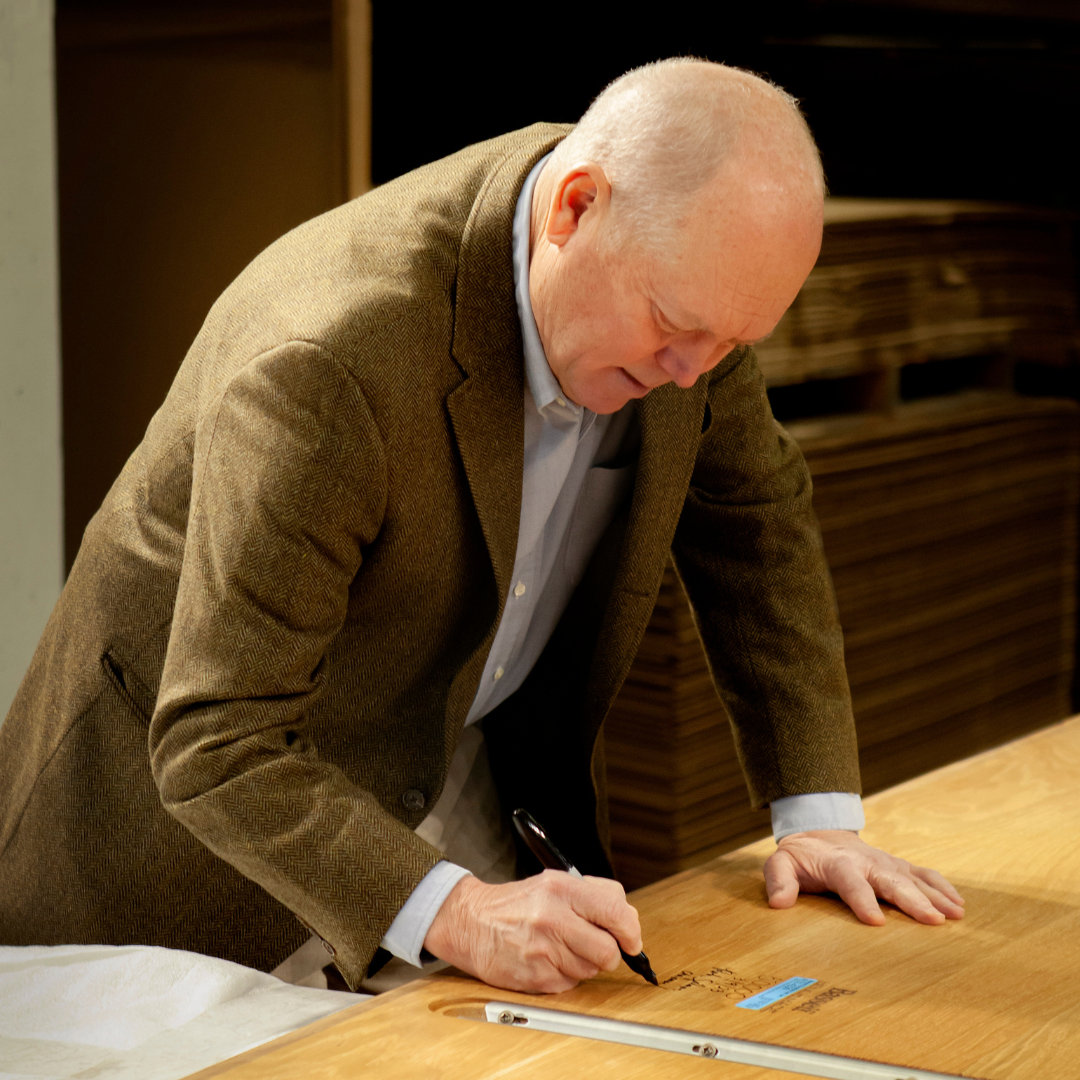 Photo By Bassett Furniture Industries
Bassett Furniture Industries' BenchMade Collection hit a milestone just eight years after the line was launched.
On March 9, Bassett Furniture chairman and CEO Rob Spilman signed table number 50,000. The line was launched in 2015 as a premium line of dining furniture crafted from maple and oak.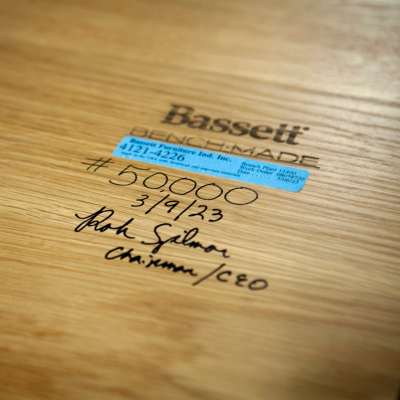 Made in Martinsville and Bassett, Virginia, the line has expanded to include bedroom, living room tables and credenzas.
The tables are also part of a sustainability strategy. For every dining table the company makes, it plants two trees in its "commitment to sustainability and to assure that wood furniture can be enjoyed for generations to come."
Bassett Furniture Industries is one of the largest furniture companies in the country. It ranks #38 on the FDMC 300 ranking of top North American wood products' companies. The company achieved $324.57 million in 2023 sales. 
For a look at the BenchMade story, watch the video below.
"This collection," the company says, "amplifies creation with care, the beauty of nature and bringing us all back together for moments of joy and connection. Drawing on over 100 years of craftsmanship, interpreted through a modern lens, BenchMade is for the person who appreciates the details, who prizes quality and authenticity and who doesn't settle for an average life."
Have something to say? Share your thoughts with us in the comments below.