Bassett Furniture reports big fourth
January 25, 2023 | 12:51 pm CST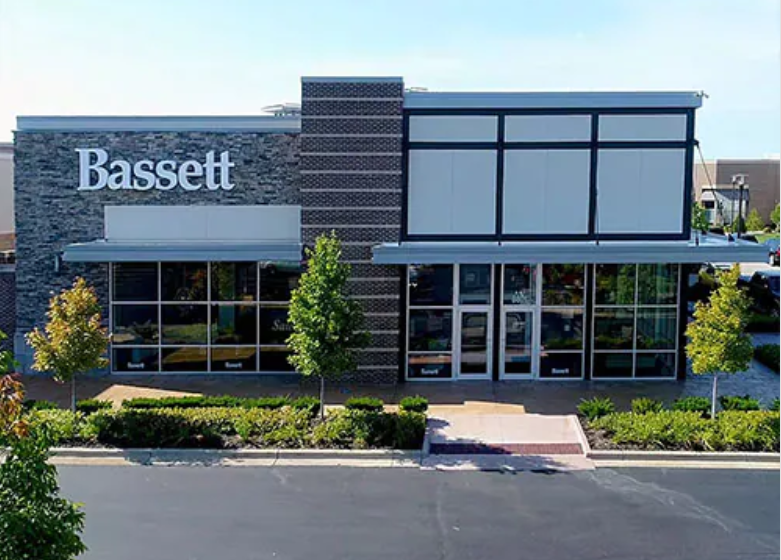 BASSETT, Va., -- Bassett Furniture Industries, Inc. achieved increased sales and earnings, according to Robert H. Spilman, Jr., Chairman and CEO of Bassett Furniture.
"We posted revenue of $121.0 million in our fourth quarter, a 5.8% increase against the backdrop of an increasingly difficult macroeconomic environment as we head into another year," reported Spilman.
According to the fourth quarter financial results released on Jan. 24, operating profit of $6.7 million was slightly ahead of last year even though the company made selected price adjustments designed to reduce inventory that was "detrimental to our margins," Spilman said.
The company invested more digital marketing dollars to drive its top line. He said that the company is stronger than when it entered the pandemic three years ago. It trimmed underperforming stores, properly adjusted its retail cost structure, gained wholesale market share with independent furniture dealers, and further fortified its balance sheet.
"Still, we acknowledge that fiscal 2023 has started off slowly from a wholesale order standpoint with quarter-to-date written sales off 20% compared to the robust pace we experienced last year," Spilman said. "However, quarter-to-date shipments are down 10% as fourth-quarter orders were off modestly. Despite the uncertainty around the current pace of orders, we will concentrate on running the business with financial discipline and operational excellence while executing our growth strategies that are designed to create long-term value for our shareholders."
He added that service levels in its wholesale operations are almost back to the best-in-class standard that was its hallmark before the breakdown of the global supply chain. Backlogs are now comparable with pre-pandemic equivalents. Combined wholesale shipments declined 1.6% for the quarter with increases in wood and outdoor furniture products being offset by declines in domestic upholstery and Club Level. As previously discussed, the "right sizing" of the Club Level inventory is negatively affecting wholesale margins, and, in the case of the fourth quarter, constitutes more than 100% of the year-over-year wholesale margin shortfall.
"On a positive note," he said, "wholesale inventories declined by $4.0 million in the quarter with Club Level again representing essentially all of the reduction. So, we are making good progress on this front. Also, the domestic upholstery operating margins returned to their historical levels by improving 670 basis points as we are through the period of misalignment between inflated raw materials and our ability to pass those costs along. In fact, we have recently begun to receive several price decreases from various suppliers. Looking ahead, we have returned to a more normalized wholesale operating environment in terms of the supply chain. Our challenge now is to efficiently operate while we assess how the economy will affect order flow and our work schedules."
Meanwhile, corporate retail produced its fourth record quarter for the year as the fourth quarter was more profitable than any previous comparable period on record. The year was characterized by a gross margin improvement of 40 basis points to 52.6% and an operating profit that more than tripled compared to last year. Retail backlog remained healthy heading into the new fiscal year as the Black Friday event was relatively strong. 2023 will mark the opening of three new Bassett stores and an extensive remodeling of its Austin, Texas location.
Coming in the second quarter of 2023 is the debut of a new website platform featuring better navigation and architecture designed to drive more consumers to its stores and significantly enhance e-commerce capabilities. While this will represent the culmination of a multi-year digital transformation plan, it will also provide a platform for greater integration of the website with its store network and better overall customer and product data that will lead to better decision-making.
The company acquired Canadian online furniture retailer Noa Home Inc. in early September to begin the fourth quarter. As expected, the Noa results, now included in the corporate retail segment, were not profitable for the quarter. The company spent three months scaling the business for growth as we worked to get best sellers in stock, opened a new 3PL warehouse in western Canada, and integrated the first Bassett-designed product into their lineup. A focus for this year is to continue to expand their lean assortment and to prepare to open the U.S. market by the fall selling season.
The partnership with JB Hunt, who purchased the Zenith logistics business from us last February, continues to offer great service to company stores and participating open-market dealers. During the quarter, the company opened a second Regional Fulfillment Center with JB Hunt and will use the facility located in the Baltimore area to service its best sellers in the northeast markets. The RFC strategy is unfolding via daily collaboration with the JB Hunt team with three additional centers having been opened around the country in December.
Proceeds from the sale of Zenith were the catalyst for the $14.5 million special dividend that we distributed last April and, in addition, the regular quarterly dividend that we increased in July. Furthermore, in light of the historically low earnings multiples with which industry stocks have been trading and it is "our belief in Bassett's future, we retired $15.1 million of our common stock in 2022 including $4.9 million in the fourth quarter. After returning over $35 million to shareholders in 2022, we have the financial strength to pursue our long-term growth strategies."
Have something to say? Share your thoughts with us in the comments below.