Woodworking millennials make their mark: 40 Under 40
October 7, 2022 | 4:59 pm CDT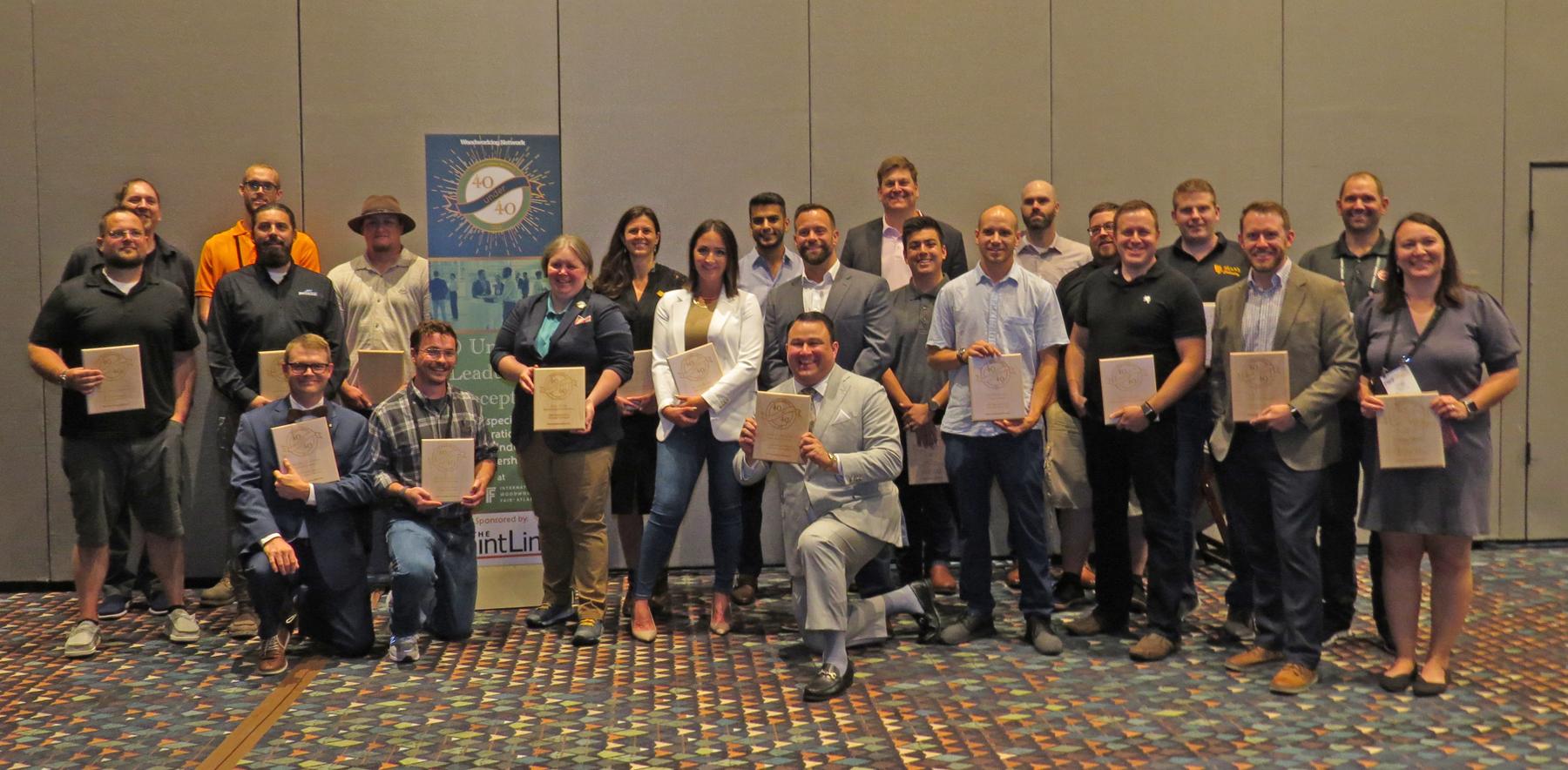 Woodworking Network celebrates its seventh annual awarding of the Wood Industry 40 Under 40, recognizing the next generation of industry professionals who are making an impact on wood products manufacturing in North America.
"We are truly excited about this year's honorees for the 40 Under 40 distinction. 2022 has yielded some of the very best yet. This year's team of honorees will join 282 alumni who have been recognized with this distinction in the past," said Tim Fixmer, president and CEO of CCI Media, the parent of Woodworking Network. "We invite the entire industry to join us in celebrating some of the best and brightest contributors to wood products manufacturing in North America. Being selected as a 40 Under 40 honoree carries far more than the distinction of public industry recognition. It is the hallmark of excellence and stands as a living testimonial to the health and well-being of our vibrant industry."
He added, "It is reassuring to see so many bright, industrious individuals being placed into nomination by their associates. In addition to the recognition recently at the Leadership Reception in Atlanta,  2022 honorees received free admission to the Executive Briefing Conference, at the Broadmoor in Colorado Springs, Colorado in September. And all alumni will receive a 40 percent discount to any WWN event in recognition of their outstanding achievements and contributions to our industry."
The 40 Under 40 Class of 2022 is sponsored by PaintLine. (See 2022 sponsor salutes the 40 Under 40 - below.)
SLIDESHOW
 

 

Read the stories behind this year's standout class of Wood Industry 40 Under 40 honorees. The 2022 40 Under 40 is sponsored by PaintLine.

"I am continually amazed by the list of nominees from which we have to select.  The 40 under 40 Class of 2022 represents an extraordinary group of young women and men who have excelled in their careers," said Harry Urban, FDMC publisher. "Through hard work, creativity and passion they have made a difference at their organizations. In addition to their dedication to their professions, they've also contributed to their communities in countless ways. Way to go Class of 2022, we salute you!"
2022 sponsor also salutes the 40 Under 40
"The 40 Under 40 class of 2022 represents the best and the brightest in the woodworking industry" said Kyle Robinson, CEO of PaintLine. "The innovation, leadership and success that this group represents is truly exciting. We at PaintLine are proud to sponsor 40 Under 40 and congratulate the 2022 honorees on being selected for this distinguished award."
PaintLine provides innovative, practical and economical drying rack, spray stand and other process-oriented product solutions for cabinetmakers, millwork shops, residential remodelers, renovators, commercial painters, and DIYers.
About Woodworking Network's 40 Under 40
Entries for the 40 Under 40 were solicited in print, email and online at WoodworkingNetwork.com. Close to 160 submissions were received, with candidates judged by a team of editors. Due to a tie, there are 41 this year.
Meet the 2022 Wood Industry 40 Under 40.
Honorees received an engraved plaque, provided by Epilog Laser. A commemorative pin was also given to 40 Under 40 honorees.
The 2022 honorees are profiled on WoodworkingNetwork.com and in the October issue of FDMC magazine. For more information on the Woodworking Network 40 Under 40 email Karen Koenig at [email protected]..
Have something to say? Share your thoughts with us in the comments below.