40 Under 40 woodworking leaders lauded at Leadership Reception
August 23, 2022 | 6:10 am CDT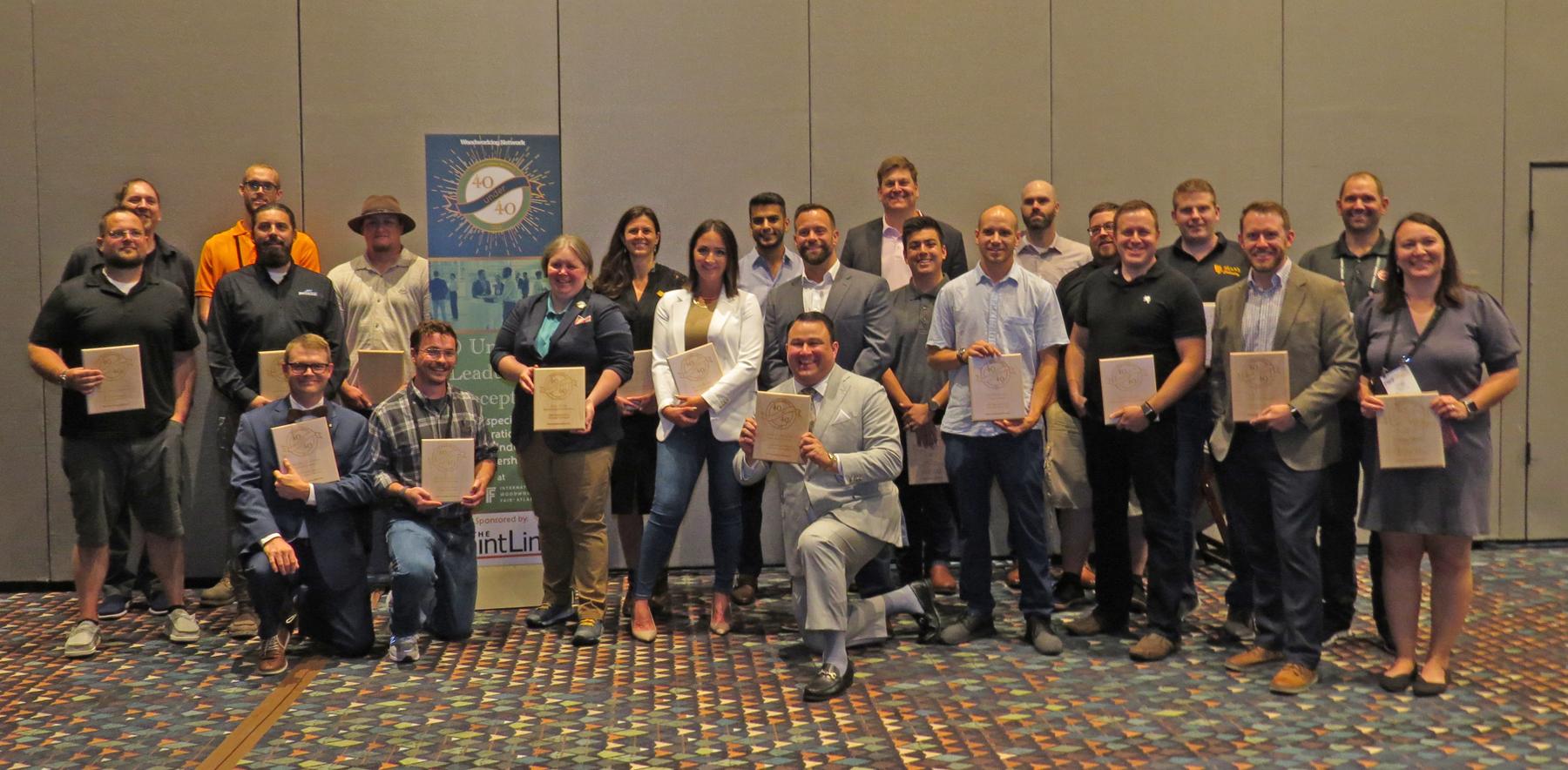 An enthusiastic crowd was on hand as honorees of the 2022 Wood Industry 40 Under 40 were recognized last night at a special Leadership Reception. This year marks Woodworking Network's seventh annual awarding ofthe 40 Under 40, which celebrates industry professionals who are making an impact at their jobs, in the community, and on the North American woodworking industry.
"This generation of woodworking industry leaders has faced challenges and uncertainty on a grand scale in the last few years," said Harry Urban, FDMC publisher, a Woodworking Network publication. "Nevertheless, they have managed to prosper, inspire, educate, and innovate. Congratulations to all of the Woodworking Network 40 Under 40 honorees."
The 40 Under 40 Class of 2022 is sponsored by PaintLine. The class includes manufacturers, suppliers, developers, designers, educators, and consultants, from all segments of the woodworking industry, including: cabinetry, furniture, architectural woodwork & millwork, closets and home organization, retail fixtures, and wood components.
View a slideshow of the 2022 40 Under 40 honorees.
Previously, Tim Fixmer, president and CEO of CCI Media, the parent of Woodworking Network, had commented, "This year's team of honorees will join 242 alumni who have been recognized with this distinction in the past. We are excited to invite the entire industry to celebrate with [us] some of the youngest, best, and brightest contributors to wood products manufacturing in North America."
Honorees at the reception received a commemorative pin. They also were given an engraved plaque, provided by Epilog Laser.
The 2022 honorees also will be recognized at future industry events including the Executive Briefing Conference (EBC), Sept. 15-17 at the Broadmoor in Colorado Springs, Colorado. In addition, they will be profiled in the October issue of FDMC and online at WoodworkingNetwork.com.
More information on the 40 Under 40 can be found at WoodworkingNetwork.com/40-under-40. For inquiries about the industry recognition program, email [email protected].
Have something to say? Share your thoughts with us in the comments below.