Seeking 40 wood industry standouts under 40: The search is on
February 28, 2023 | 5:10 pm CST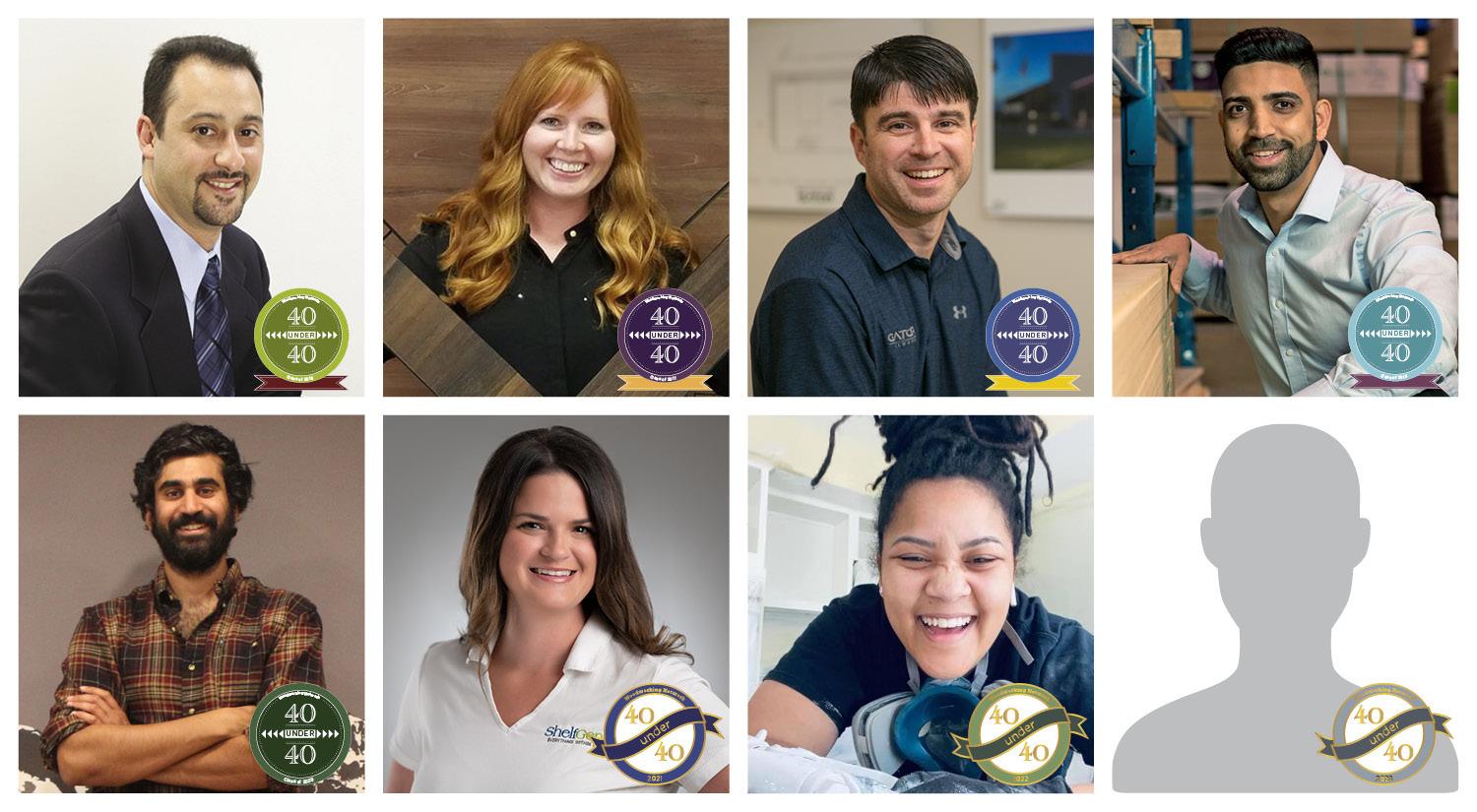 The search is on for Woodworking Network's 8th annual Wood Industry 40 Under 40, celebrating the next generation of industry professionals who are making an impact on wood products manufacturing in North America. Nominations run through May 20.
The 40 Under 40 award program recognizes the achievements of standout individuals in the categories of: productivity, profitability, social good (locally or globally), ingenuity, innovation, peer inspiration, product development, organizational leadership, or other areas. Persons in all job levels, in all facets of the professional woodworking industry, are eligible.
"We are again proud to celebrate the commitment to excellence portrayed by some of the youngest, best, and brightest contributors to the woodworking industry in North America. This year's team of honorees will join 282 alumni who have been recognized with this distinction in the past," said Tim Fixmer, president and CEO of CCI Media, the parent of Woodworking Network.
Past honorees have been involved in the cabinetry, residential and contract furniture, closets/home organization, architectural woodwork, retail fixtures, and wood components markets, as well as related segments including research, education, and associations.

No doubt the nominees of the 2023 Woodworking Network 40 under 40 will be as exciting as the nominees in previous years. "These professionals have navigated a difficult business climate and are the driving force of our industry," said Harry Urban, publisher of FDMC and Woodworking Network. "The young men and women who will make up the Class of '23 continue to overcome the challenges of the past few years. We're proud of their accomplishments and salute their commitment to the industry, their communities, and to greater causes."
Along with recognition at events including a special Leadership Reception to be held at the AWFS Fair in July in Las Vegas, 2023 honorees will receive free admission to the Executive Briefing Conference, to be held at the Broadmoor in Colorado Springs, Colorado, in September. All 40 Under 40 alumni also receive a discount to annual Executive Briefing Conferences in recognition of their outstanding achievements, Fixmer said.
"Being selected as a 40 Under 40 Honoree carries far more than the distinction of public industry recognition," Fixmer added. "We believe that networking with other industry leaders will help these young professionals continue their leadership path to enhanced personal and professional growth."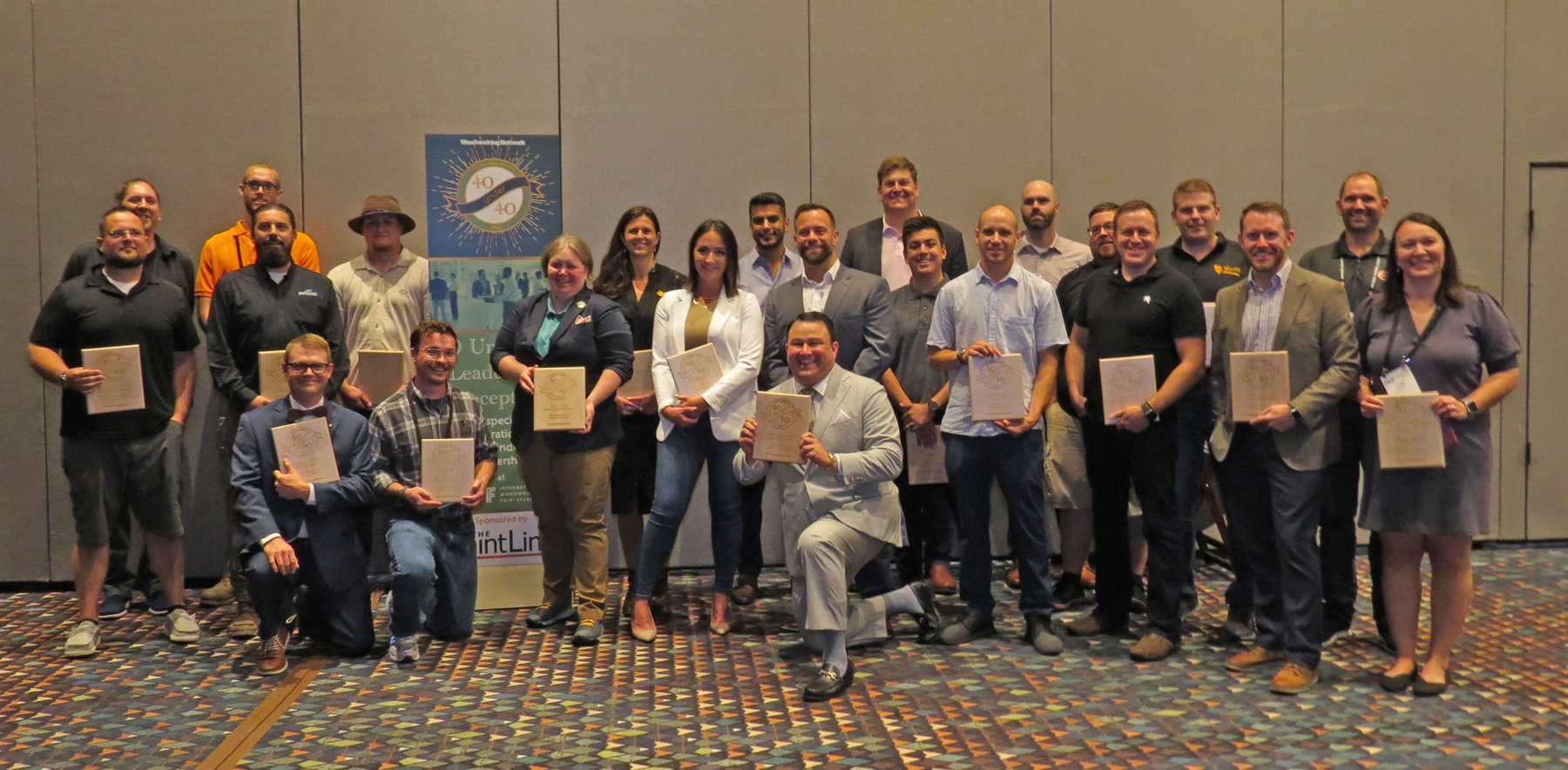 Help identify and recognize these diverse and distinguished individuals. Nominate a team member or enter yourself at bit.ly/submitunder40 by May 20. To qualify, candidates must be 40 or younger by Dec. 31, 2023, and be involved professionally in the North American woodworking industry.
For more information on the Wood Industry 40 Under 40, or to view past honorees, visit woodworkingnetwork.com/40under40 or email Karen Koenig at [email protected].
The 2023 class of 40 Under 40 is sponsored by PaintLine.
Have something to say? Share your thoughts with us in the comments below.