Sugatsune présentera ses solutions de portes au SIBO 2022
September 24, 2022 | 11:52 am CDT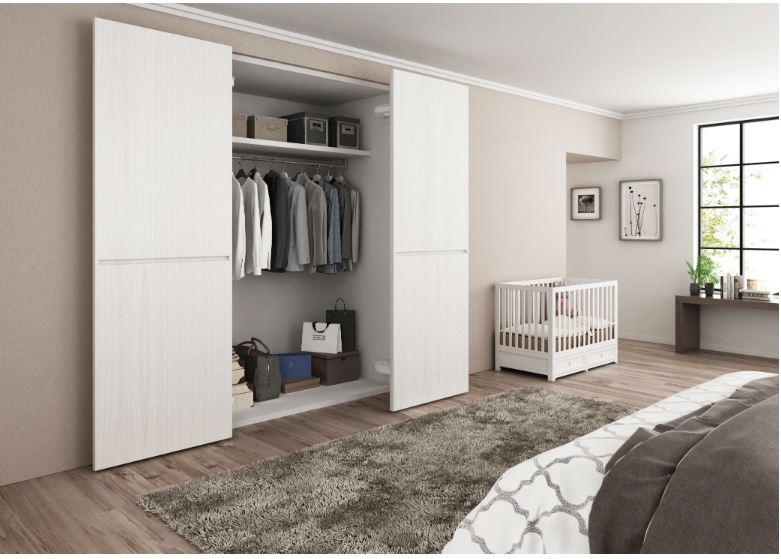 DRUMMONDVILLE, Québec – Sugatsune Canada présentera des produits pour portes spéciales de différentes tailles et utilisations finales au Salon Industriel du Bois Ouvré (SIBO). 
En voici quelques exemples :

Pour les portes de taille moyenne à grande, le LIN-X800 est un système d'ouverture de porte latérale, qui offre une solution unique de gain d'espace et permet d'accéder entièrement à l'armoire intérieure. Son mouvement latéral offre un petit rayon d'ouverture par rapport aux portes battantes standard. La fermeture est amortie pour un mouvement en douceur et en toute sécurité. Pour un poids de porte allant jusqu'à 88 livres, la LIN-X800 est idéalement utilisée dans les portes de garde-manger, d'entrée de placard, de stockage ou de pièces cachées. Obtenez l'effet d'un walk-in en utilisant des portes doubles de taille moyenne pour votre garde-robe, avec la LIN-X800. De plus, les intérieurs de luxe profitent de hauteurs de plafond plus élevées avec des portes allongées, en utilisant la LIN-X800H, pour une hauteur de porte allant jusqu'à 117 5/16". Voir la fiche technique.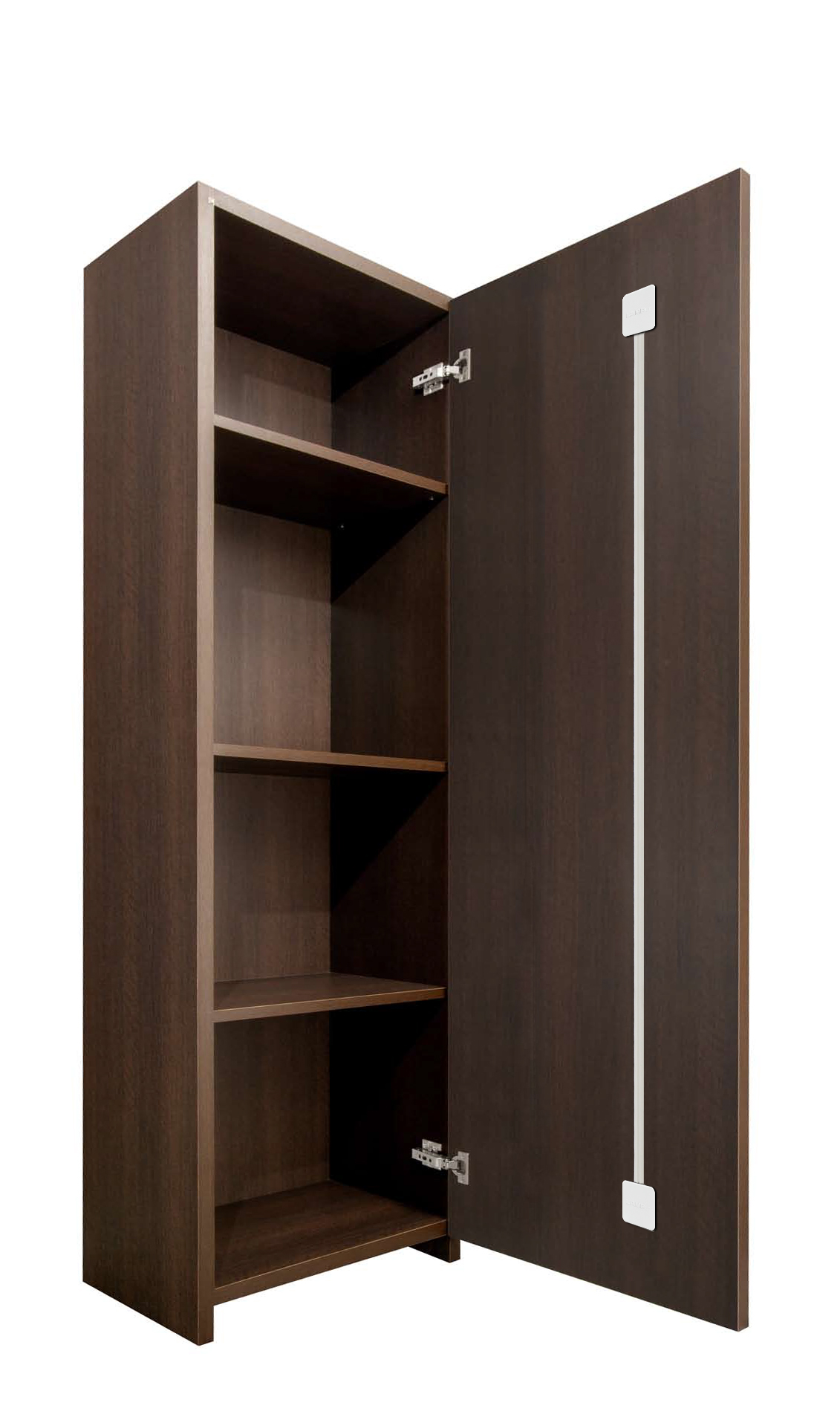 La charnière dissimulée ultra robuste J95 élimine le besoin d'utiliser 5 ou plus de charnières euro standard dans les armoires ou les meubles. Type d'installation à clipser avec réglage à 3 voies pour une installation qui réduit les coûts et le temps qui offre une meilleure esthétique. Options disponibles pour les revêtements de 1 po, les revêtements de 5/8 po et les panneaux encastrés en finition nickel ou nickel noir. Utilisez ces charnières sur des portes de bois ou de verre avec des façades décoratives pour un look élégant sur n'importe lequel de vos projets. Idéal pour les applications de portes personnalisées larges telles que les grandes armoires et les meubles, les vitrines en verre ou les boîtiers. Voir la fiche technique.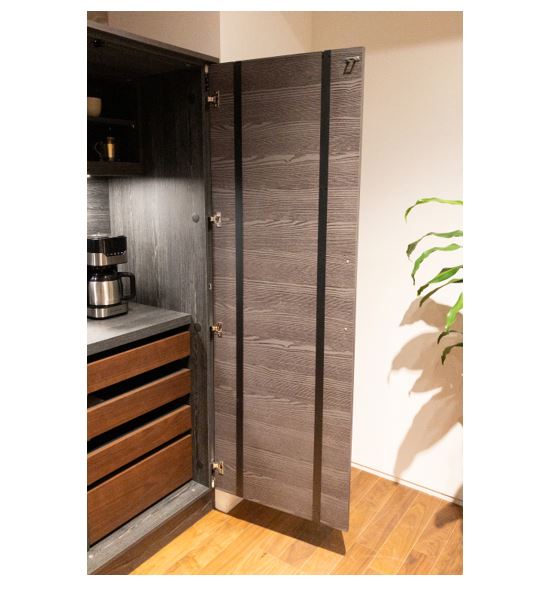 Protégez vos portes des futures déformations avec les redresseurs de porte Sugatsune. Les modèles DSR213, DSR423 et DSR403 sont installés au moment de la fabrication pour éviter le fléchissement. Disponible pour une installation encastrée et dissimulée. Réparez vos portes déformées avec le redresseur de porte "Retrofit" modèle DSR701 qui peut être encastré ou installé en surface sur vos portes. Voir la fiche technique.
Découvrez ces produits et d'autres produits Sugatsune au stand n° 611. Apprenez-en plus sur sugatsune.ca.
À propos du Salon Industriel du Bois Ouvré (SIBO)
Le SIBO, qui est historiquement l'événement le plus important pour l'industrie secondaire des produits du bois au Québec, offre une occasion exclusive aux fabricants et aux distributeurs de machines à bois, d'outils, de logiciels, de quincaillerie d'armoires, de bois d'œuvre et de planches, et bien plus encore, d'entrer en contact avec des fabricants représentant l'économie des produits du bois au Québec, qui représente 8,2 milliards de dollars.
 
Pour toute demande d'espace d'exposition ou de parrainage, contactez Rob Roszell à [email protected] ou Harry Urban à [email protected].
 
Voir le prospectus des exposants de SIBO 2022.
Autres événements à venir du réseau de l'industrie du bois
Executive Briefing Conference (EBC), le 15-17 septembre 2022, The Broadmoor, Colorado Springs, Colo.
 
Wood Pro Expo Lancaster (WPEL), le 13-14 octobre 2022, Spooky Nook Sports Center/Warehouse at the Nook, Manheim, Pa.
 
Closets Conference & Expo (CCE) co-localisée avec Wood Pro Expo Florida (WPEFL), le 12-14 avril 2023, Palm Beach County Convention Center, West Palm Beach, Fla,.
Wood Machinery & Supply Conference & Expo (WMS), le 2-4 novembre 2023, International Centre, Mississauga, Ontario.
Have something to say? Share your thoughts with us in the comments below.