Le logiciel Crows Nest prend en charge la communication de projet à 360 degrés
August 17, 2022 | 11:47 am CDT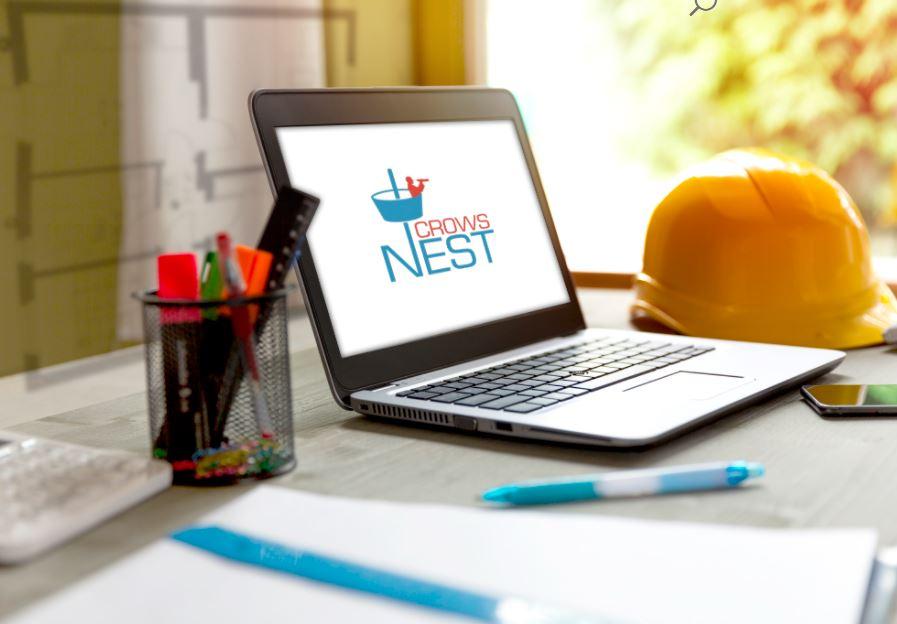 DRUMMONDVILLE, Québec – Crows Nest Software fera la démonstration de la dernière version de son logiciel de gestion de projet et d'ERP au Salon Industriel du Bois Ouvré (SIBO), du 27 au 29 octobre au Centrexpo Cogeco.
L'infrastructure de Crows Nest permet aux entreprises de menuiserie sur mesure de partager toutes les informations relatives au projet entre tous les membres de l'équipe grâce à une communication de projet à 360 degrés. En outre, Crows Nest dispose d'une boîte à outils complète de fonctionnalités de projet liées au travail du bois, notamment:
Estimation;
Planification des projets;
Application des meilleures pratiques par la gestion des tâches;
Gestion des ordres de travail;
Gestion des ordres de modification;
Gestion des documents;
Gestion des achats et des stocks;
Gestion CRM;
Suivi de révision de dessin d'atelier;
Facturation progressive avec suivi de la rétention;
Manifestation de l'expédition;
Calcul des coûts des travaux en temps réel; et
Suivi de la consommation de main-d'œuvre.
Crows Nest est surtout connu pour sa configuration opérationnelle configurable totale. En conséquence, les clients de Crows Nest woodworking ont la flexibilité d'adapter le logiciel en fonction des exigences de chaque projet. 
Assistez à une démonstration du logiciel Crows Nest au kiosque #301; pour en savoir plus, consultez crowsnestsoftware.com.
À propos du Salon Industriel du Bois Ouvré (SIBO)
Le SIBO, qui est historiquement l'événement le plus important pour l'industrie secondaire des produits du bois au Québec, offre une occasion exclusive aux fabricants et aux distributeurs de machines à bois, d'outils, de logiciels, de quincaillerie d'armoires, de bois d'œuvre et de planches, et bien plus encore, d'entrer en contact avec des fabricants représentant l'économie des produits du bois au Québec, qui représente 8,2 milliards de dollars.
 
Pour toute demande d'espace d'exposition ou de parrainage, contactez Rob Roszell à rob.roszell@woodworkingnetwork.com ou Harry Urban à harry.urban@woodworkingnetwork.com.
 
Voir le prospectus des exposants de SIBO 2022.
Autres événements à venir du réseau de l'industrie du bois
Executive Briefing Conference (EBC), le 15-17 septembre 2022, The Broadmoor, Colorado Springs, Colo.
 
Wood Pro Expo Lancaster (WPEL), le 13-14 octobre 2022, Spooky Nook Sports Center/Warehouse at the Nook, Manheim, Pa.
 
Closets Conference & Expo (CCE) co-localisée avec Wood Pro Expo Florida (WPEFL), le 12-14 avril 2023, Palm Beach County Convention Center, West Palm Beach, Fla,.
Wood Machinery & Supply Conference & Expo (WMS), le 2-4 novembre 2023, International Centre, Mississauga, Ontario.
Have something to say? Share your thoughts with us in the comments below.