Vidéos d'aperçu SIBO : matériel architectural Sugatsune
August 10, 2022 | 11:38 am CDT
DRUMMONDVILLE, Québec – Sugatsune Canada présentera une variété de nouveaux produits pour l'industrie de l'ébénisterie et de la menuiserie architecturale au Salon Industriel du Bois Ouvré (SIBO).
Parmi les produits que Sugatsune prévoit d'exposer, citons :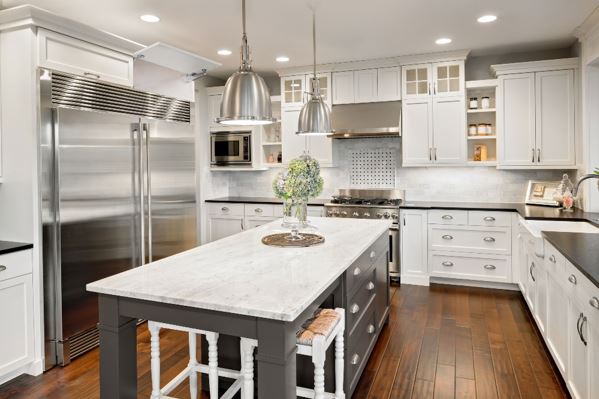 L'Aileron est un ensemble de support de couvercle doté de fonctions réglables d'aide au levage, d'arrêt libre et de fermeture en douceur, qui permet de créer une expérience d'utilisation fluide. Conçu pour une installation rapide et flexible, l'Aileron se monte sur le dessus d'une armoire supérieure ou d'une boite à coffre en le clipsant simplement sur la charnière, c'est aussi simple que cela ! Libérez de l'espace et gagnez en rangement.

L'ensemble Aileron comprend la charnière Olympia, la première de son genre à être construite avec la technologie Lapcon brevetée par Sugatsune, qui offre une fermeture douce réglable à 5 vitesses en manipulant simplement le cliquet. Le mécanisme attrape le couvercle à 0°-30° et l'empêche de claquer. La charnière Olympia a passé avec succès 200 000 tests de cycles pour une qualité durable qui durera toute une vie !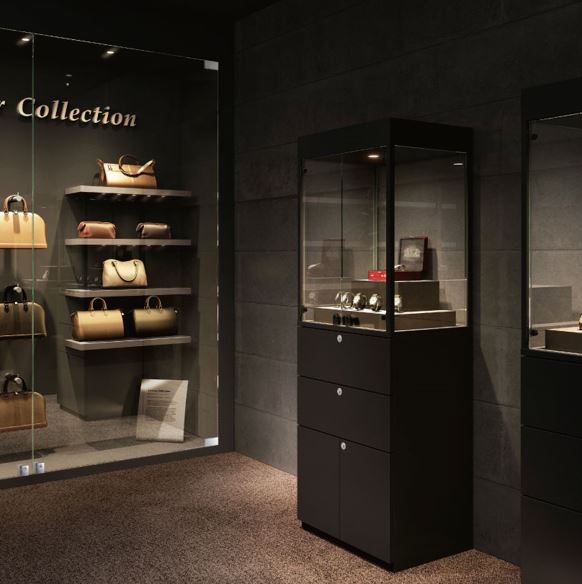 Avec une serrure de porte en verre, des charnières et un support pour une coordination totale, la série GS-G permet un design sans faille qui complète les pièces de la vitrine. Trois ensembles sont disponibles en trois finitions pour différentes tailles de portes pivotantes en verre dans des configurations verre à verre ou verre à bois. Cette quincaillerie pour vitrine en verre peut supporter un poids de porte en verre de 11 à 110 livres selon le modèle. La beauté de cette quincaillerie de vitrine en verre est inégalée ! Regarder la vidéo.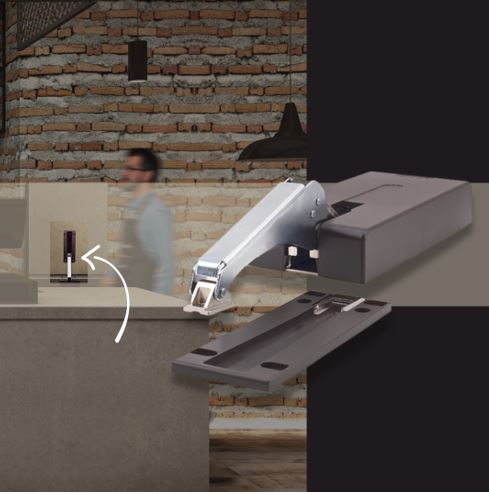 Sugatsune propose des amortisseurs d'assistance au levage ultra-robuste qui créent des passages pour la sécurité et la commodité :  LADH. La fonction d'aide au levage permet aux enfants, aux personnes âgées et aux handicapés d'ouvrir le rabat du comptoir avec un minimum d'effort. Une butée intégrée maintient le rabat à 95° pour éviter une rotation excessive. La fonction de fermeture en douceur empêche le claquement du rabat sur les mains et les doigts. Le mécanisme d'amortissement est activé à des angles bas (le rabat n'a pas besoin d'être complètement ouvert pour se fermer en douceur). Le montage en surface permet de s'adapter aux passages de comptoir existants. 
Découvrez ces produits et d'autres produits Sugatsune au stand n ° 611. Apprenez-en plus sur sugatsune.ca.
À propos du Salon Industriel du Bois Ouvré (SIBO)
Le SIBO, qui est historiquement l'événement le plus important pour l'industrie secondaire des produits du bois au Québec, offre une occasion exclusive aux fabricants et aux distributeurs de machines à bois, d'outils, de logiciels, de quincaillerie d'armoires, de bois d'œuvre et de planches, et bien plus encore, d'entrer en contact avec des fabricants représentant l'économie des produits du bois au Québec, qui représente 8,2 milliards de dollars.
 
Pour toute demande d'espace d'exposition ou de parrainage, contactez Rob Roszell à rob.roszell@woodworkingnetwork.com ou Harry Urban à harry.urban@woodworkingnetwork.com.
 
Voir le prospectus des exposants de SIBO 2022.
Autres événements à venir du réseau de l'industrie du bois
Executive Briefing Conference (EBC), le 15-17 septembre 2022, The Broadmoor, Colorado Springs, Colo.
 
Wood Pro Expo Lancaster (WPEL), le 13-14 octobre 2022, Spooky Nook Sports Center/Warehouse at the Nook, Manheim, Pa.
 
Closets Conference & Expo (CCE) co-localisée avec Wood Pro Expo Florida (WPEFL), le 12-14 avril 2023, Palm Beach County Convention Center, West Palm Beach, Fla,.
Wood Machinery & Supply Conference & Expo (WMS), le 2-4 novembre 2023, International Centre, Mississauga, Ontario.
Have something to say? Share your thoughts with us in the comments below.