Talking with JW Coady, Nations Cabinetry: Wood Industry Market Leader
October 12, 2023 | 3:08 pm CDT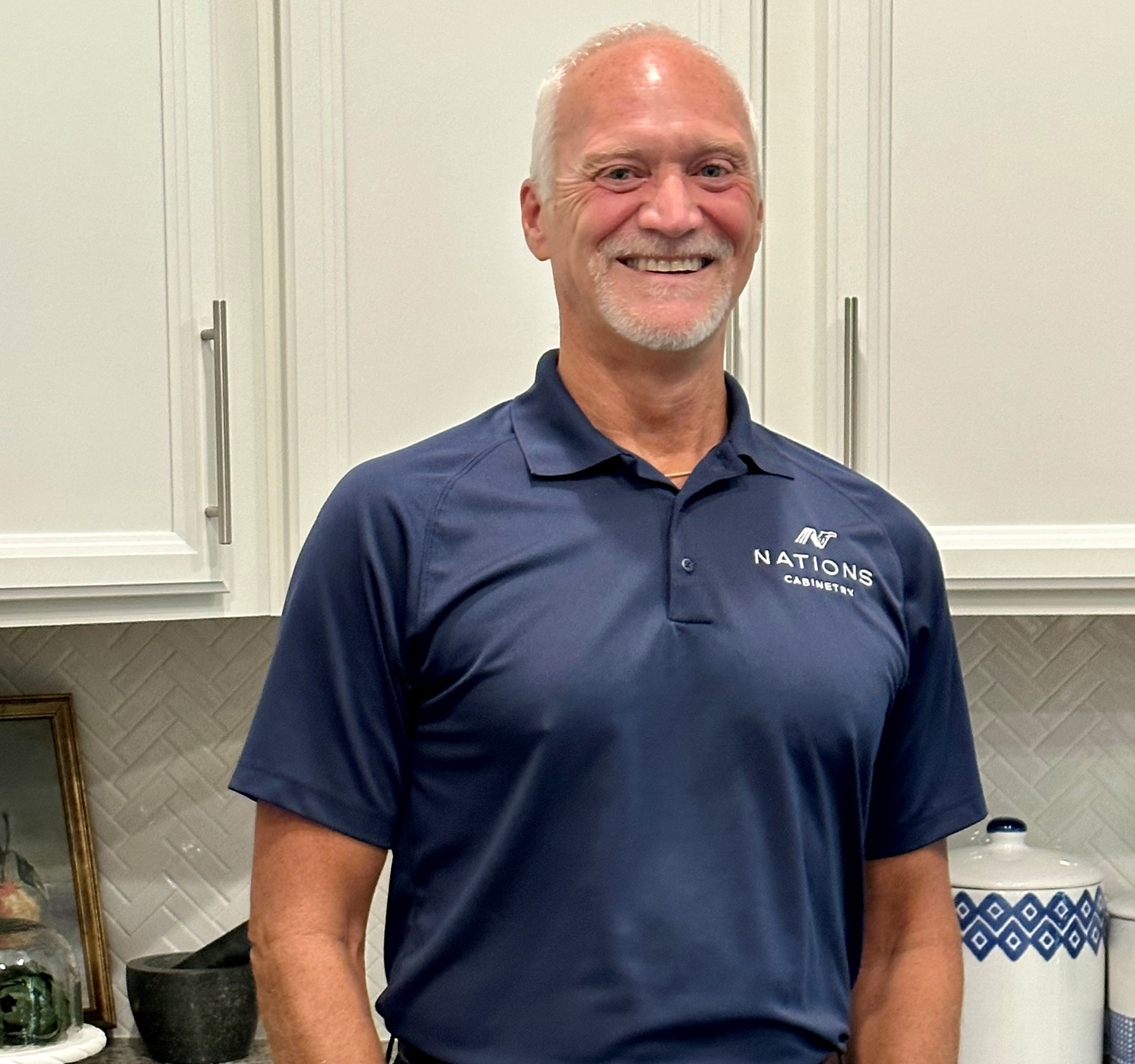 The CEO of Nations Cabinetry, JW Coady oversees the largest tribal-owned kitchen and bath cabinet manufacturer in the United States, and one of the largest cabinet producers in North America, as signified by its ranking in the FDMC 300. Coady took over the leadership role in 2018, and under his guidance the Texas-based manufacturer has been on a multi-year journey of capital reinvestment and continuous improvement, including a $3 million revamping of its finishing process in 2022.
No stranger to the cabinet industry, Coady has a number of years of prior management experience, including at Norcraft and MasterBrand Cabinets. "In every company I've been involved with, it's always about the strength of the team," he said. "We view ourselves as a performance-based group intent on supporting our customers by looking after our associates. Whether this is training, safety, benefits, or innovation, we try to live our core values."
Continuous improvement, whether in product or process, is always an underlying goal. "We have been on a multi-year journey to bring new and more automated equipment into our business model," Coady said. "This past year saw us complete our move to UV flat lines for the majority of our finishing needs. We realized productivity and quality improvement but at the same time focused on using lower VOC finish materials in our quest to lower our environmental footprint."
Looking ahead, he added, "Our next focus will be to rethink how we build doors and bring more automation to this process. We believe in continuous improvement as an action, not a talking point. We are continuing to source and use environmentally friendly materials and will make that a large part of our cabinet story." The company is on track to soon complete its Environmental Stewardship Program (ESP) Certification.
Nations is also a strong advocate of fair trade in manufacturing and was a supporting member of the American Kitchen Cabinet Alliance that brought an anti-dumping trade case against Chinese imported cabinetry. "The resulting tariffs helped balance the playing field with U.S. woodworking manufacturers," Coady said.
Community service is also important to the company and to Coady himself.  "Throughout my career, I have been able to work with Habitat for Humanity providing cabinetry and onsite installation for families in need." And in his free time, Coady is also a certified Rescue Scuba diver and a part-time guitar player.
Quick Glimpse:
Education: BA University of Toronto
Number of years at the company: 5 (He's also president of Miami Nation Enterprises, the economic arm of the federally recognized Miami Tribe of Oklahoma.)
Number of years in the industry: 28
Word that best describes you: Driven
Business mantra: Business is a marathon, not a sprint.
Best advice: The best advice I received was "Never stop learning."
Who have you tried to emulate: I've been fortunate to work with some great people throughout my career, but I believe you have to follow your own path and develop your own style. You can cast a wide net and learn as much as possible from everyone you interact with.
About the Wood Industry Market Leaders: This marks the 15th year Woodworking Network has paid tribute to outstanding men and women that have made an impact, not only at their companies, but within the various wood products industries. Since 2009, 100 industry professionals have shared their influencers, insights and strategies.  Read more about the 2023 Market Leaders and past honorees at WoodworkingNetwork.com/Market-Leaders.
Have something to say? Share your thoughts with us in the comments below.