EBC 2023 case study preview: Miralis positions for growth
August 31, 2023 | 9:49 pm CDT
COLORADO SPRINGS, Colo.  -- Daniel Drapeau and his Miralis team are in the throes of two major plant construction projects. One of the new factories will double kitchen cabinet production while the second will be dedicated to producing sintered stone countertops.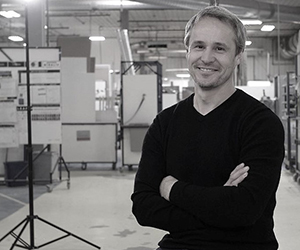 "We see offering sintered stone countertops as an important new ingredient for our dealer partners to use in their kitchen recipes." -- Daniel Drapeau, CEO, Miralis
The new highly automated facilities will not only position Miralis for a big growth spurt, they will also allow the company to reduce its labor force requirements and increase its ability to produce make-to-order kitchens. Miralis products are sold through a network of more than 100 dealers mainly concentrated in Quebec, Ontario and the United States.
Drapeau, CEO of Miralis, will discuss the Saint-Anaclet, Quebec-based company's growth plans as well as its embracing of advanced automation and robots at the Executive Briefing Conference Sept 26-28 at the Broadmoor in Colorado Springs, Colo. 
During a recent Teams interview with Woodworking Network, Drapeau discussed the strategies behind each of the capital improvement projects, the inspiration he draws from visiting leading-edge manufacturing operations in Europe, why Miralis is placing its bet on sintered stone countertops, and more. 
The following question-and-answer exchange was culled from the more than 3,700-word transcription of a 45-minute interview.
WOODWORKING NETWORK: How is business?
DANIEL DRAPEAU: Many of our dealer partners are doing really well this year but many others have sales below last year mainly because their territories are experiencing lower levels of new construction, renovation, or both. Overall, our business is a bit down now after two years of having lots of demand. Before we had difficulties efficiently filling all of our kitchen cabinet orders because of supply chain issues. Now things are the opposite. We are able to deliver our products on time but we have less demand for them.
To spur demand, we launched a new President's Club program at the beginning of the year. With the President's Club, we are setting sales goals and stretch goals for all of our dealer partners. We also give them some VIP training and keep them updated on our latest developments. So far at least 15 of them are in a good position to attain their stretch goals. 
We are also focused on two construction projects that are in the works with an eye to the future. Adding a second cabinet manufacturing plant will double our production capacity. A factory dedicated entirely to making natural stone countertops, also known as sintered stone, will diversify our business. We will be able to go to market with the ability to bundle custom countertops with our cabinets.
WWN: Published reports, including one by Woodworking Network, state that the two new facilities Miralis is constructing represent a total planned investment of $45 million. What more can you say about each of these operations, starting with the cabinet plant?
DRAPEAU: We have finalized construction of the new cabinet plant next to our plant number one in Saint-Anaclet and anticipate that it will be operational in January 2024. The plant is inspired by what we see in Europe. It is 55,000 square feet including an office in the front. We already have received five machines for installation and another 15 or so machines are on order. 
Implementing the machinery is easy. The tricky part is working out all of the IT issues. IT is the brains of everything. It is fortunate that we have worked on IT for the last five years at plant number one. That experience gives us a head start to successfully implement an MES system to efficiently manage our production flow.
The new cabinet plant is less than half the size of our current plant. It will only have about 30 production employees -- most of them in assembly -- compared to the roughly 170 we have at plant number one. Whereas plant number one is where we do our finishing, plant number two will be strictly automated panel processing to make high-end custom kitchens one at a time using TFL panels. 
WWN: How is construction of the countertop plant progressing? 
DRAPEAU: We are looking to finalize the countertop plant by the end of September. It is being built in Quebec City and will be totally dedicated to the fabrication of sintered stone countertops.
The plant is only 15,000 square feet and would be very easy to replicate if we decide to build another one to service a different territory. The plant is also highly automated and will only require three people to produce 50 countertops a week. We could go to 100 kitchens per week by adding a second shift.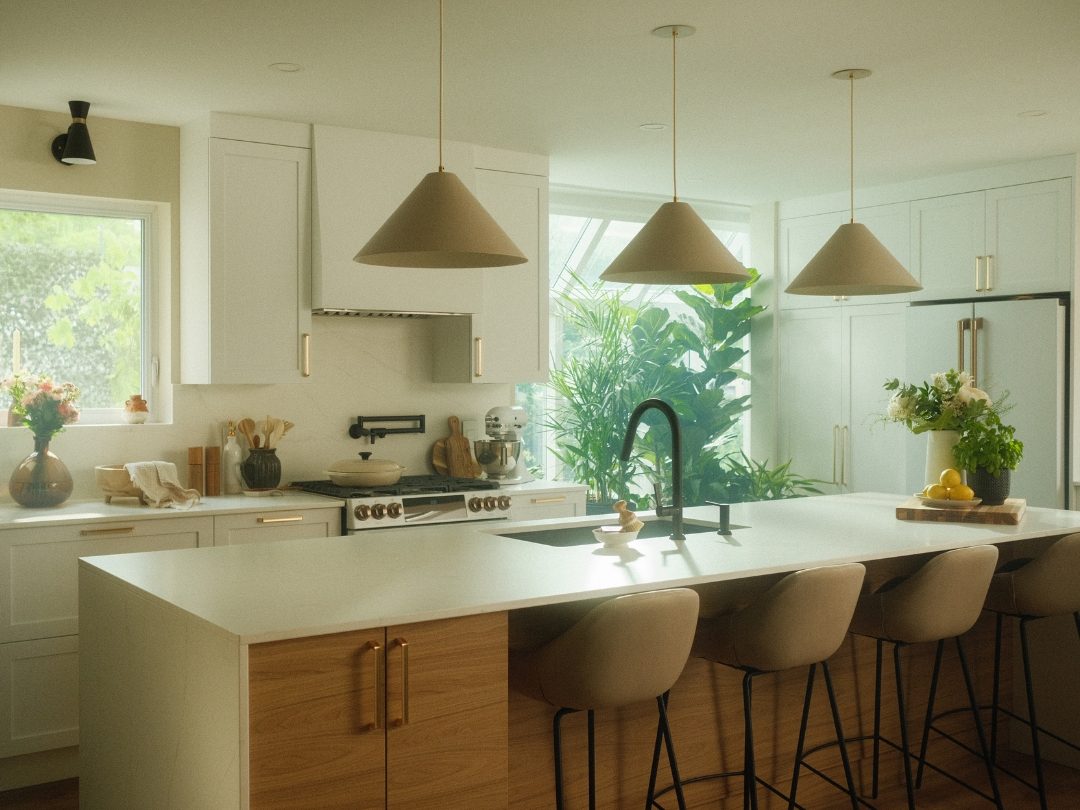 WWN: Why did you decide to specialize in sintered stone countertops?
DRAPEAU: We are probably the first one to say big and loud that we will only be doing sintered stone. We are really looking to differentiate ourselves compared to most natural stone countertop manufacturers who are mainly offering quartz. It's going to be a competition for sure because quartz is the biggest seller these days. But I believe that in the future some that are making countertops with quartz today will start to transform more to make these sintered stones products because they are more durable. This will be good for us because competition is the best marketing. If you are the only one to do something, it is very difficult to get your product known.
We see offering sintered stone countertops as an important new ingredient for our dealer partners to use in their kitchen recipes. At the end of the day, they are responsible for designing, selling, and installing our products.  
We already have orders even though the plant is not ready. So right now, we are using a supplier subcontractor to produce them. This subcontractor is a partner with our countertop factory project.
We are getting countertop orders from some of our Quebec dealers. We are on a good pace to meet the goals we have set for 2023 and the base will be good for 2024 as well. The demand will be there; that's for sure. 
WWN: Did the COVID-19 pandemic alter or influence your plans?
 
DRAPEAU: Between 2012 and 2019 we did a lot of investing in automation and robotization to improve efficiency and increase production. The biggest problem with that is itís like open heart surgery because you have to keep producing products at the same time you are renovating.
Then came the pandemic in 2020. It added to an already troubling labor situation. We realized that our business model was not sustainable and that we had to take a quantum leap and do things differently. So, instead of continuing to invest $2 million to $3 million a year in plant number one, we decided to go out for financing and build these two new plants, configure them to our needs, and equip them with the highest level of factory automation available. We knew that what we're doing was not without risk because it's a big investment. But when the plants become operational, I think we will be very well positioned in the market.  
My goal is to have a sustainable business model in place. I was very concerned about the direction we were heading in the next five or 10 years because of the labor shortage if we didn't invest in automated plants.
WWN: Anything you would like to add that you haven't already addressed?
DRAPEAU: While I am very excited and proud of our cutting-edge projects, I know that we have to stay humble. I think that manufacturing in general needs to continually evolve and improve. We need to keep working on all of our factories to stay on the leading edge of automation and robotization to be more and more efficient. We couldn't do this without the support of our clients, our partner boutiques. Without them we wouldn't exist.

VIEW THE COMPLETE EBC 2023 SCHEDULE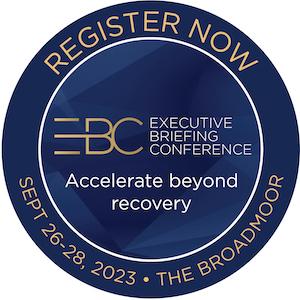 About the Executive Briefing Conference  
The EBC draws executives from across the spectrum of the woodworking industry, including FDMC Market Leaders, key industry associations, the FDMC 300, and others from residential and office furniture, cabinetry, architectural millwork firms, home organization, and key industry suppliers. The event also offers a number of networking opportunities. IMA Schelling Group is a Platinum Sponsor of EBC 2023; other sponsors include Blum Inc., Elektra, Innergy, and Pennsylvania Lumbermens Mutual Insurance Company.
Registration for EBC 2023 is now open. Go to executivebriefingconference.com to view the complete agenda and to register. For more information about EBC 2023 sponsorship opportunities contact Harry Urban. 
More Woodworking Network events     
Wood Pro Expo Lancaster, Oct. 12-13, 2023, Spooky Nook Sports / Warehouse at the Nook, Manheim, Pa.     

Wood Machinery & Supply Conference & Expo (WMS), Nov. 2-4, 2023, International Centre, Mississauga, Ontario.     

Closets Conference & Expo / Wood Pro Expo Chicago, April 17-19, 2024, Schaumburg Convention Center, Schaumburg, Ill..  

Salon Industriel du Bois Ouvré (SIBO), Oct. 24-26, 2024, Centrexpo Cogeco, Drummondville, Quebec.
Have something to say? Share your thoughts with us in the comments below.