Sponsors reinforce Executive Briefing Conference's dynamic programming
August 30, 2023 | 11:04 am CDT
COLORADO SPRINGS, Colo. -- The Executive Briefing Conference, set to take place Sept. 26-28 at the Broadmoor, is in no small measure made possible through the financial support of its sponsors.

EBC 2023 has the backing of five major companies that serve the woodworking industry in distinctly different ways.

They include:
IMA-Schelling, Platinum Sponsor
Blum Inc.
Elektra
INNERGY
Pennsylvania Mutual Lumbermen Insurance Co.
Some of the ways in which sponsors play a vital role in the Executive Briefing Conference (EBC) include:
Providing financial support for the event, which helps to keep the registration fees low while also making it possible for the organizers to recruit top industry experts, trendsetters, and influencers as speakers.
Promoting the conference to their diverse customers, which helps to drive attendance and add value to the EBC's many networking opportunities.
Demonstrating their industry leadership by supporting the woodworking industry's most unique event for facilitating thorough discussions of technology and design trends, presenting best practices, and looking ahead to what's next to address key challenges and opportunities on the horizon.
A deeper dive into the five
Woodworking Network, owner and organizer of the annual EBC, thanks each of the sponsors for their tremendous support of this year's event.
 
IMA-Schelling Group, based in Morrisville, N.C., was also a Platinum Sponsor of the 2022 EBC. The company is a global provider of solutions for the wood, metal, and plastics processing industries. IMA-Schelling offers a wide range of products and services, including saws, edgebanders, material handling systems, and software solutions. IMA-Schelling also provides consulting services to help customers improve their efficiency and sustainability. The company has a strong track record of innovation and is committed to providing its customers with the best possible solutions.
Blum Inc. is a global manufacturer of furniture hardware and fittings. The company, which operates its U.S. headquarters in Stanley, N.C., was founded in Austria in 1952 and has since become one of the leading suppliers of furniture hardware and fittings in the world. Blum offers a wide range of innovative products for cabinets and furniture, including drawer slides, hinges, and door systems.
Elektra is a German manufacturer of LED lighting systems and industrial solutions. The company was founded in 1952 and is headquartered in Enger, Germany. Elektra has a global presence with subsidiaries in over 20 countries. The company's products include LED lamps, luminaires, and control systems for a variety of applications, including commercial, industrial, and architectural lighting. Elektra is a member of the World Economic Forum's Global Lighthouse Network.

Sauk Rapids, Minn.-based INNERGY is a cloud-based ERP software for custom woodworking shops and other custom and ETO industries. It helps businesses to manage their operations from sales to install and everything in between. INNERGY unifies the various islands of data spread across an organization into a single system, accessible from the office or field. This eliminates the need for disjointed spreadsheets or niche applications that don't share data easily. INNERGY is also designed to be agile and adaptable, so businesses can easily change and grow.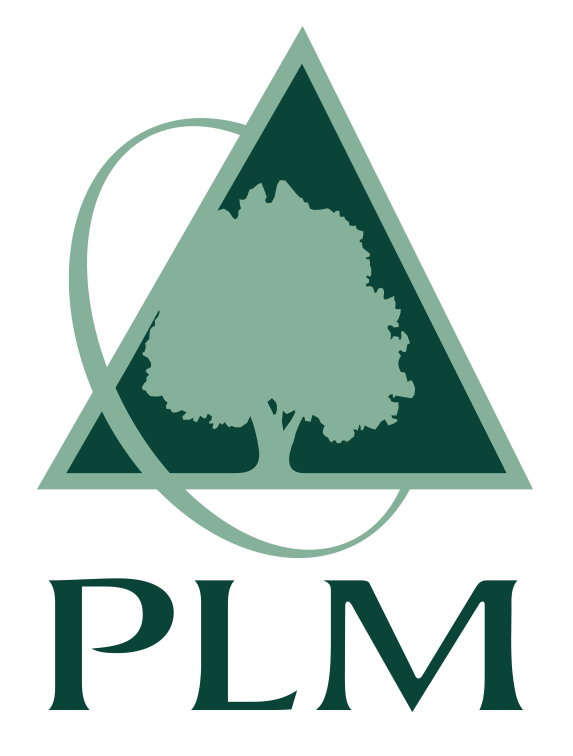 Pennsylvania Mutual Lumbermens Insurance Company (PLM) is a mutual insurance company that provides property and casualty insurance to businesses in the lumber and woodworking industries. PLM was founded in 1895 and is headquartered in Philadelphia, Pa. The company has over $1 billion in assets and insures more than 10,000 businesses. PLM wide range of insurance products includes property insurance, liability insurance, and workers' compensation insurance. The company also offers a variety of loss control services to help businesses reduce their risk of loss.

Become an EBC 2023 sponsor
Sponsorship opportunities are still available for the 2023 EBC. 

Sponsoring the EBC is a great way to connect with top leaders in the woodworking industry, raise your company's profile, and build relationships with key industry players.
To learn more, contact Harry Urban, publisher of Woodworking Network, at [email protected].

VIEW EBC 2023 SCHEDULE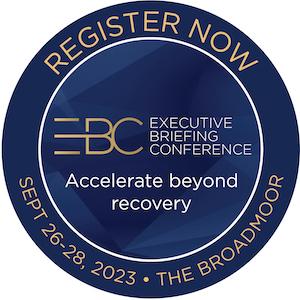 About the Executive Briefing Conference  
The EBC draws executives from across the spectrum of the woodworking industry, including FDMC Market Leaders, key industry associations, the FDMC 300, and others from residential and office furniture, cabinetry, architectural millwork firms, home organization, and key industry suppliers. The event also offers a number of networking opportunities. IMA Schelling Group is a Platinum Sponsor of EBC 2023; other sponsors include Blum Inc., Elektra, Innergy, and Pennsylvania Lumbermens Mutual Insurance Company.
Registration for EBC 2023 is now open. Go to executivebriefingconference.com to view the complete agenda and to register. For more information about EBC 2023 sponsorship opportunities contact Harry Urban. 
More Woodworking Network events     
Wood Pro Expo Lancaster, Oct. 12-13, 2023, Spooky Nook Sports / Warehouse at the Nook, Manheim, Pa.     

Wood Machinery & Supply Conference & Expo (WMS), Nov. 2-4, 2023, International Centre, Mississauga, Ontario.     

Closets Conference & Expo / Wood Pro Expo Chicago, April 17-19, 2024, Schaumburg Convention Center, Schaumburg, Ill..  

Salon Industriel du Bois Ouvré (SIBO), Oct. 24-26, 2024, Centrexpo Cogeco, Drummondville, Quebec.
Have something to say? Share your thoughts with us in the comments below.