EBC presenter to share ideas for reducing employee turnover
August 24, 2023 | 10:23 am CDT

COLORADO SPRINGS, Colo. – Marc Sanderson, president of Wilkie Sanderson, a high-end architectural woodwork will discuss some of the key programs his company has implemented over the years to not only hire but retain employees at the Executive Briefing Conference, Sept. 26-28, at the Broadmoor.
Sanderson's presentation will address why the employee-owned company's 52 production and 33 office employees find Wilkie Sanderson an attractive place to work. Sanderson said the company's annual "unplanned turnover" is only 5 percent.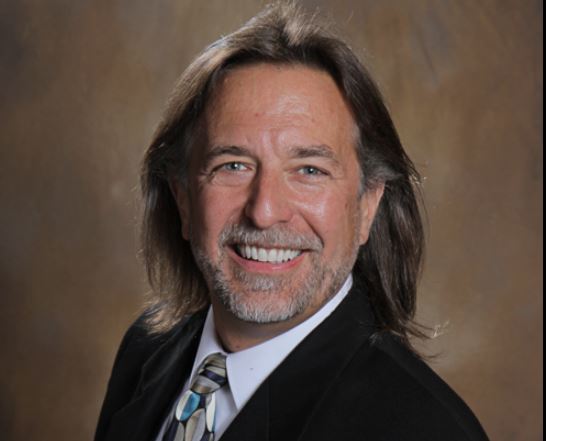 "The last time I pulled this data, our retention is really strong after the six-month time period," Sanderson said. "If we lose people, it is within that first six months. Our average tenure is greater than 8 years."
A practitioner of lean methodologies, Sanderson said the company applies the theory of constraints to help identify the most pressing factors that stand in the way of achieving a goal and then systematically acts to remove or lessen the constraint to minimize its impact. Sanderson said the theory of constraints is not only a valuable tool for improving productivity, but also useful for employee hiring and retention as well.
EBC 2023 Sponsors
IMA Schelling Group is a Platinum Sponsor of EBC 2023.  
Other EBC 2023 sponsors include:
For more information about EBC 2023 sponsorship opportunities contact Harry Urban.
"Recruiting and hiring employees to a constraint or non-bottleneck resource, only increases cost and does not increase the throughput of the organization." Sanderson said. "How the theory of constraints applied to HR in this mindset is part of the presentation. I will run through a Wilkie Sanderson example, looking at our constraint and the necessary headcount relative to output from several departments within the company."
Sanderson will also stress the importance for companies to create a strong Employee Value Proposition (EVP). " All employees make a choice every day to stay, or in this climate, work elsewhere. Organizations provide a value proposition of staying, but most owners think about this in terms of compensation and benefits. However, there are other elements of a Value Proposition that businesses can work on in this highly competitive environment. I will spend time talking through EVP and provide a rubric for how to evaluate your own business. At the end of the day, employee retention and recruitment is all about marketing and delivering on that marketing promise."

Sanderson added that his presentation will be more of a workshop than just a lecture. "It is my intent through this session to bring out ideas from the audience more so than me just being a talking head. Part of the approach is creating an environment for discussion and collaboration within the session, otherwise they could just watch a webinar. I want to take advantage of the face-to-face aspect of this presentation and be interactive."
The EBC presentations will include case studies, technology and material trends, economic forecasts, and plenty of time to network with other attendees.
View the complete EBC schedule.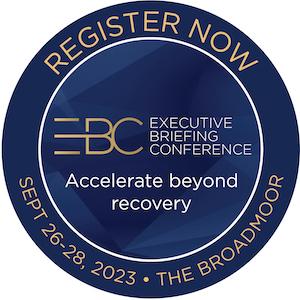 About the Executive Briefing Conference  
The EBC draws executives from across the spectrum of the woodworking industry, including FDMC Market Leaders, key industry associations, the FDMC 300, and others from residential and office furniture, cabinetry, architectural millwork firms, home organization, and key industry suppliers. The event also offers a number of networking opportunities. IMA Schelling Group is a Platinum Sponsor of EBC 2023; other sponsors include Blum Inc., Elektra, Innergy, and Pennsylvania Lumbermens Mutual Insurance Company.
Registration for EBC 2023 is now open. Go to executivebriefingconference.com to view the complete agenda and to register. For more information about EBC 2023 sponsorship opportunities contact Harry Urban. 
More Woodworking Network events     
Wood Pro Expo Lancaster, Oct. 12-13, 2023, Spooky Nook Sports / Warehouse at the Nook, Manheim, Pa.     

Wood Machinery & Supply Conference & Expo (WMS), Nov. 2-4, 2023, International Centre, Mississauga, Ontario.     

Closets Conference & Expo / Wood Pro Expo Chicago, April 17-19, 2024, Schaumburg Convention Center, Schaumburg, Ill..  

Salon Industriel du Bois Ouvré (SIBO), Oct. 24-26, 2024, Centrexpo Cogeco, Drummondville, Quebec.
Have something to say? Share your thoughts with us in the comments below.