How The Stow Company drives data in its manufacturing
August 4, 2023 | 8:52 am CDT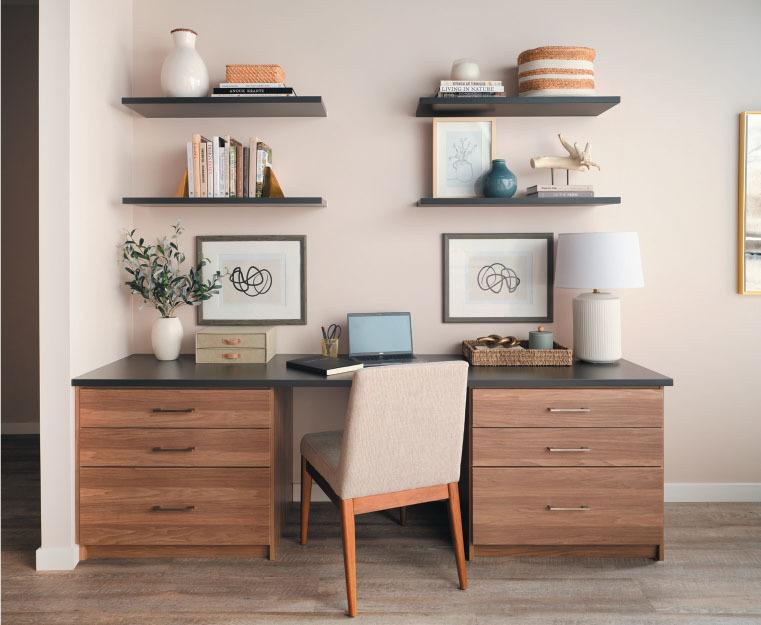 HOLLAND, Michigan — For a sense of the dynamic growth of the closets and home organization industry one need look no further than The Stow Company. Part of the family owned Windquest Group based in Grand Rapids, Stow has enjoyed rapid expansion and its 385,000 square-foot facility in Holland, Michigan, is running at full capacity. To accommodate further growth and logistical advantages, the company is building a 500,000-square-foot manufacturing facility in Nampa, Idaho, to be opened later this year.
FDMC visited The Stow Company headquarters to speak with management about their commitment to data driven manufacturing and their journey using manufacturing execution system software (MES), which serves as the central hub for collecting, managing and analyzing data throughout the production process. MES allows for real-time data visibility, enhanced production efficiency, quality management and inventory and resource optimization. FDMC's visit to the Stow Company is one of the highlights of the upcoming Executive Briefing Conference Sept. 26-28 in Colorado Springs.
The MES decision
Scott Sliva, Vice President at Stow, discussed the company's decision to deploy MES:"Over the years, as we've grown, systems and technology have always played a part in that growth," said Sliva. "In 2017, we had several smaller systems interfacing with different pieces of equipment. It was very challenging to understand where the plant was because all these parts throughout the plant have to come together to go out the door, whether it be in a box or on a pallet. So there was a lot of communication and too much paper."
Sliva said the goal of the MES project was to afford Stow scalability in tying all of their processes together. "We went into what we call the clean sheet project, in which we really wanted to reevaluate how we did manufacturing on our shop floor, not only from an equipment standpoint but also a process standpoint," he said. "We started to look at batch one equipment that were tied together, versus separate saws, edgebanders, and drills. We were looking at integrated machines that required another level of software. So, as we embarked on that, we said, 'We'd like to be able to run our entire plant, to be able to see where each of those lines and all of our machines and where our job statuses were so we can have a better indication of where we are in a day and where we might need additional labor resources or whatnot.'
"When we looked at that and reimagined how to manufacture and how to fulfill our jobs and our customers' orders that's when we started to look deeper into a manufacturing execution system. We decided that in order for us to continue to grow and scale our business and go to multiple facilities, we needed a platform to support that growth." Ultimately, the company selected 3Tec MES software.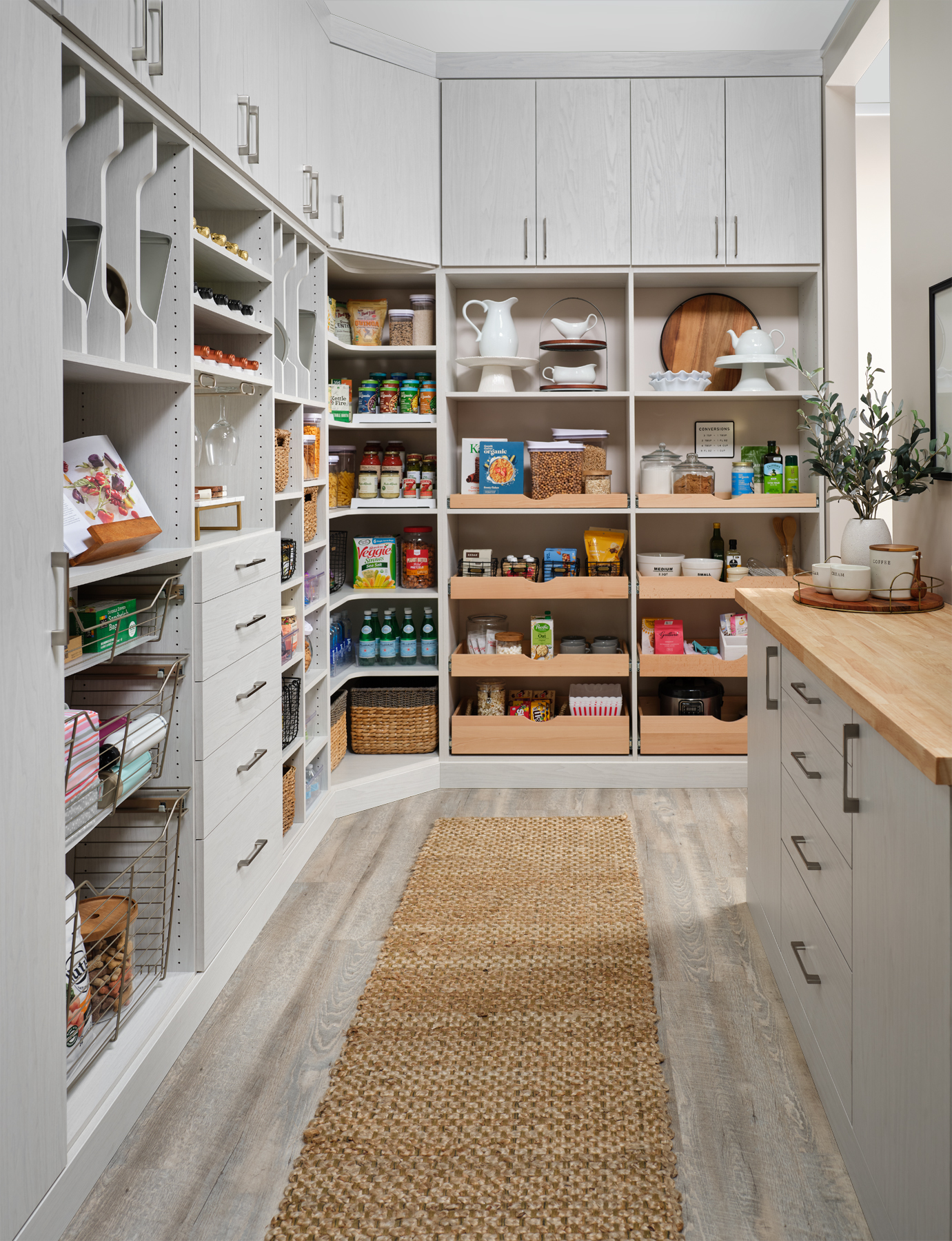 The scope of Stow's growth challenge and need for mass customization is reflected in the numerous brands and labels in its portfolio including Inspired Closets, ORG Home, Gorgeous Garage, EasyClosets, EasyGarage, Easy Track, Garage Essentials, and ProClosets. According to Stow's Executive Vice President and COO, Randy Tallman, EasyClosets allows consumers to build high-quality closet and organization solutions that they can design and order from their home. Orders are custom cut to fit and shipped directly to the customer.
"With EasyClosets, you can go right on to our website's design tool, enter your closet dimensions, and within seconds, we're able to produce a closet design for you," Tallman said. "And then you can manipulate it to your needs. So, if you have more hanging and shelving or more shelving than hanging, you can just start modifying it. And then we make it to order and ship it directly to the consumer." Tallman said deliveries usually take place in about a week.
Challenges
One of the biggest challenges Stow faced in adapting its MES was to make it all happen without shutting down production. According to Sliva, "The biggest feat that the team accomplished was to move our existing equipment in this building to keep production alive while we continued to implement it. It wasn't easy and we fell behind a few times on some deliveries. But that was probably the biggest win for us — to continue to manufacture instead of shutting down for any period of time."
Sliva also said the buy-in from employees on the shop floor was extremely positive."Change is hard for anybody. We have a lot of employees that have been around for a long time — we call them our veterans, and they liked things the way they were," he said. "But they also were really excited to see the new technology to see something that they've done one way for an extended period of time being done in a different way.
"We invested a lot in our employees sending them to the manufacturer be trained. They learned from the ground up — they even saw the piece of equipment being built. They were part of the installation process as we stood it up. So that excitement was there of seeing what once a certain process and operation was transform into what it is today. For the most part, most people were excited and really wanted to see it work."
Productivity gains
"We're a growth company and we always want to grow and scale.," said Sliva. "We've continuously seen our numbers rise, as we stood up this new equipment, we pushed the edges of how and what we could run across them. So it's been a major advantage. I don't have a percentage, but you're talking double digit improvement in many areas and even more on others."
Another benefit of MES is the transparency it affords. "From the front office to the shop floor a person can see how they're doing so they that will help with their own internal productivity goals," said Sliva. "So, when you go to MES and you go to integration, you're passing that data from machine to machine, and you don't have that opportunity for human error. I think that allows you to refocus your labor to be more of your quality inspectors making sure that things look good. So, they're not just pushing keys and manhandling parts, there's a lot of way to move the parts and they're really becoming a quality assurance person."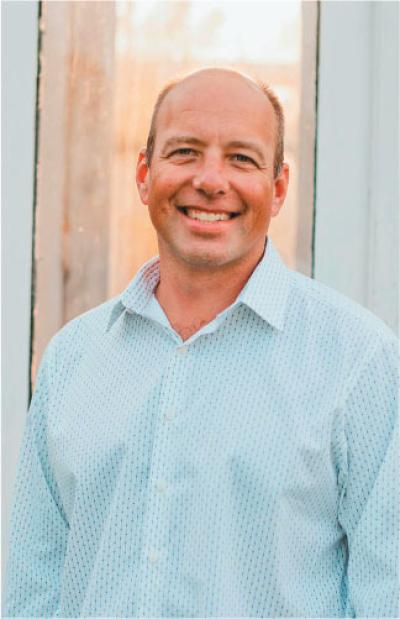 Regarding reporting, Sliva said there are daily status reports of where they are and how much has been completed. "Our business lead times are pretty short. So, the minute we fall behind in a certain area we have to pivot. The sooner we can give that information to our shop floor management, the sooner they're able to make a good decision. So, it is very important to see the parts per hour on our particular lines and where what percentage they're done with that particular day.
Hear more about The Stow Company at EBC
Woodworking Network's video tour of The Stow Company will do a deep dive into the company's Manufacturing Execution System journey at the Executive Briefing Conference Sept. 26-28 in Colorado Springs. Attendees will get an inside look at the company's Holland, Michigan, facility. The Stow Company team of Randy Tallman, Executive Vice President & COO, and Scott Sliva, Vice President of Process & Technology will also field questions from the audience. Additionally, Peter Tuenker, Managing Director of Ima Schelling Group, USA, and Michał Praźanowski, Project Manager of 3Tec automation GmbH & Co. KG will discuss their role in this project and others. Go to executivebriefingconference.com for more information and to register.
Have something to say? Share your thoughts with us in the comments below.