Slideshow: SCM's state-of-the-art robotics seminar
May 23, 2018 | 4:44 pm CDT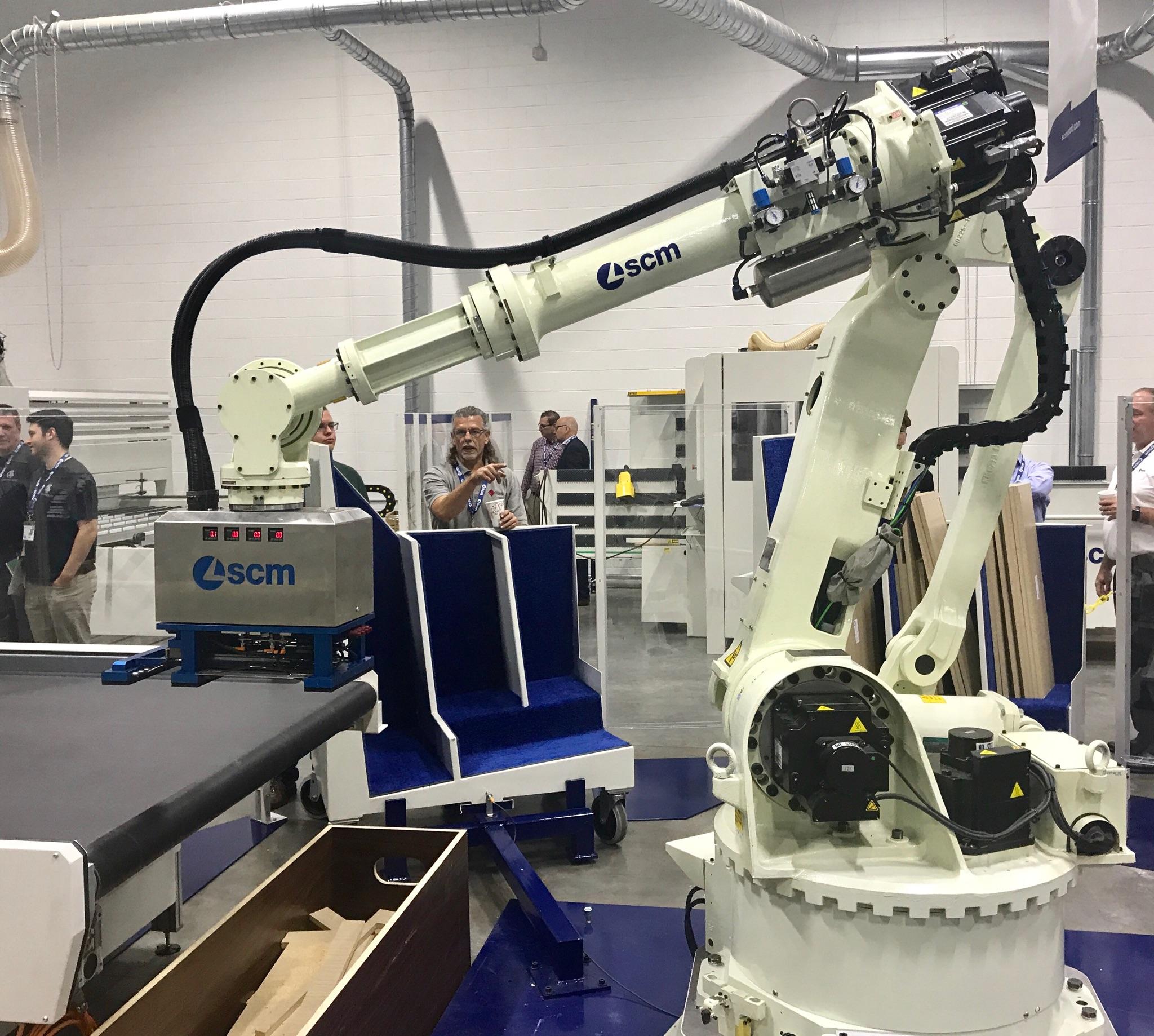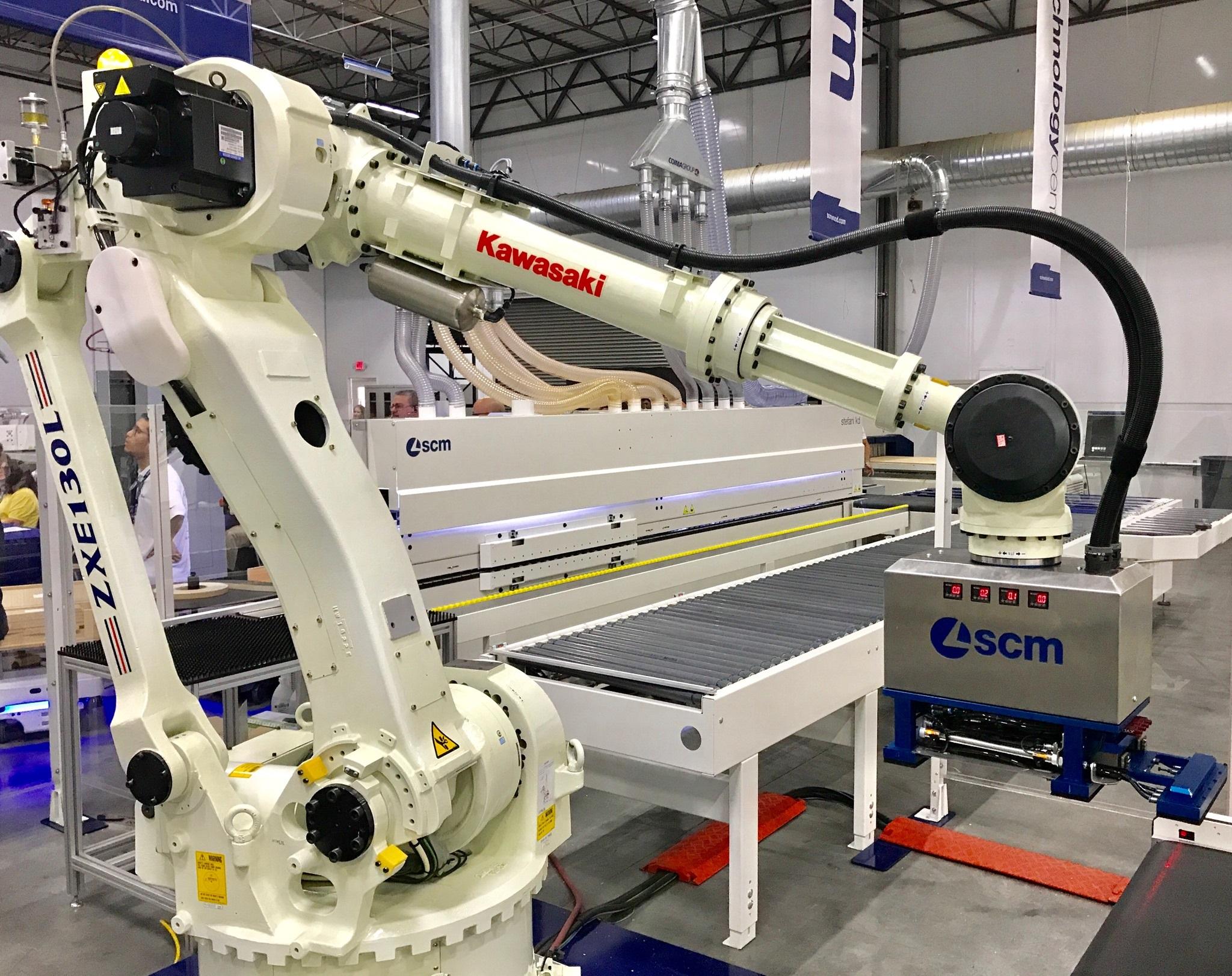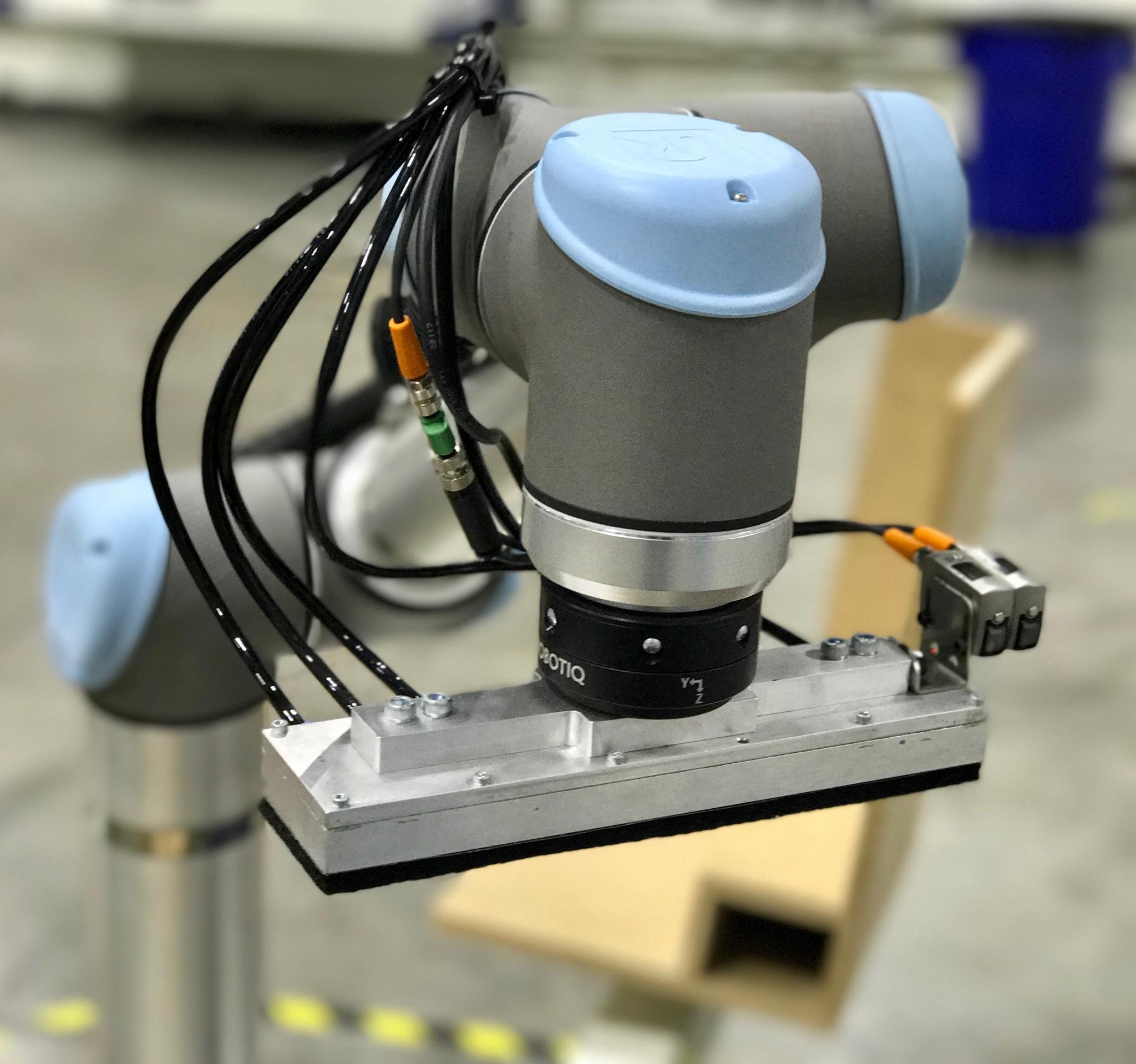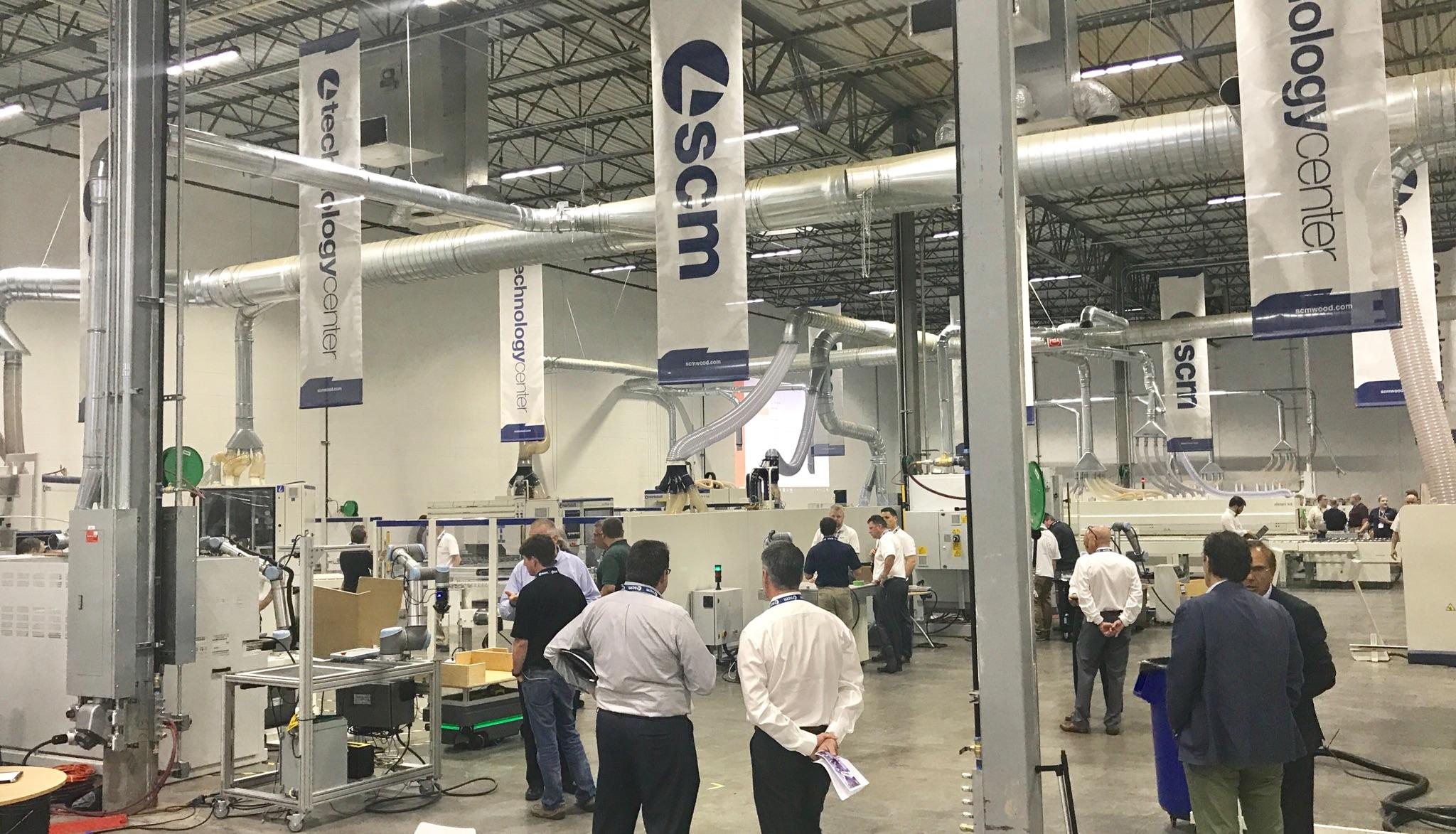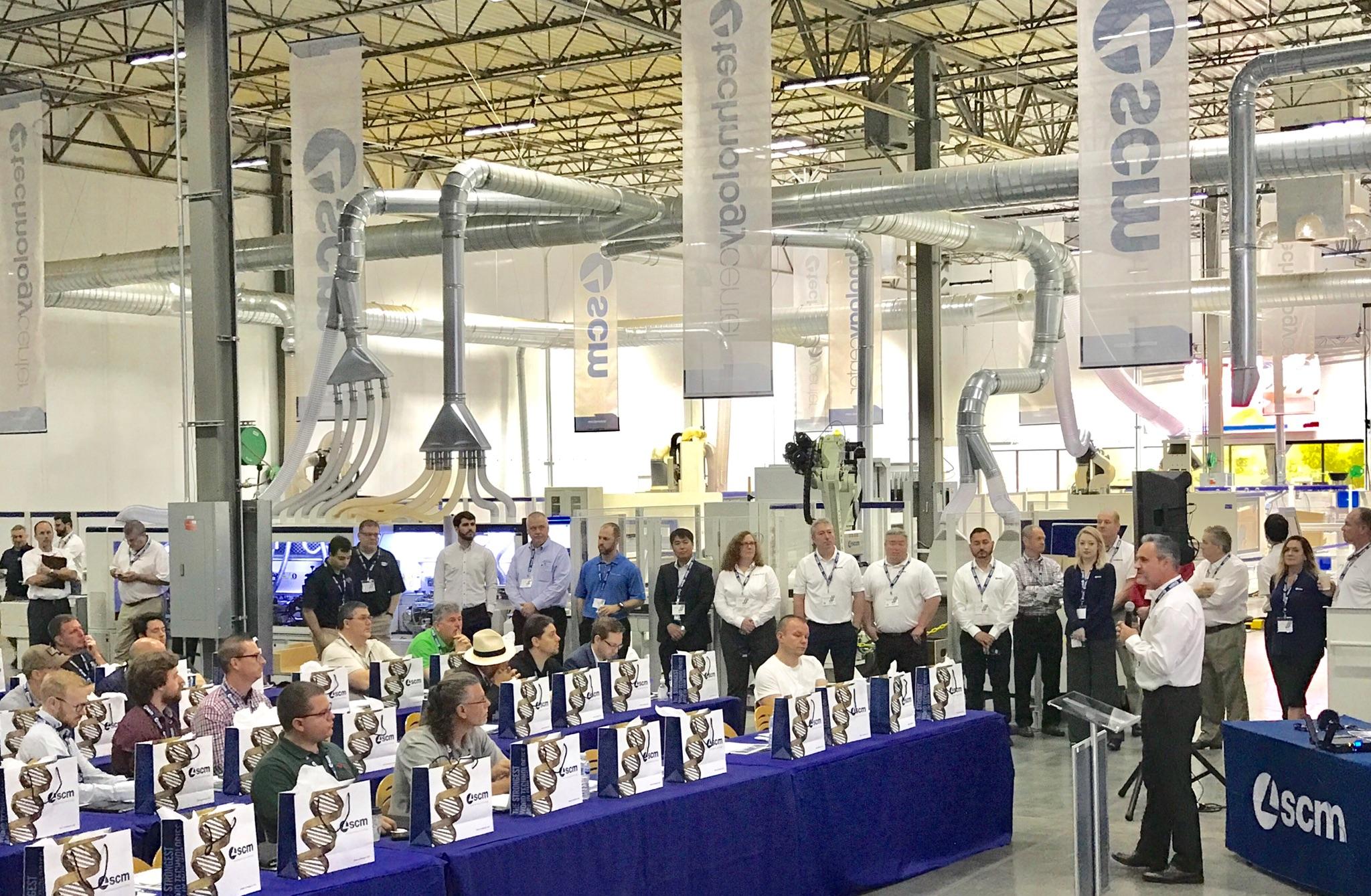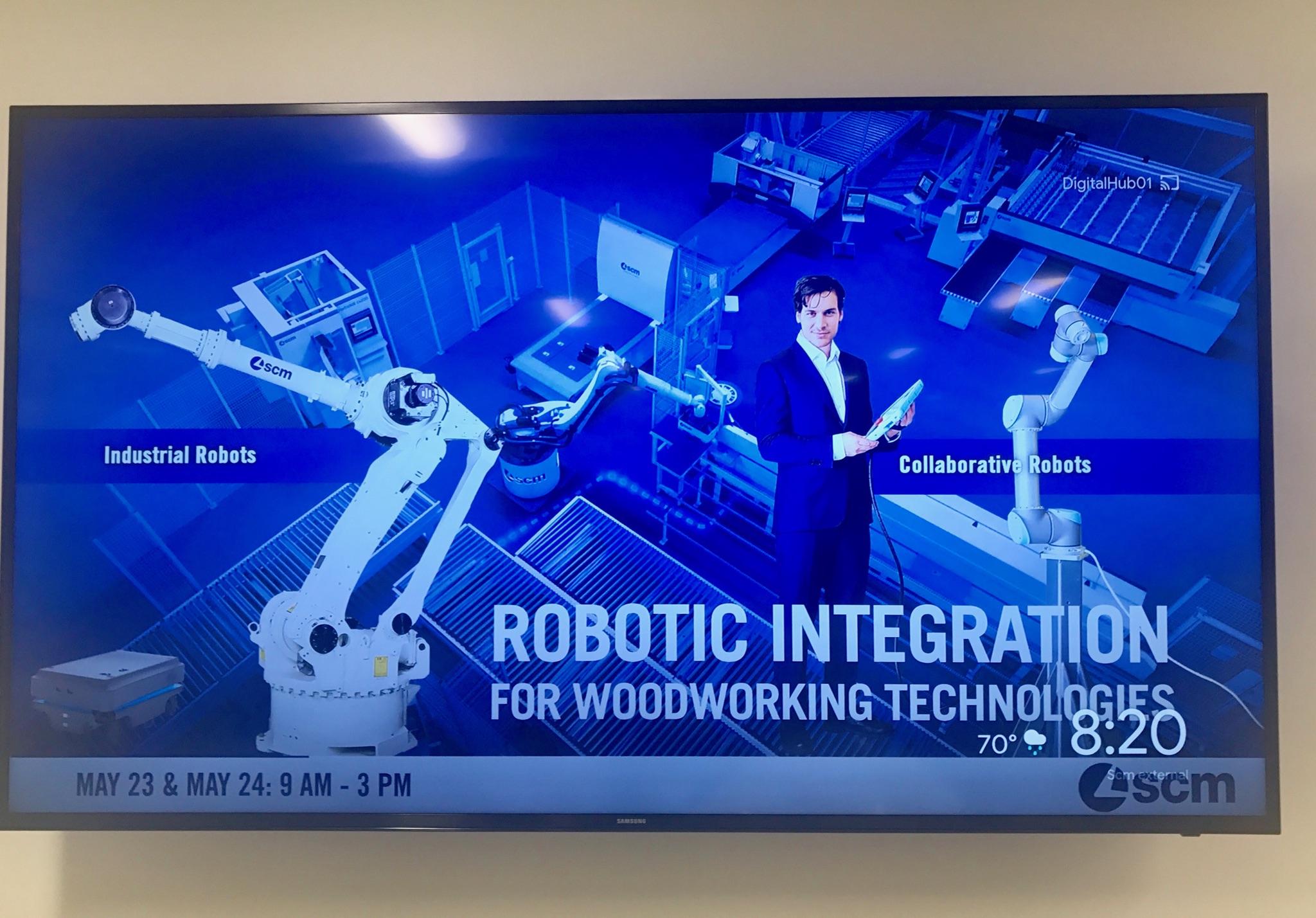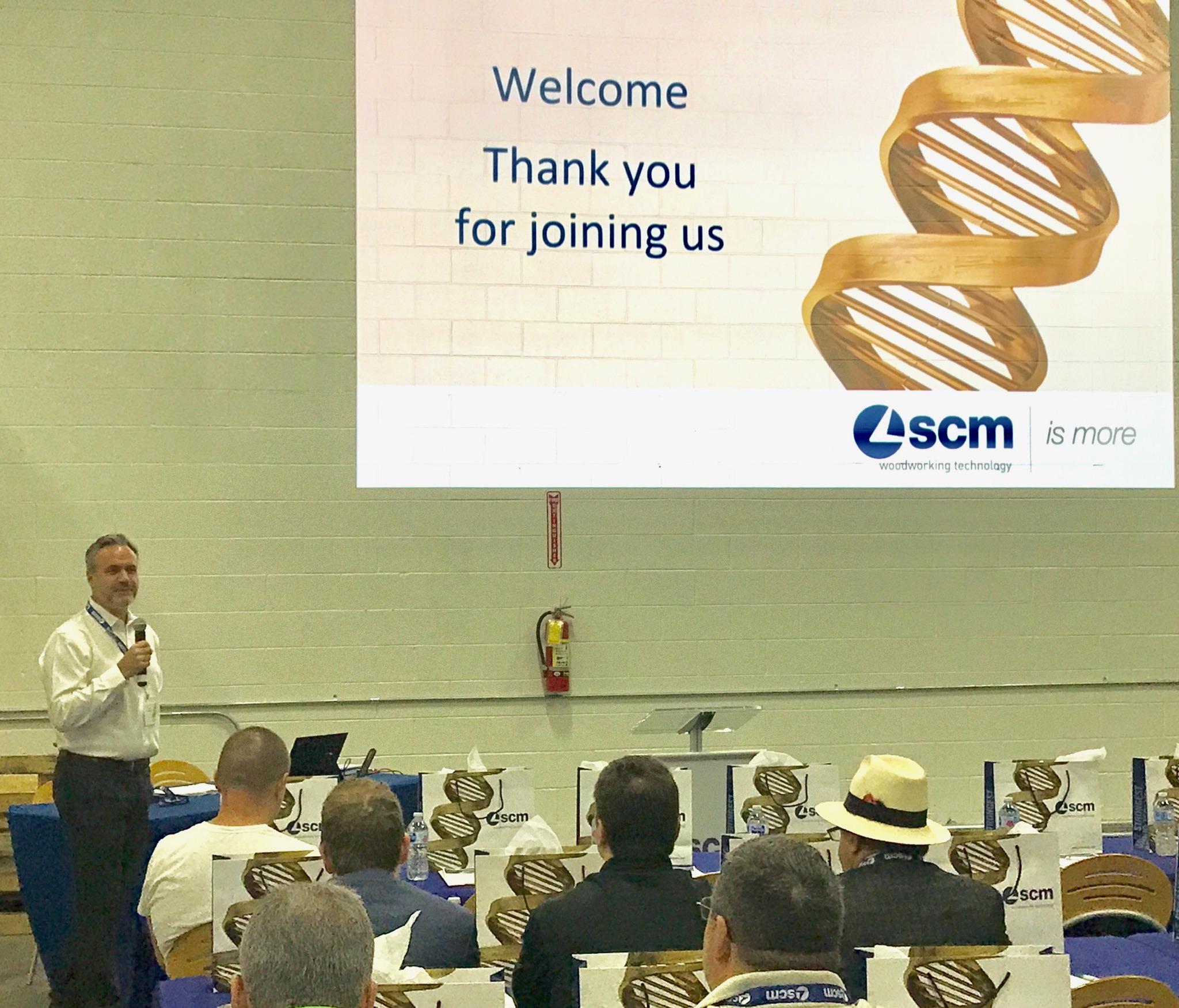 DULUTH, Ga. - Woodworking machinery giant SCM presented a seminar on how to integrate robotics into woodworking operations.
Over 150 industry production executives joined SCM at their Technology Center in Duluth, Georgia for a two-day event themed Robotic Integration for Woodworking Technologies. They attended educational sessions on subjects ranging from collaborative robots, robotic applications, mobile robots, robotic cells and return on investment. There were robotic and machine demonstrations in the new Technology Center with dozens of machine lines under power.
SCM demonstrated real case scenarios with techniques used to streamline production processes. Attendees learned the fundamentals of collaborative and industrial robotic integration and discovered how to safely implement these concepts to drive productivity and profitability.   
Robots of all sizes were in action. A robotic nesting cell and Morbidelli n200 nesting cell demonstrated full production cycles with automatic label placement, along with loading and unloading nested parts. An industrial robot fed the nested parts to a Stefaniani KD edgebander and stacked the finished parts.  Using a mobile industrial robot, the material was transported to the next station. Then the doweling cell, composed of a collaborative robot and an Omal HBD 1300 OF, drilled and doweled the tops and bottoms of the rails.  At the end of the cell, the cabinets were assembled, clamped, and fitted with doors and drawers. 
With correct implementation, SCM said it is possible to achieve 100 percent quality control. 
The event included participation by partners Kawasaki, Schmalz, Universal Robots, Edge Automation and ACS-Advanced Control Solutions.
Woodworking Network's Rob Roszell was on the scene - describing the seminar as very interesting and well-attended.
Have something to say? Share your thoughts with us in the comments below.