Four trending ways to reimagine kitchen islands
August 29, 2023 | 10:26 am CDT
The kitchen island has long been a staple of many homes. While a surprisingly utilitarian feature, it has typically assumed many roles: a space for prepping, cooking, and eating. Throughout the years, however, the island has become even more integrated into family living, and these days it's evolved into an area for extra storage space, room divider, working remotely, seating area and more.
To meet the demands of ever-changing lifestyles, designers have sought out playful, inventive ways to reimagine this multifunctional feature. Below are a few trending kitchen island ideas from Bakes & Kropp, Mendelson Group, Susan Hayward, and Native Trails.
Many of these designs can also be incorporated in luxury closets.
Add waterfall countertops
Growing in popularity, waterfall countertops are surfaces that appear to flow over the edge of a workspace, covering the side and reaching the floor. Their strong clean lines work particularly well in contemporary interiors to create a fluid and natural look and they offer several aesthetic advantages, including establishing visual continuity, hiding appliances, and protecting the cabinetry below.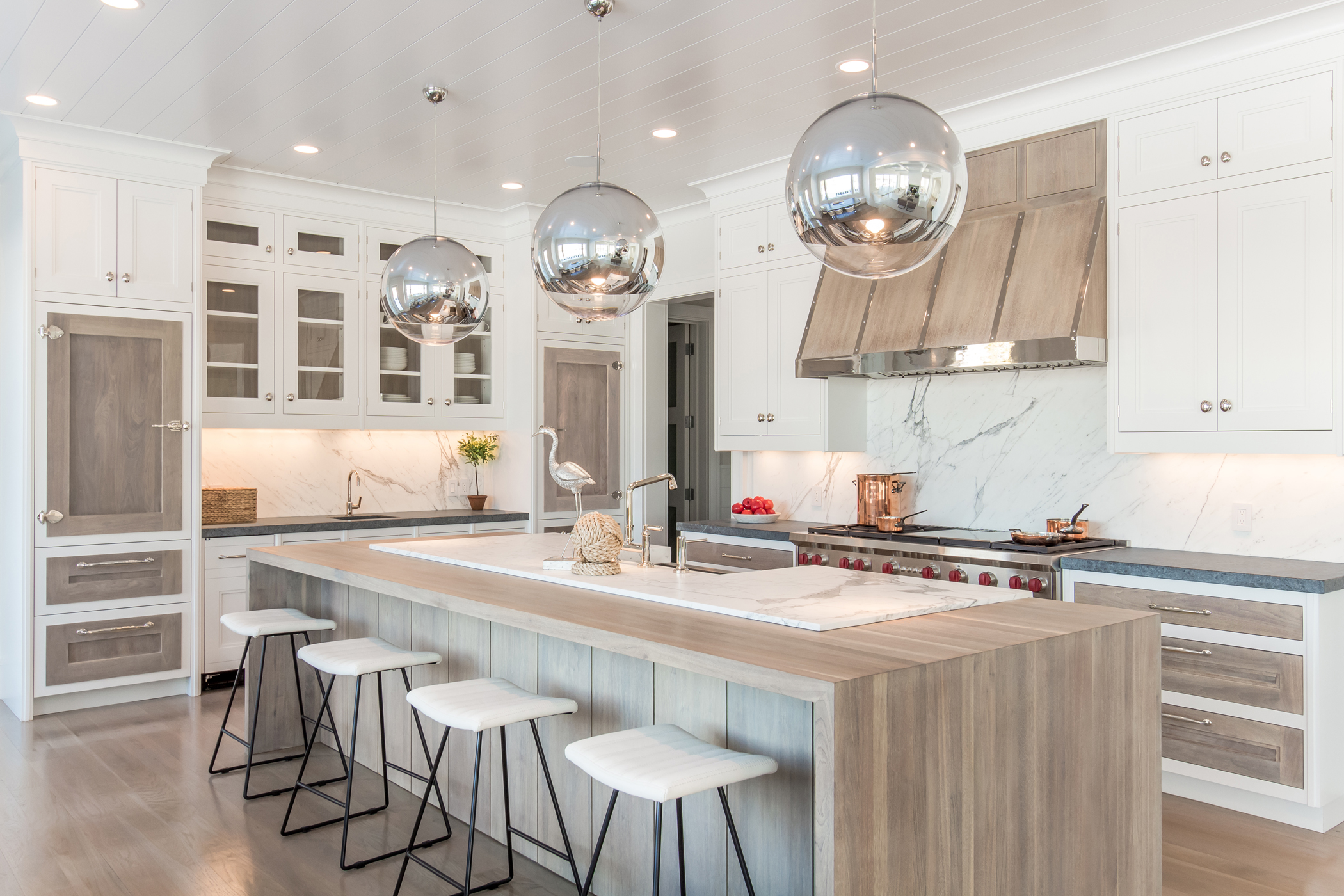 Incorporate a double island
If your footprint allows, a double island can be the perfect solution for flexibility in the kitchen. Rooted in practicality, the double island trends allows you to dedicate one surface to prep meals and another to dining, homework, art projects, or working from home.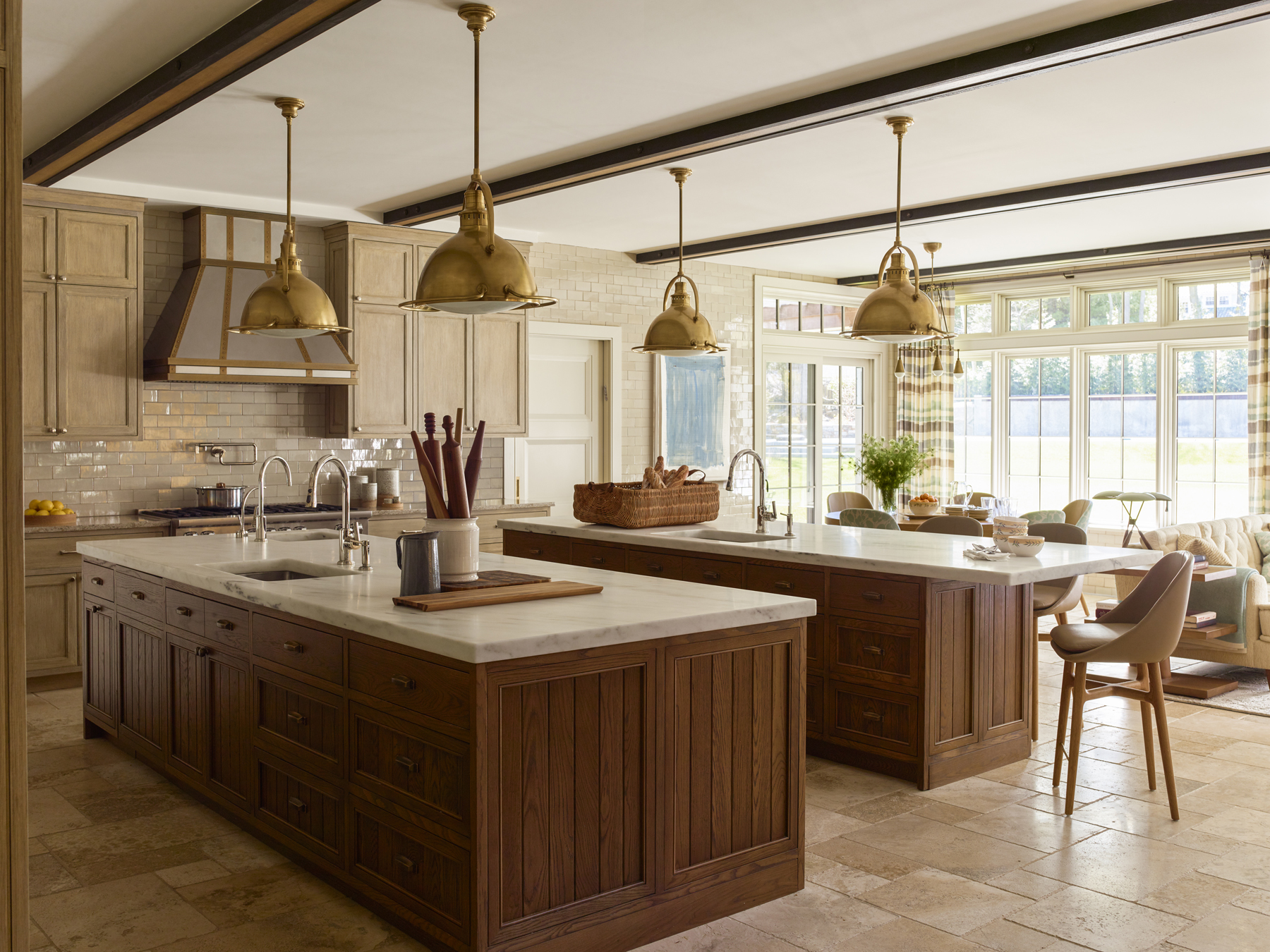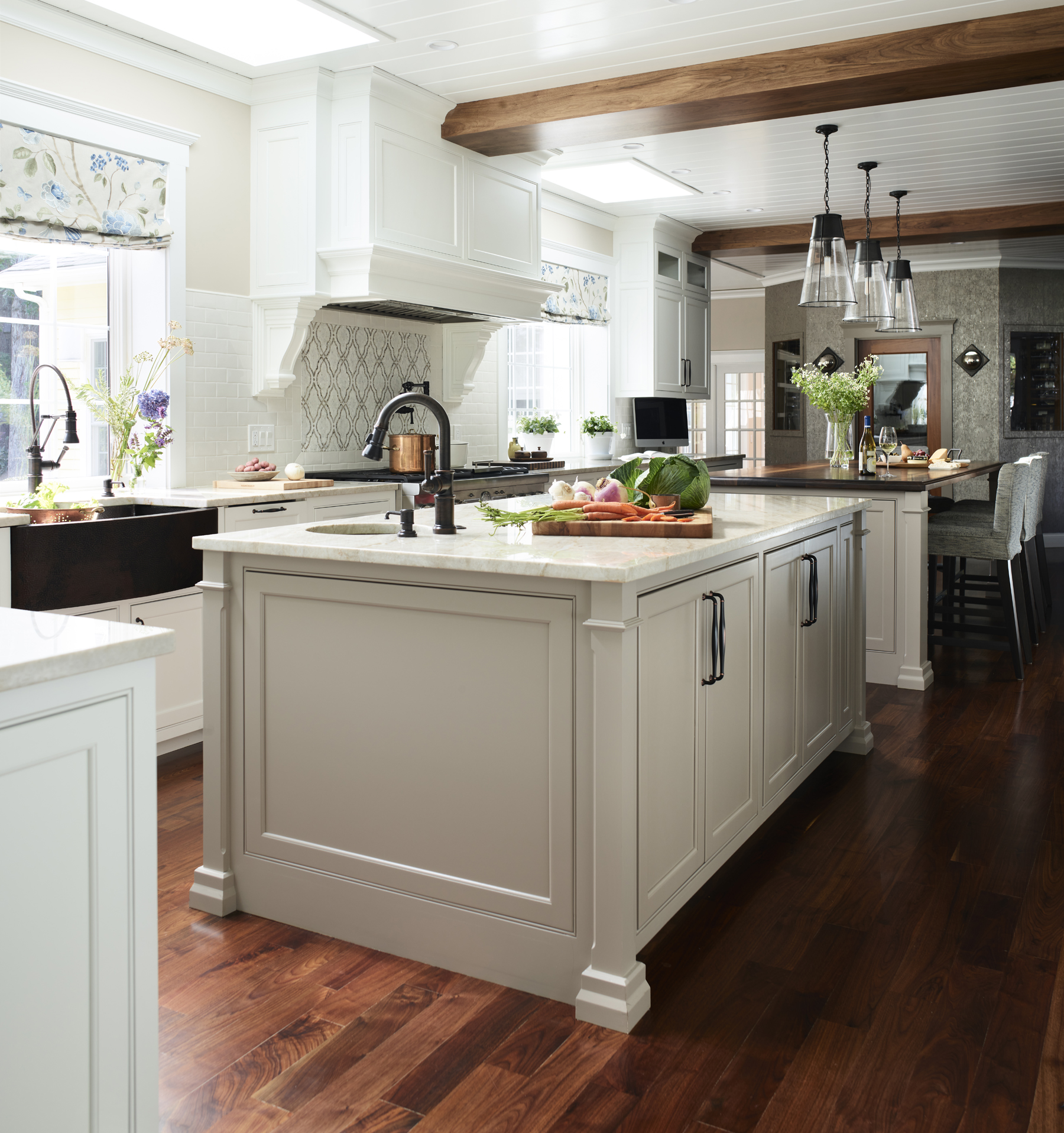 Go large
Expanded kitchen islands that serve as storage and additional seating continue to be a strong trend. Many homeowners are now building islands that are much larger in size as it can be ideal for socialization and additional food preparation, especially if you include a second sink and cooktop.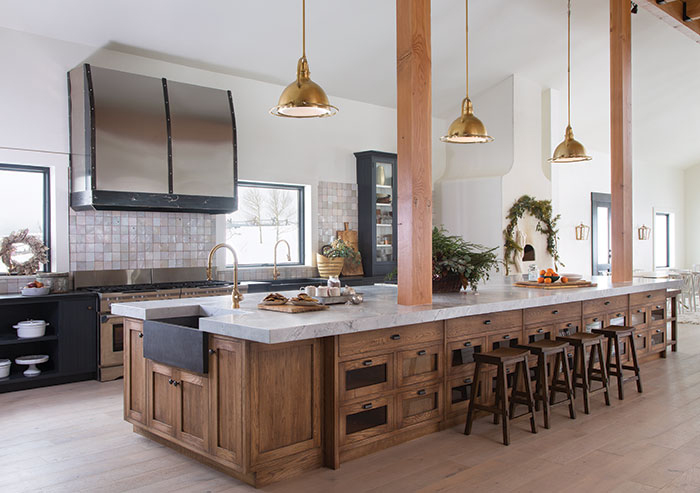 Don't rule out open shelving
Integrating open shelves with closed cabinets and drawers brings a refreshing new look to the classic kitchen island and gives you the best of both worlds—storage for things you want out of sight, and a display option for things like cookbooks or pottery collections that add texture and warmth to the room.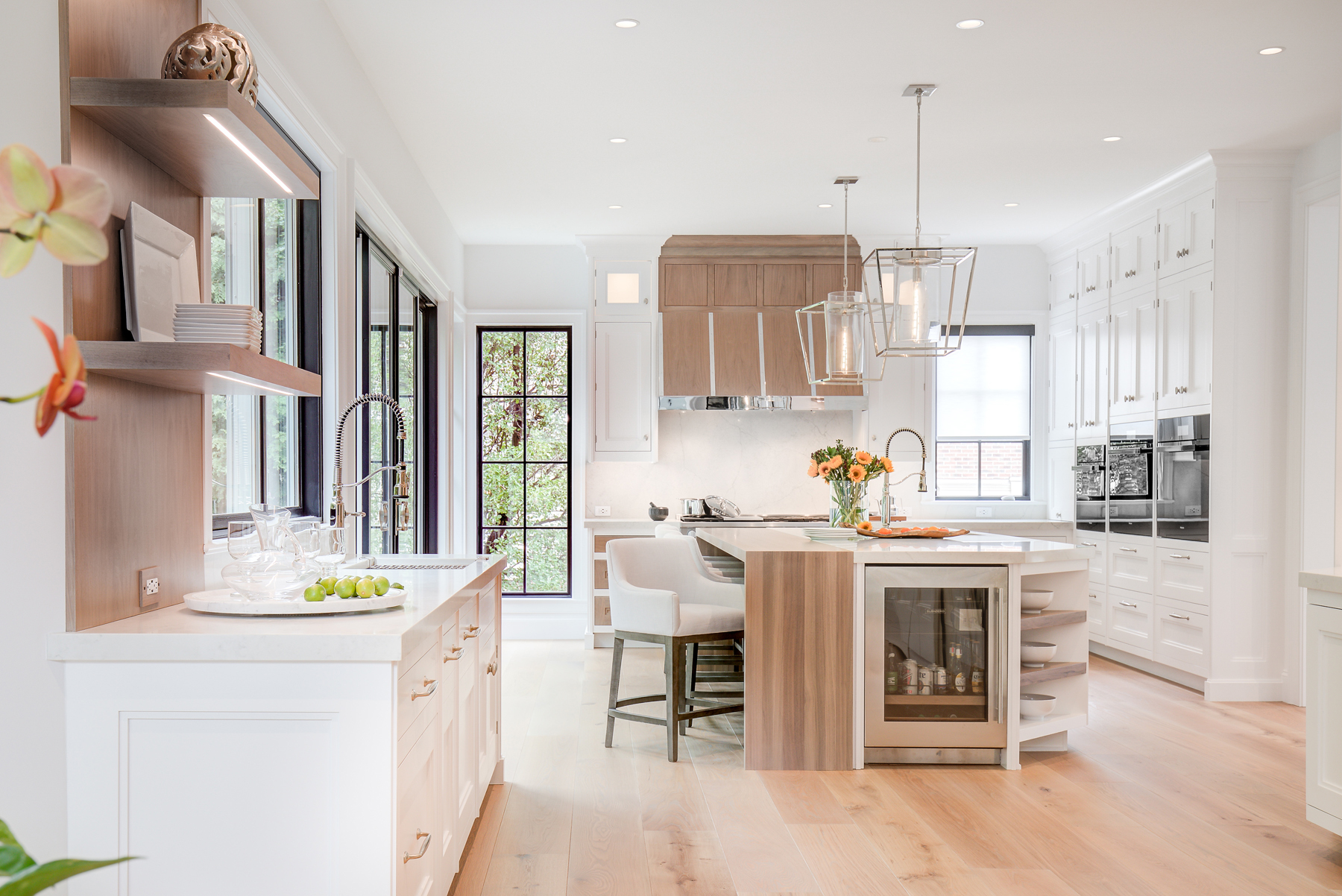 Have something to say? Share your thoughts with us in the comments below.