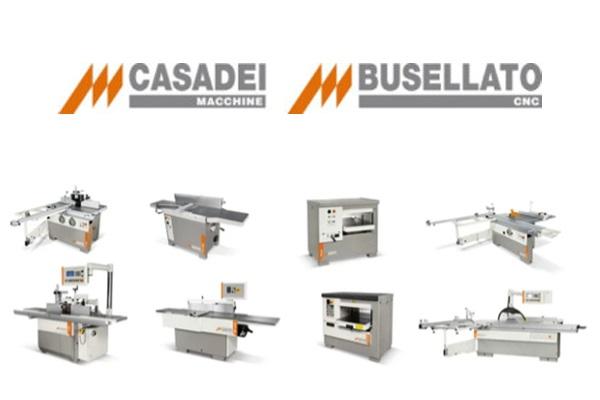 About the Company
Casadei Macchine was founded in 1945 when we created the first combination machine.  This machine known as "L'Artigiana" was wildly successful and launched Casadei into a market leadership position.  That heritage can be found to this day in every machine we make.
Since 1956, Busellato has set the standard for woodworking machinery.  From the first 5 axis machining system in 1967 to the first CNC machine center in 1976, Busellato has proven to be the industry leader.
JKL Machinery / Exclusive North American Importer
Address
7795 Lochlin Drive
Brighton, MI 48116
United States
Request More Information
Don't see your product?
Promote your business with a free listing or upgrade to an enhanced listing that will include videos, photos and a company info page that drives traffic to your own website.
Search our database for woodworking equipment, supplies and services: