Foam featherboards offer safety, performance
February 17, 2017 | 9:57 am CST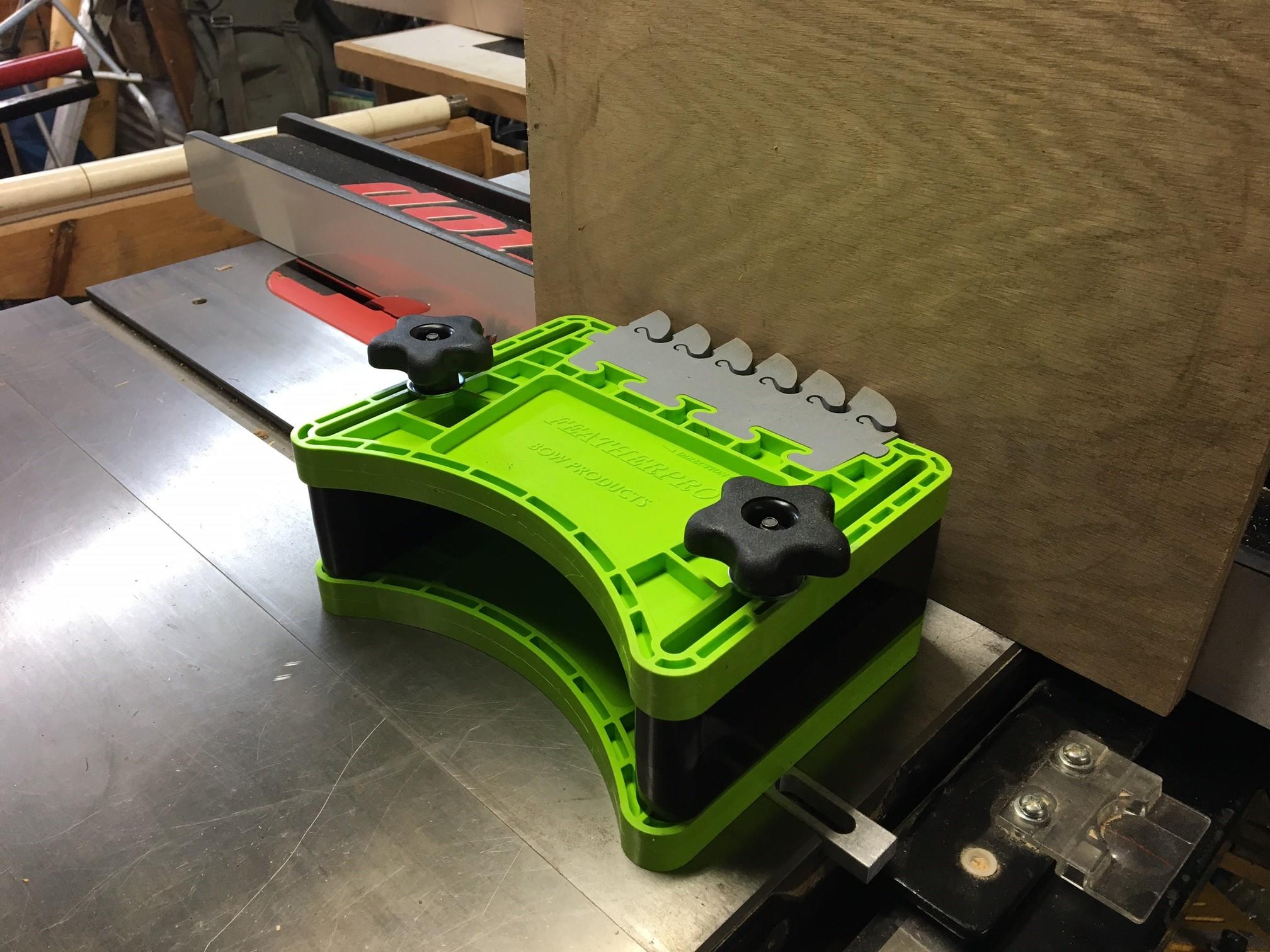 Over the years, I've used a lot of featherboards, and sometimes I should have used them when I didn't.
They all work up to a point, but have their drawbacks. Shop-made wood featherboards are easy to make with just a bunch of quick kerfs, and they mostly do the job depending on how they're clamped. If they are damaged, just make another. Commercial plastic ones save you the time making them, but they can easily be shattered by a blade or even damage a blade. Some of the other spring-loaded safe feeding devices available could be even more injurious to a blade if you don't set things up just right.
Of course, the worst thing is not using a featherboard at all when you should. I learned that lesson the hard way and almost lost a thumb about 20 years ago. Since then, I've always been on the lookout for good featherboard options. My newest favorite is the FeatherPRO made by BOW Products.
Foam fingers
The FeatherPRO uses replaceable foam blocks cut into an ingenious hinged finger profile. This design lets the workpiece travel in the feed direction with minimal pressure, but applies an amazing amount of reverse pressure to stop kickbacks. While conventional featherboards might apply only a few extra pounds of pressure in the reverse direction, the foam design applies upwards of 50 pounds additional pressure.
The foam will not harm carbide blades and if damaged can be easily replaced in seconds. Two types of foam are available. The standard black feathers and gray ultralight feathers that offer more feel in feeding.
Mounting options
The FeatherPRO can be mounted in the standard miter gauge slot of your table saw to apply side pressure, or it can be mounted to an accessory fence to apply down pressure. Two of the featherboards can be stacked to create the FeatherDUO, providing extra support for taller workpieces.
The FeatherDUO kit offers the most options and values because it includes two complete featherboards, both standard and ultralight feathers, and a variety of mounting and assembly hardware to work with miter gauge slots, T-slots, and stacking the featherboards.
For more details, visit www.featherpro.com.
Have something to say? Share your thoughts with us in the comments below.