Woven wood veneer bathtub inspired by traditional boat-building
January 27, 2016 | 8:59 am CST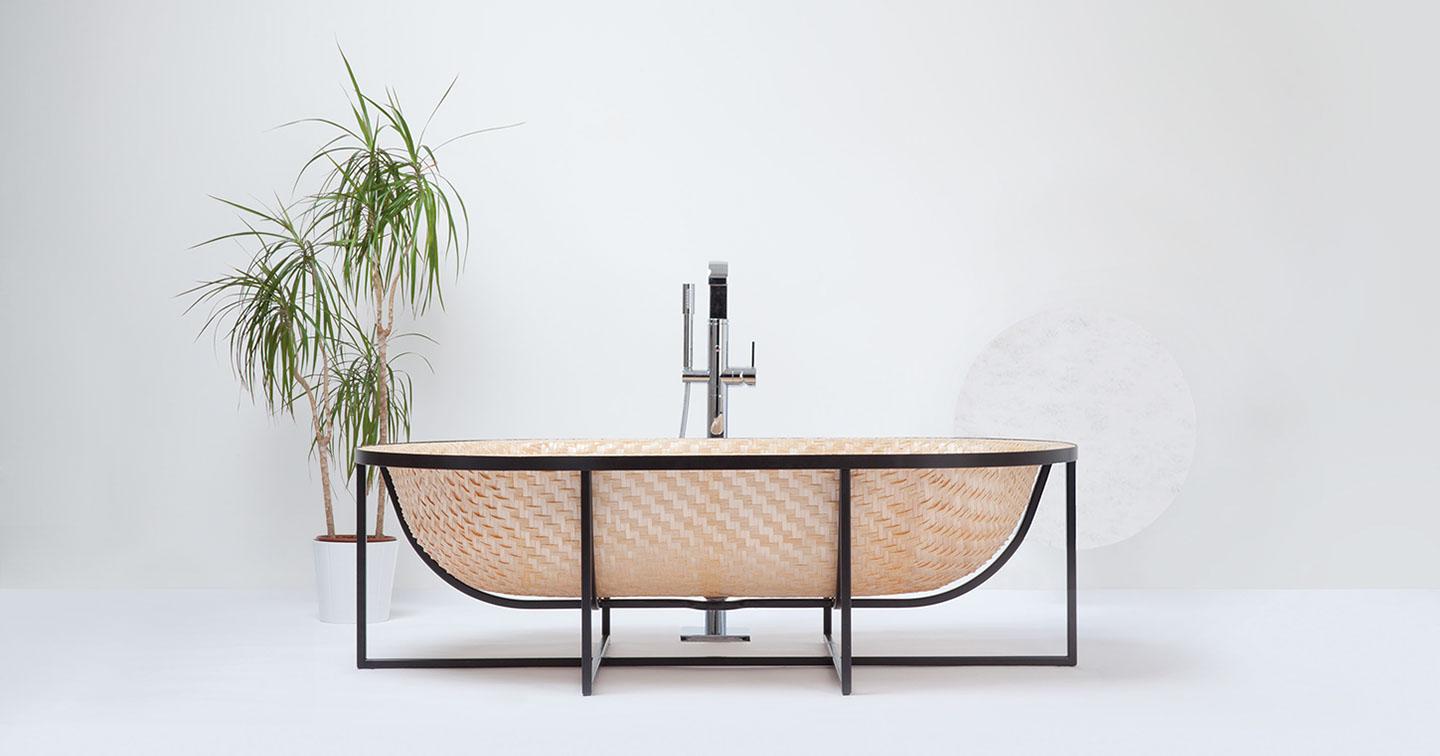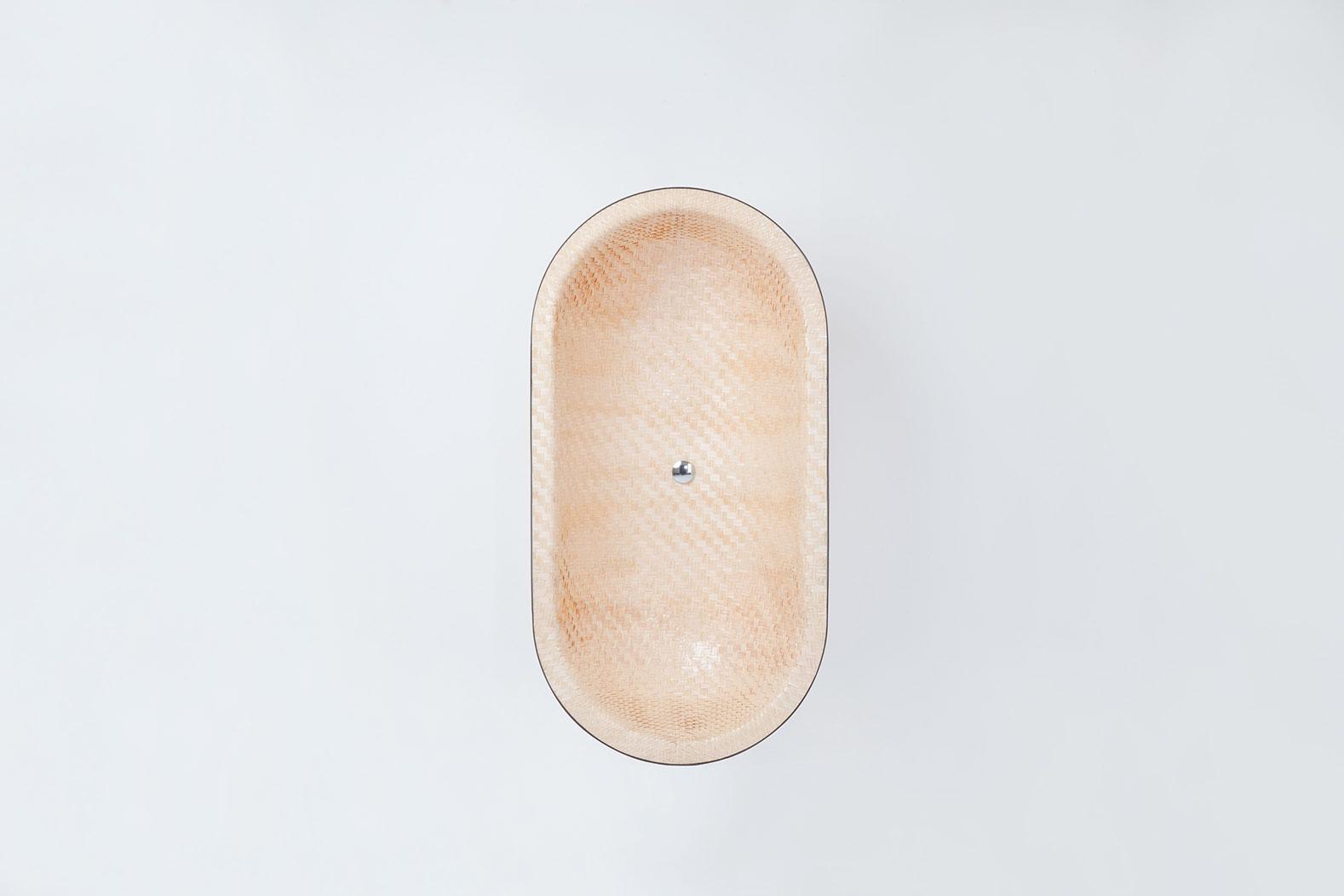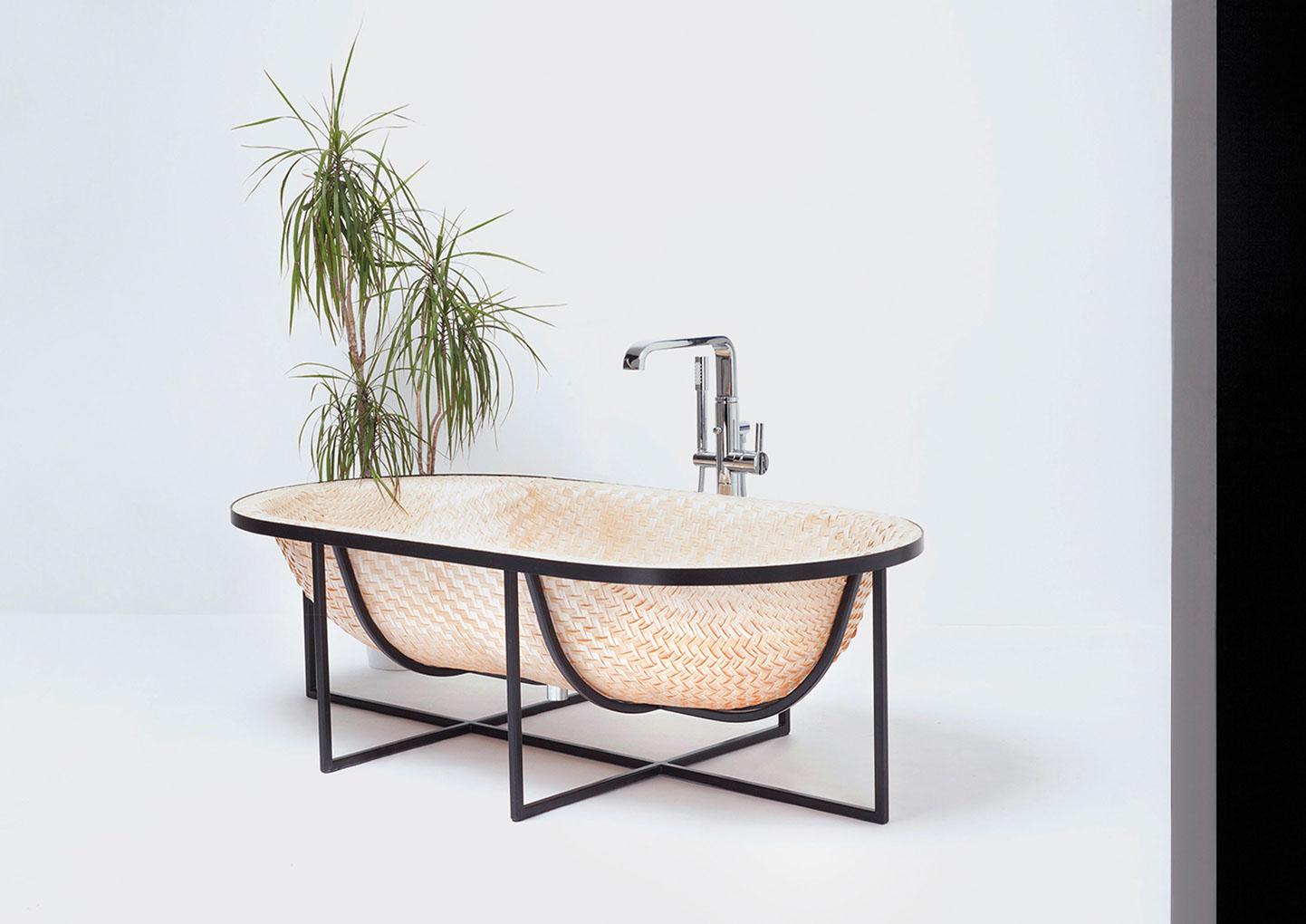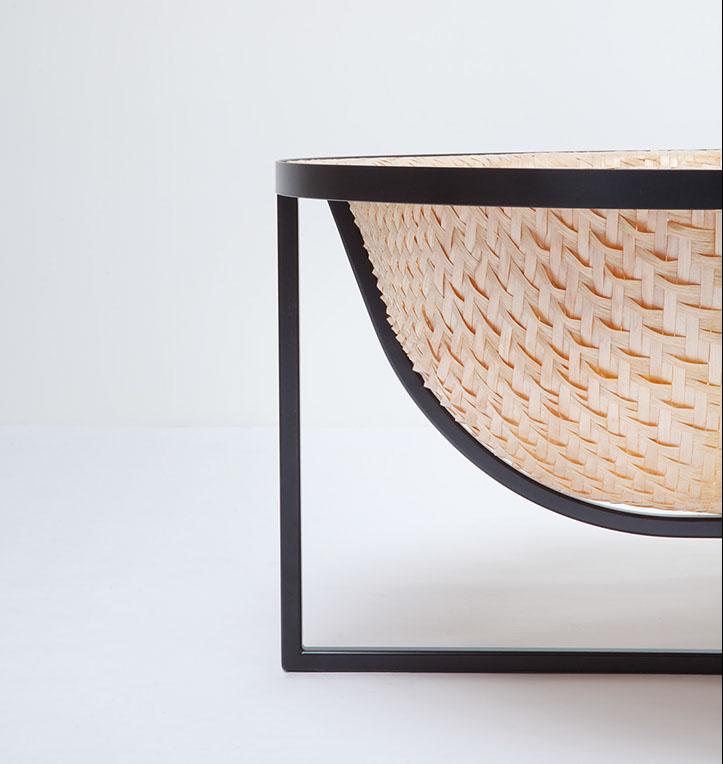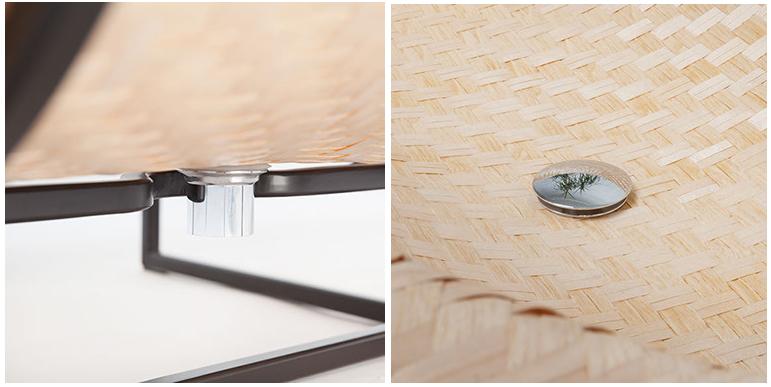 Israeli designer Tal Engel created this unique bathtub from woven bamboo veneer using a process inspired by traditional Vietnamese basket boat building techniques. These boats are made with interwoven bamboo and waterproofed with resin and coconut oil.
Engel says the concept for this project, titled Otaku, is based on the analogy between a basket boat on the ocean and the intimate setting of sitting in a bathtub. "We can simply imagine the bathtub as if it was a boat 'inside-out'," he says, "which literally means that the inside becomes the outside - the water is inside the boat whereas the structure is outside."
His Otaku bathtub sits in a wire frame made from thin metal profiles. That framework helped Engel solidify the aesthetic design for which he was aiming.
"In order to develop the right design for the bathtub it was necessary to formulate a DNA which would later become the visual identity of the product. One method to do so is building a narrative which derives its elements from the metaphoric world," Engel explains. "The bathtub resembled to me a cherry on the top. An ice tip of a mountain. A diamond on a ring. The bathtub exists as a spiritual essence which is connected to gravity by a logical construction."
To learn more about Engel projects, visit www.talengel.com.
Have something to say? Share your thoughts with us in the comments below.