Spooky carvings will haunt you
October 22, 2021 | 11:31 am CDT
If you like your wood carving to be hauntingly inventive then Ohio-based woodcarver Josh Carte is your man.

Carte started out carving with a chainsaw and then refined his work by going with smaller subjects and more delicate tools. Today his specialty is wood spirit carvings that take natural wood and add faces and personalities. He especially likes to take advantage of natural shapes in the wood.

"It has taken me several years to figure out how to carve faces that I find pleasing, as I am very particular. Maybe even a bit nutty," he says.

He spends a lot of time looking for unusual pieces of wood to use in his art.

"Venturing through the woods, searching for found- woods really tickles my soul," he says. "Nature has such beauty to offer if only our eyes will see it. Gathering Pine knots, walking sticks and searching for burls has become a favorite past time for me."

Some of the faces tend to the macabre, with ghoulish features, scary faces, and dangerous-looking teeth. He used a 9-inch high chunk of dogwood to make "Keeper," a skull-based carving with beady eyes, jutting teeth, and long tongue.

"I used several different tools to make this piece," he explains. "I began with a small chainsaw and worked my way down to a rotary bit that's as thin as a needle. I finished this carving with spray urethane and thinned, oil paint."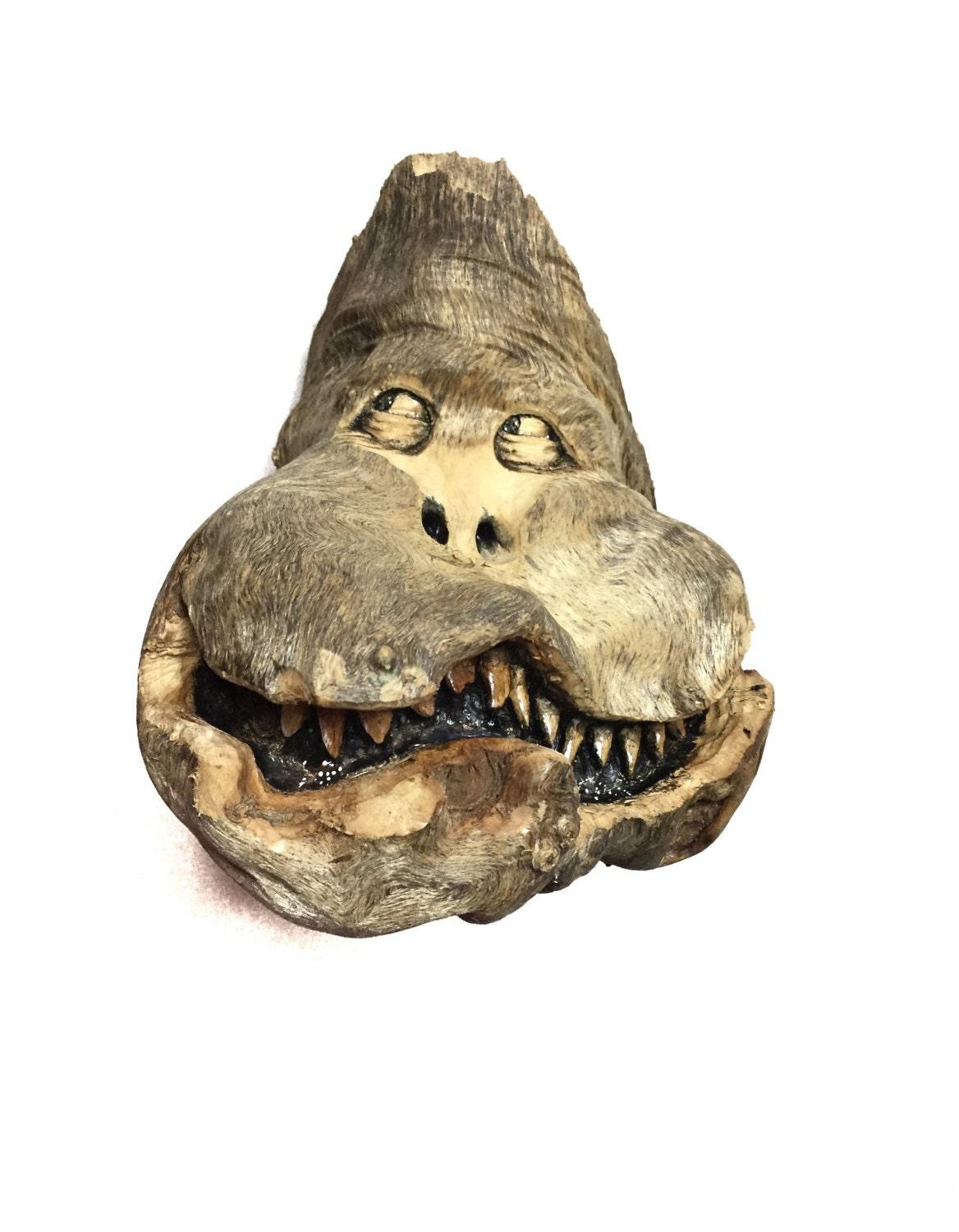 A bit more on the humorous side is "Monkey Business," a toothy ape made from a gnarly spruce nodule. The creature's pointy teeth are juxtaposed by his leering sidelong glancing eyes.

"This is a one-of-a-kind sculpture in a very unique piece of wood," Carte says. "There will never be another creature just like this one!"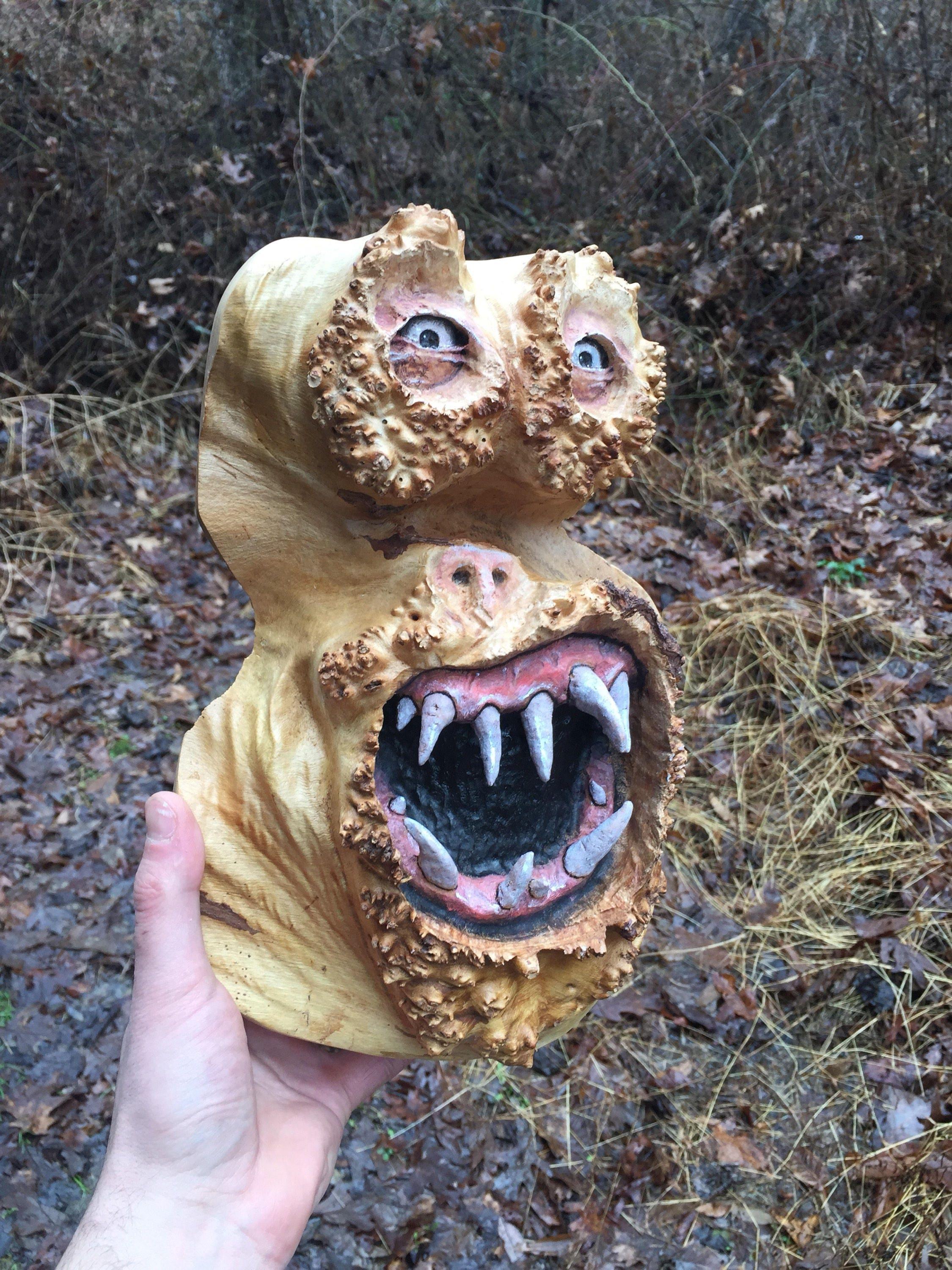 He transformed a piece of Big Leaf Maple Burl into "Igleador, a sharp-toothed, bulging eyed monster. It takes full advantage of the characteristics of the maple burl.

"This is a very unique wood, in that it has many pins and projections coming from it," Carte says. "I love the crustacean-like look of this wood."

You can see lots more of his creations in his Etsy store.
Have something to say? Share your thoughts with us in the comments below.