More mass-timber wooden buildings have been built in B.C. than in almost the entire U.S.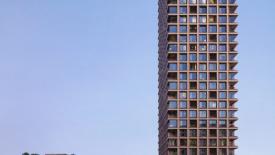 New California building codes allow for high-rise mass timber buildings.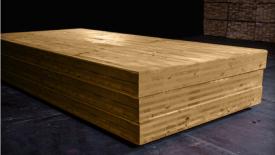 PHOENIX, Ill. -- Sterling Structural, a division of Sterling Site Access Solutions, LLC, announced its cross-laminated timber (CLT) product line, sold under the TerraLam trade name, has been certified to the PRG 320 – 2019 (PRG 320) performance standard by the International Code Council – Evaluation Service (ICC-ES).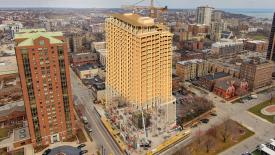 The results are in, and Milwaukee can now claim to be the home of the world's tallest timber building at 284 feet, which beats the current record holder in height by 4 feet.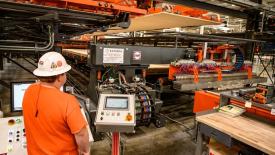 Mercer Mass Timber LLC., a subsidiary of the Vancouver, British Columbia-based Mercer International Inc., a global producer of market pulp and solid wood products with mills in Canada, Germany, and Australia, plans to invest $50 million over the next two years in capital projects at its Spokane Valley mass timber manufacturing facility.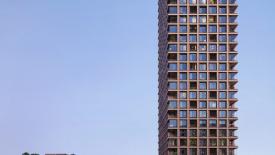 The Rocket&Tigerli will surpass the Ascent, when both constructions are completed.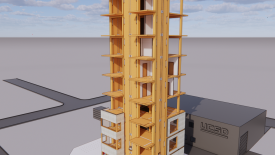 Can a multi-story, mass-timber building stand up to earthquakes and other natural disasters? This summer, researchers are preparing to launch a simulated earthquake to see how a 10-story mass-timber construction building withstand earthquake-like tremors.
Fastenal, the distributor of wide-ranging industrial and construction products, opened the doors to its new 97,600-square-foot corporate office.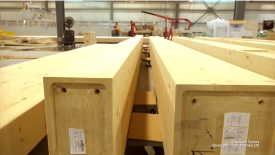 Mass Timber Construction is a sustainable way to build taller and larger buildings from wood. This video shows examples of careers in the mass timber industry which includes mass timber engineering, manufacturing and construction
LMN Architects used large-scale mass timber to construct the Lakeside Office building.Seattle, Washington –  The Lakeview Office Building in Kirkland, Washington in Kirkland, Wash., is the first large-scale mass timber o