CLT producer, Sterling Structural, attains certification for its TerraLam CLT
August 15, 2022 | 9:27 am CDT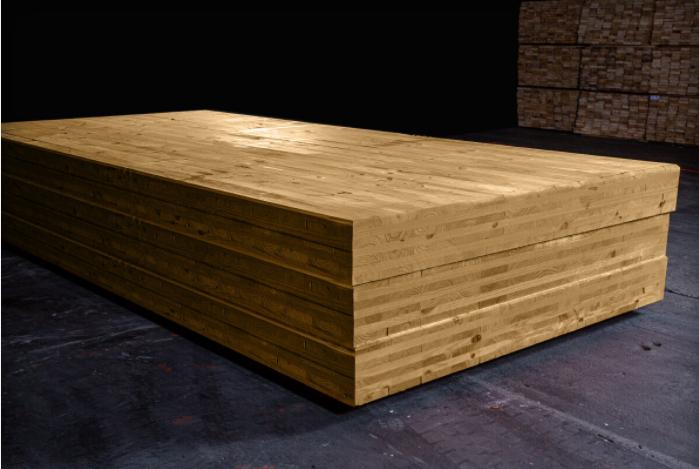 PHOENIX, Ill. -- Sterling Structural, a division of Sterling Site Access Solutions, LLC, announced its cross-laminated timber (CLT) product line, sold under the TerraLam trade name, has been certified to the PRG 320 – 2019 (PRG 320) performance standard by the International Code Council – Evaluation Service (ICC-ES).
PRG 320 certification is referenced in the International Building Code (IBC) and is required in North America for CLT panels used in structural applications. Sterling, said CEO Carter Sterling, is now poised to supply TerraLam to the burgeoning mass timber construction market.
Sterling's enters the structural CLT market with a 700,000 cubic meter annual production capacity. At full capacity, Sterling can supply over 54 million square feet of floors and roofs to the commercial construction industry.
"We're really pleased to be able to add our weight to the significant role mass timber will play in expanding the accessibility of sustainable construction," said Sterling.
Each cubic meter of wood used in construction represents one ton of sequestered carbon that will be stored away in buildings while trees planted to replace those harvested continue to sequester atmospheric carbon as they grow. Sterling is now ready to contribute an additional 700,000 cubic meters of production to that effort each year, using material grown and manufactured in the U.S.
Have something to say? Share your thoughts with us in the comments below.