Textured, two-tone master closet with plenty of hanging space
April 6, 2022 | 3:11 pm CDT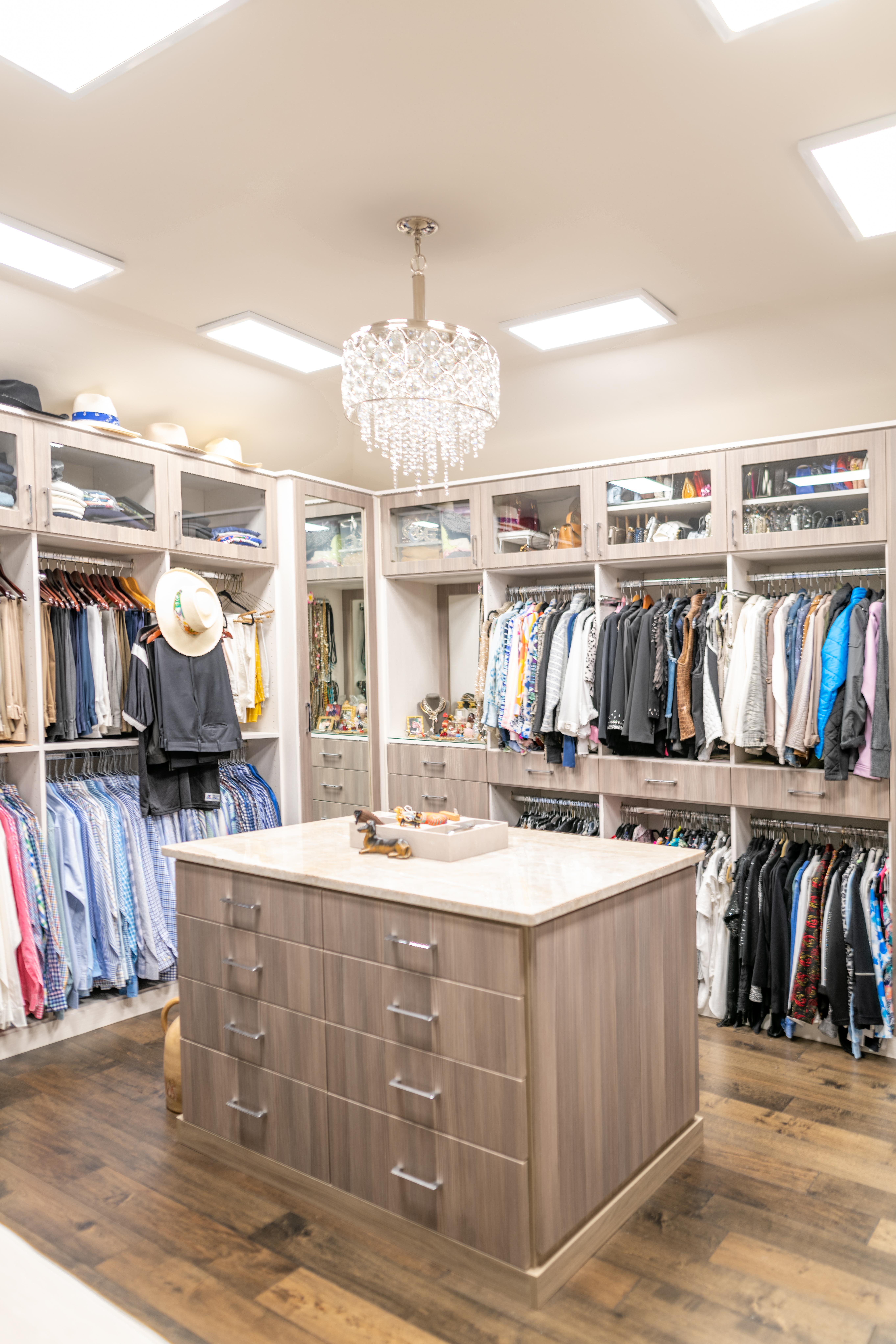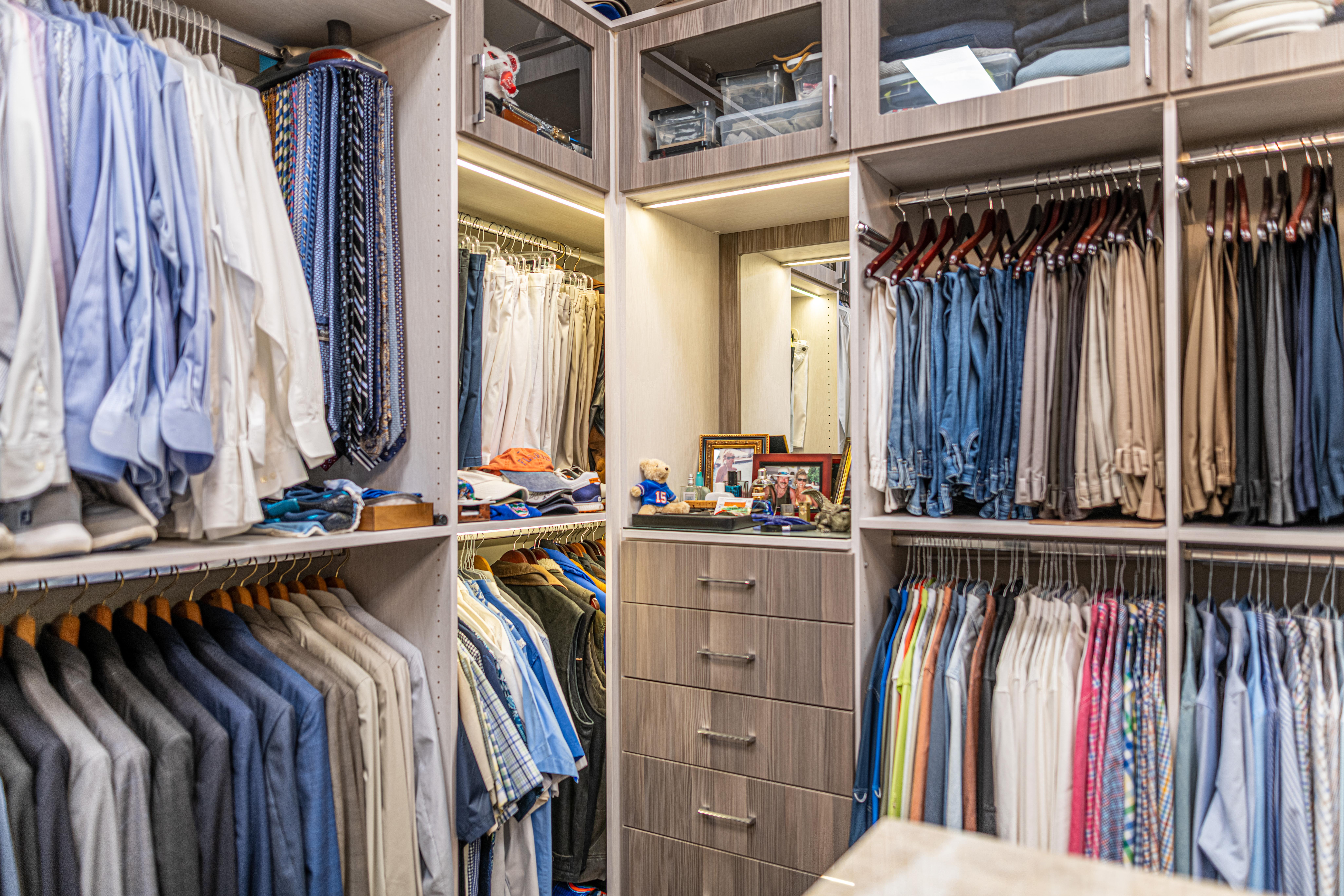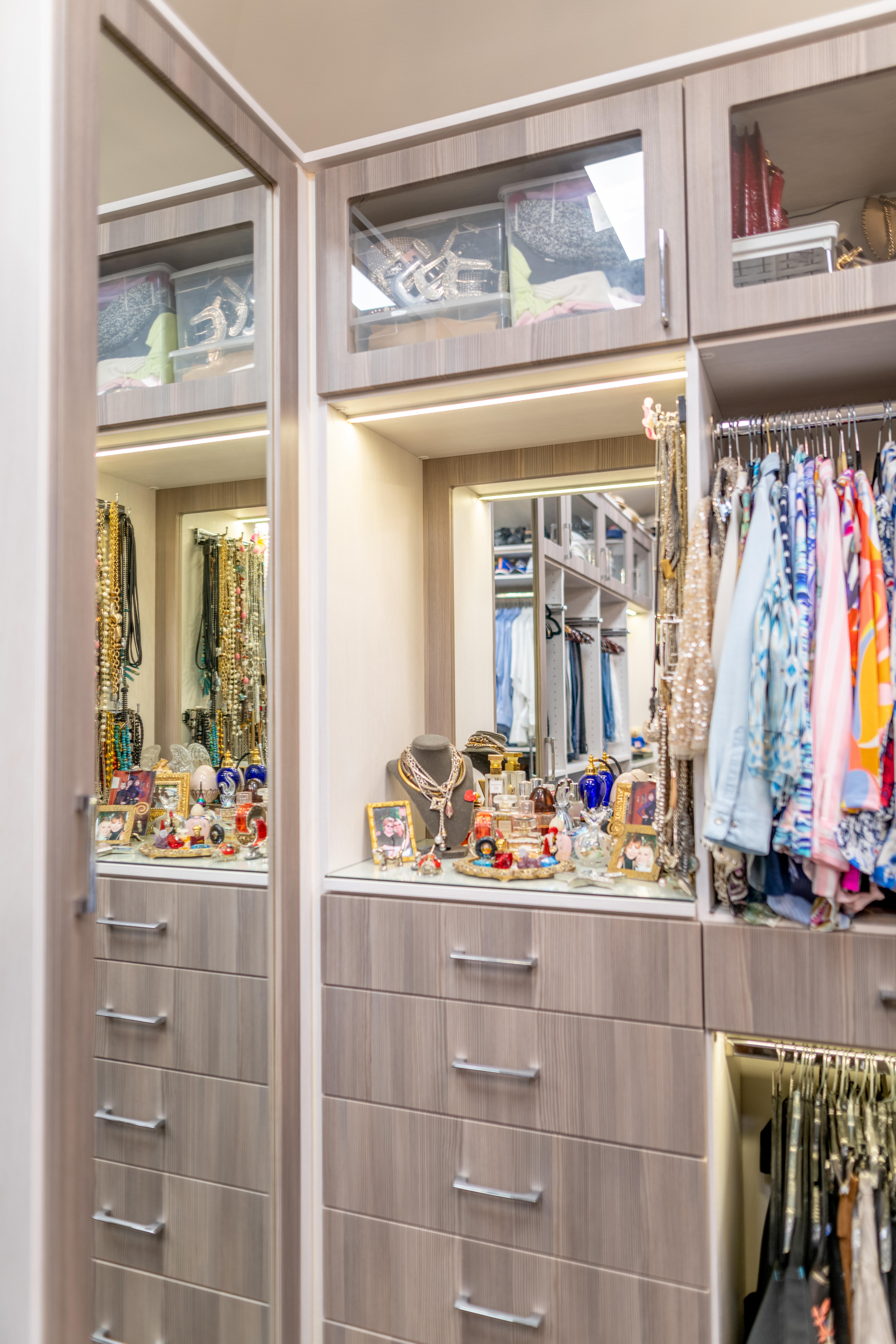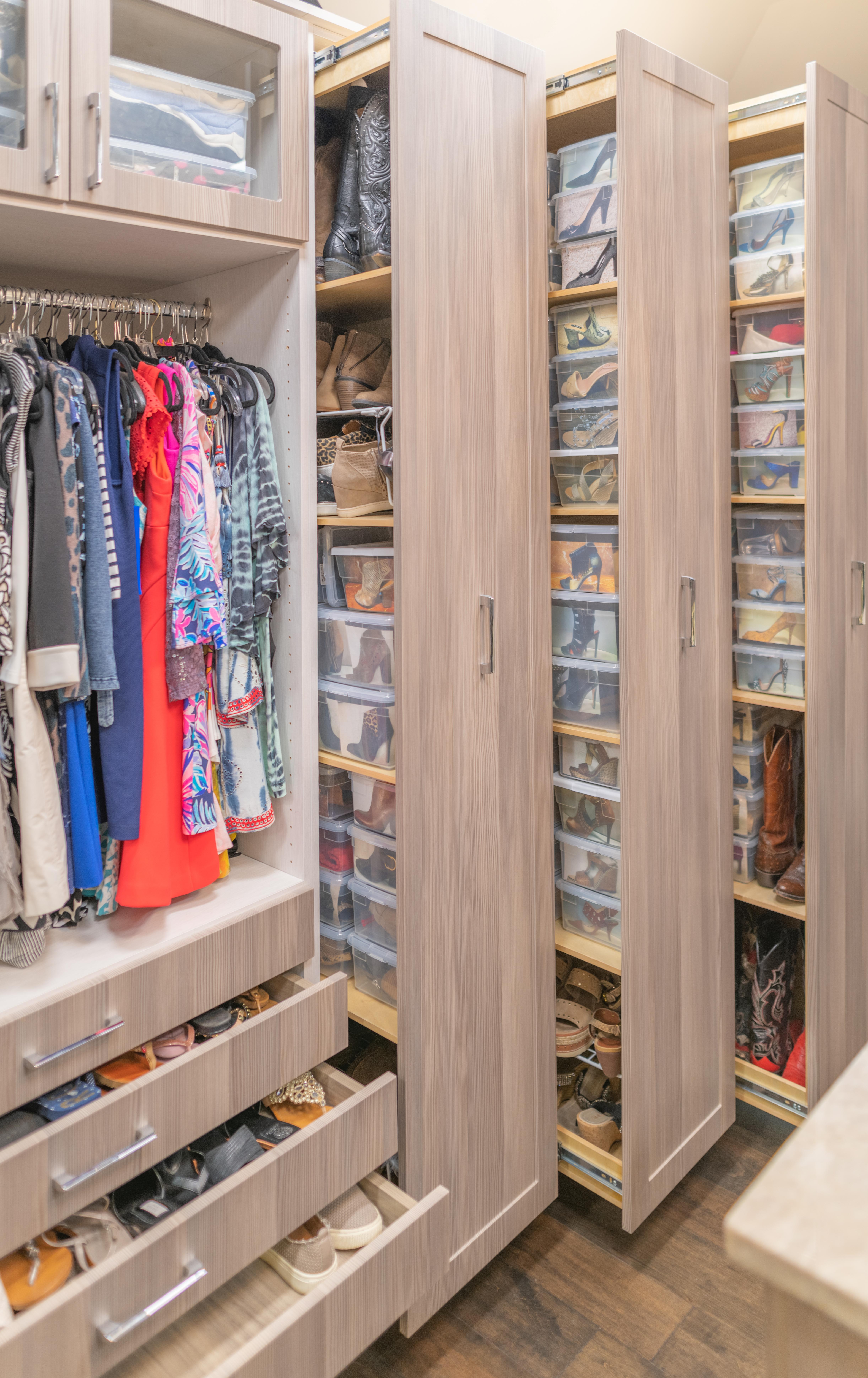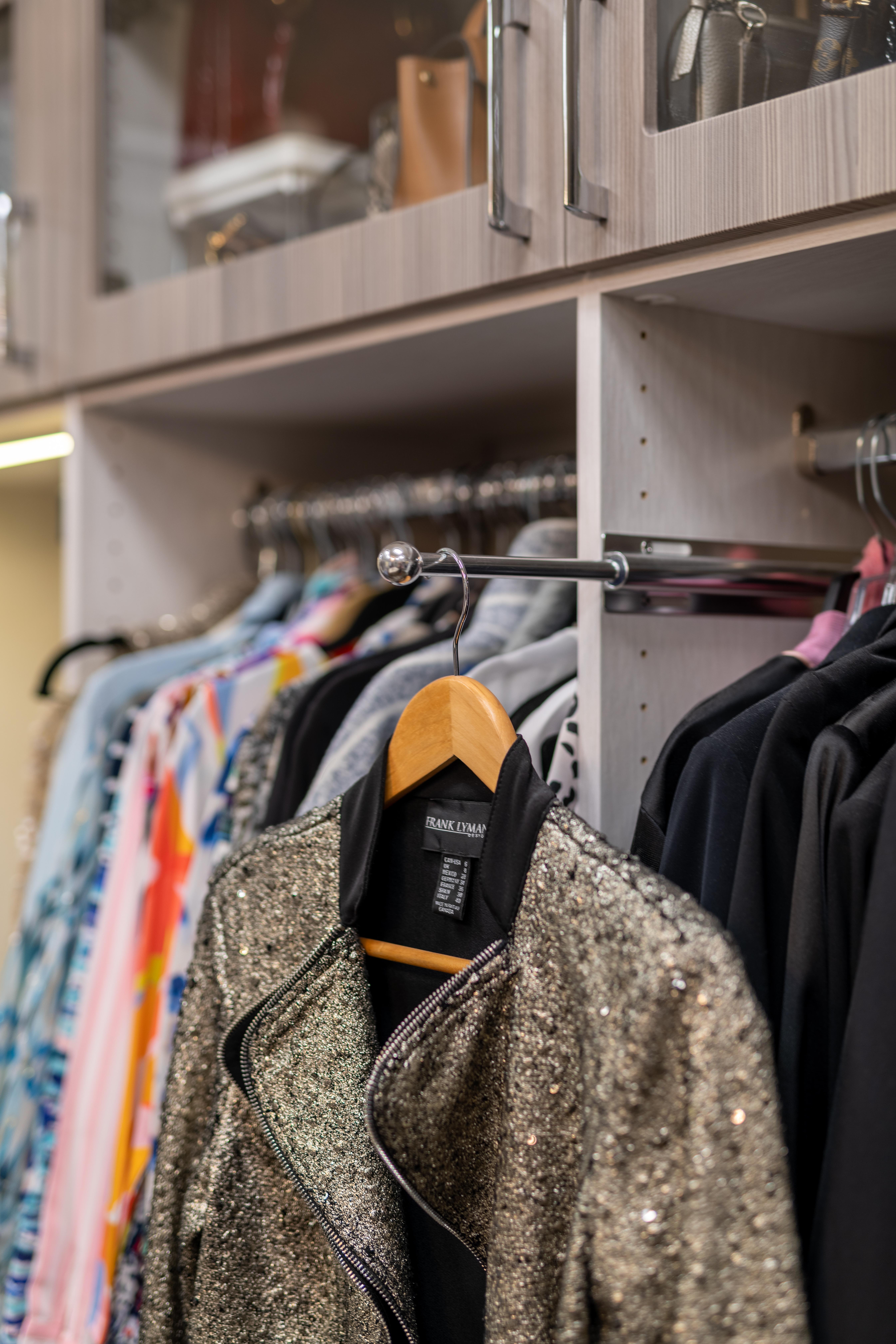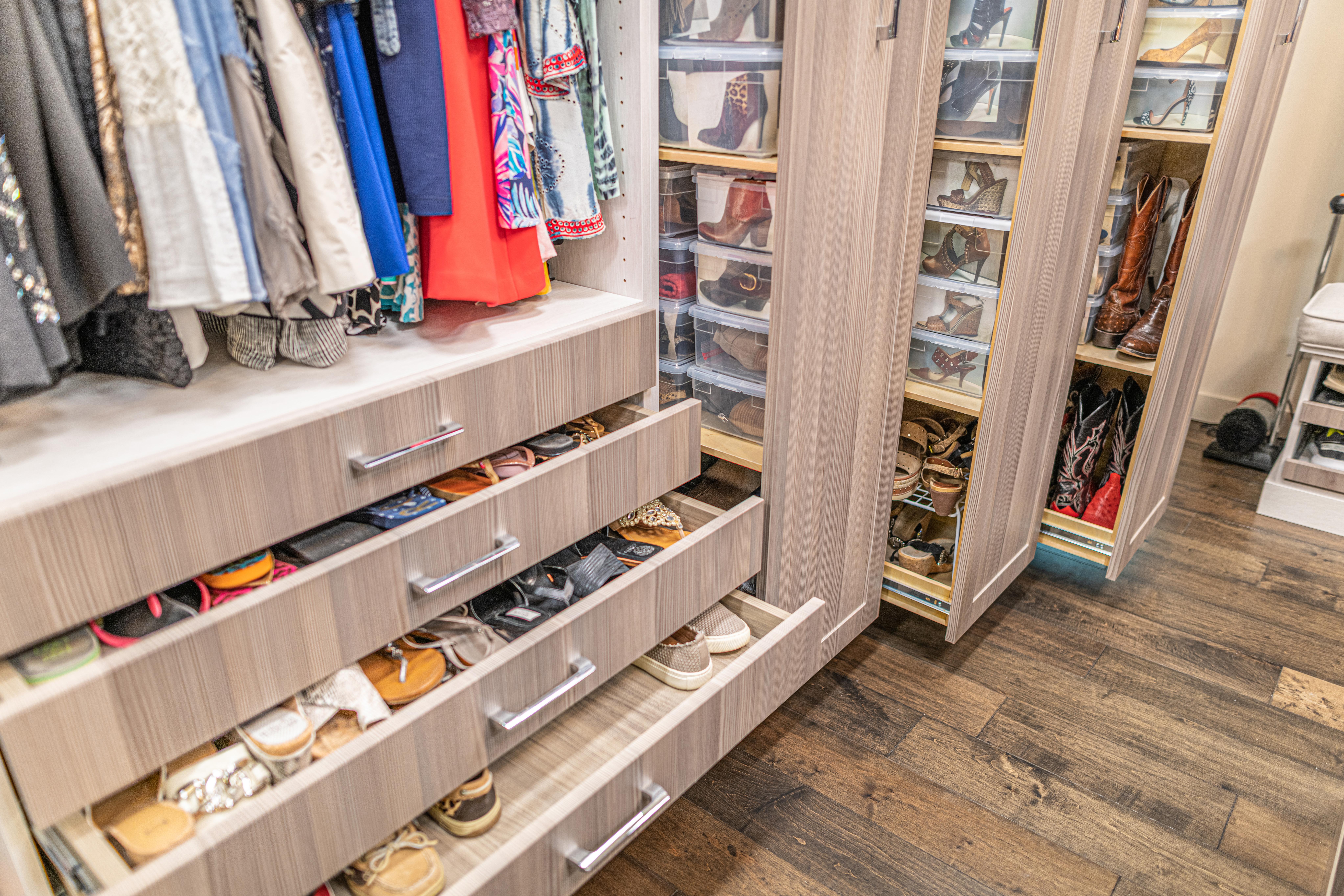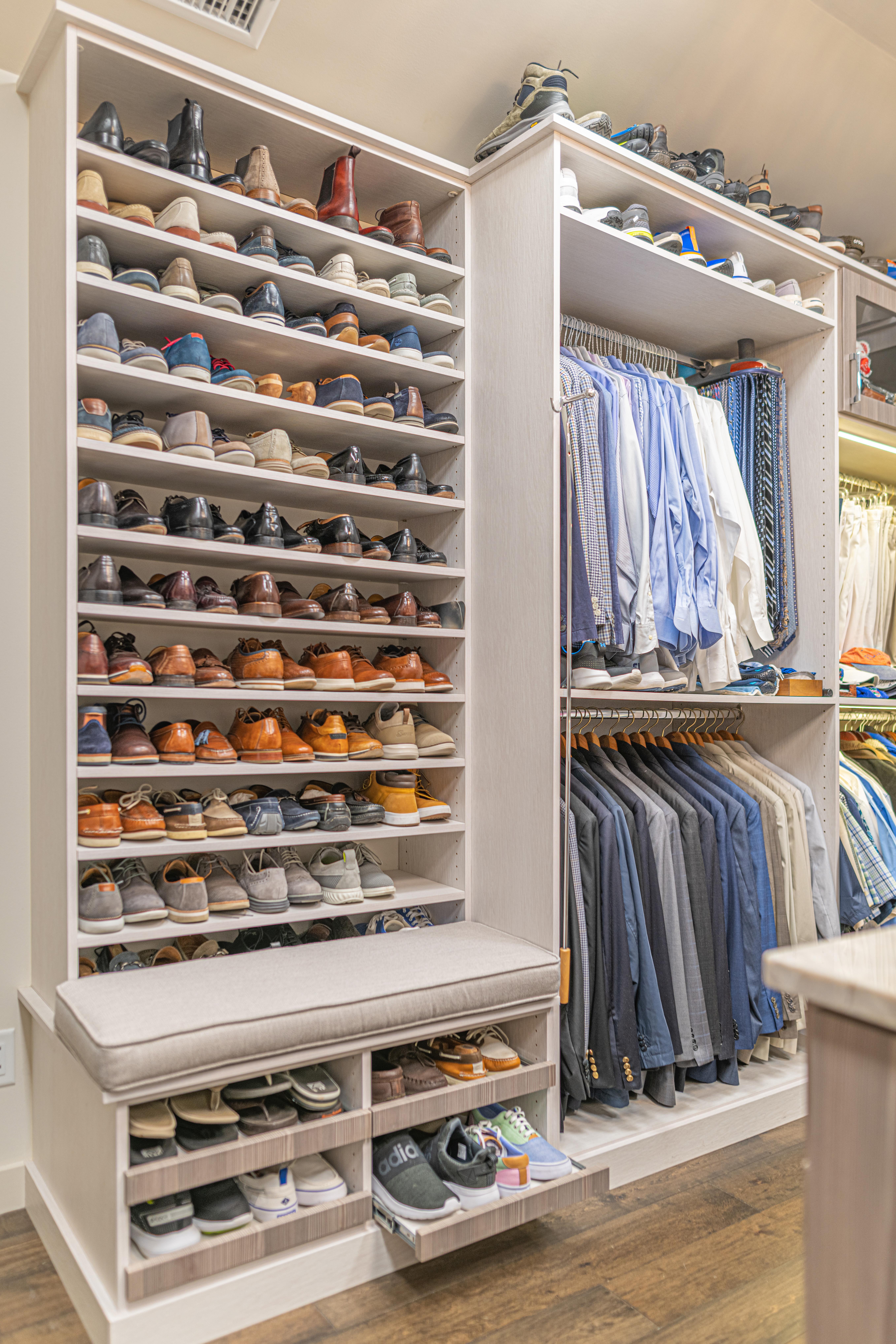 2022 Top Shelf Design Awards
Designer: Hilary Pavia, Closet Concepts HTX
Category: Closet: Laminate Over 18 linear ft.
Project Title: All Squared Away - Master Closet
Project Description: 
This textured, two-tone master closet is was designed to maximize. This is a shared his and hers master closeted with limited linear space. The homeowner's main needs were drawer storage and shoe storage but they also needed a healthy amount of hanging storage. In order to get them everything, we maximized the system depth and created pullout shoe units; pullouts that allowed for double rows of shoes under a bench; a center island with a stone top and four banks of drawers; a bank of drawers with a mirror and light to create a vanity area, as well as, drawers between the upper and lower hang to max out how many drawers we could get them with it being the largest need they had. The top of the system is enclosed by glass doors to keep the storage dust free and to give the system a finished look. 
Project Construction: 
We used textured material in the color "Coconut" from Dixie Ply for the main system and textured shaker fronts and frames in the color "Naples" from Brushy Creek. The hardware is done is satin nickel. We made custom-framed mirrored above the two main drawer stack units to match the fronts and finished it with ribbon lighting. To maximize the space all the corners are used all the way to the wall using blind corner hinges for the corner doors and lighting for the hanging that runs into the back corners to make it easier to see. The upper glass doors are done in clear glass and the system is finished with a flat shelf top crown to all for some extra storage due to sloped ceilings and base molding to finish the system and pull everything together.
Materials Used: 
Textured TFL from Dixie Ply "Coconut" (Alvic Syncron Collection) = Main System Textured Thermo from Brushy Creek "Naples" = Fronts and Frames Handles and Pulls from Top Knobs  Granite stone counter is from a local Houston dealer  
Equipment Used: 
The original design was done using LiveStorage  System was cut on our CNC from CNC Factory and edgbanded using our CNC Factory edgebander 
Have something to say? Share your thoughts with us in the comments below.