Stylish and functional Corvette garage
April 8, 2022 | 1:49 pm CDT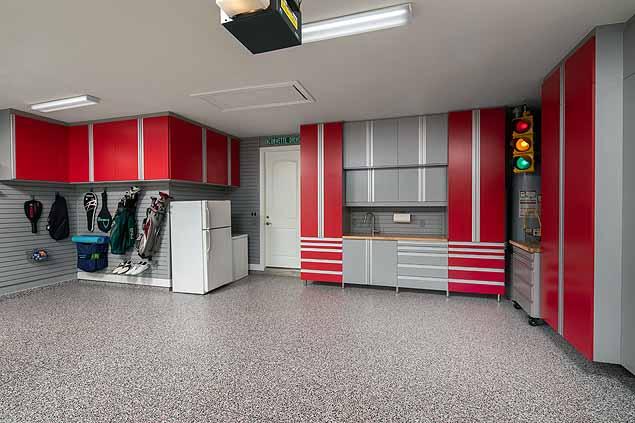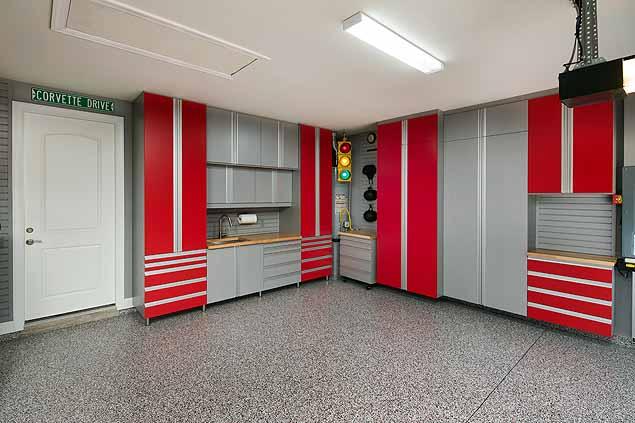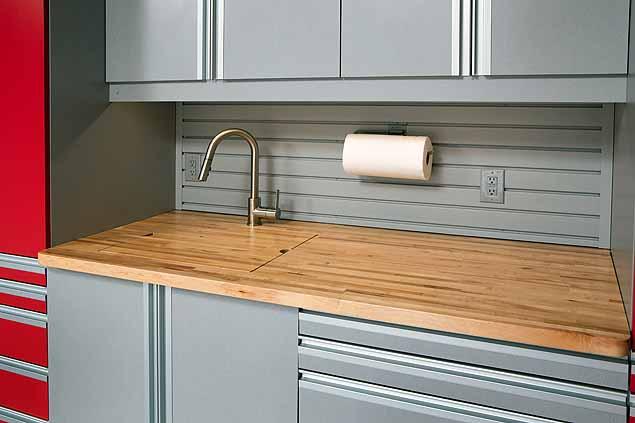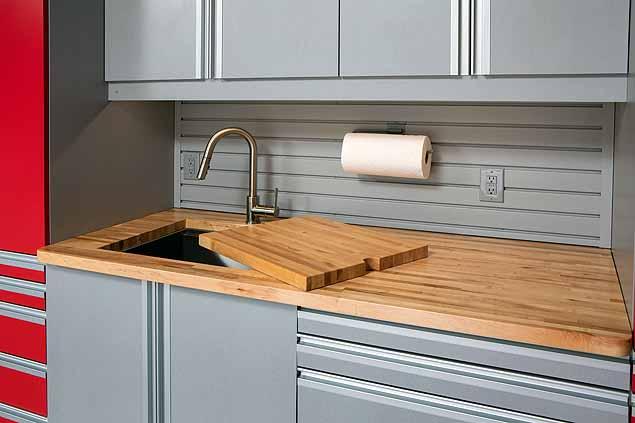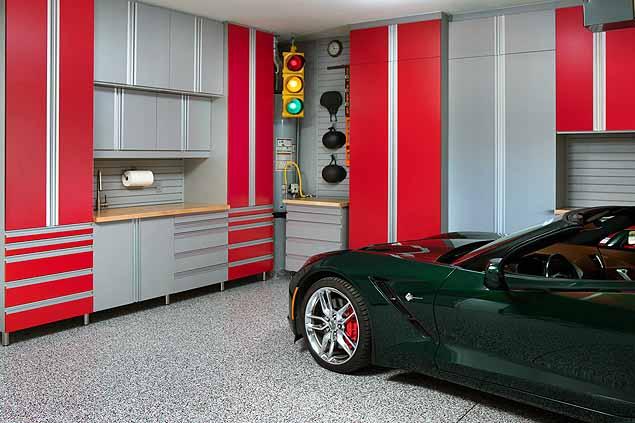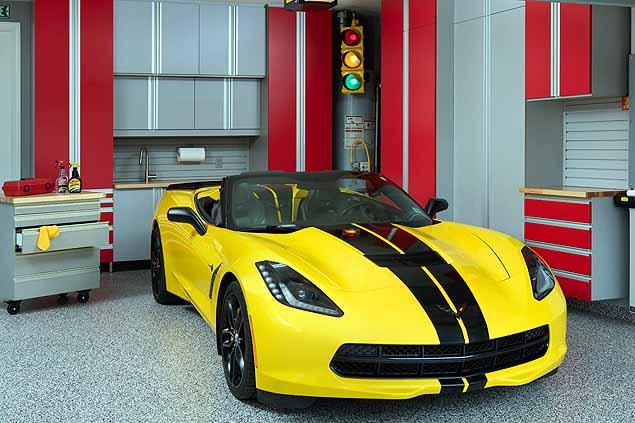 2022 Top Shelf Design Awards
Designer: Encore Garage SWFL Design Team
Project Title: Corvette Drive
Project Description: 
Install custom cabinetry, slatwall, and an epoxy floor coating to create a stylish and functional home for the client's Corvettes.
Project Construction: 
The client's request was for every usable wall space in their 2 1/2 car garage to be converted into truly functional storage, with either cabinetry or slatwall that would also serve as the perfect backdrop for their two beautiful cars. The colors selected included Silver for the boxes and slatwall with a combination of Red and Silver for the doors and drawer fronts.  On the primary back wall, we created side "support towers" with tall units stacked over traditional base drawer boxes. This combination allowed our team to install two additional levels of upper cabinets, above the workbench and sink, including full depth cabinets across the top - despite the existing metal stud wall. To maximize the flexibility of the counter space, we installed an undermount sink and asked our countertop partner to custom cut the Maple Block Counter.  
The removable sink insert allows for full-width functionality of the work surface when the sink isn't being used. The area features LED task lighting with a switch installed in the matching valance. On the left side of the garage, we installed a row of 5 upper cabinets following the line of the walls. The inside corner is a simple blind cabinet, while the outside corner includes an applied end panel, simulating a door for a seamless appearance. The space below was wrapped in slatwall, providing ample storage for their sports and athletic equipment as well as a refrigerator and standalone freezer.  
On the right, we utilized 2 tall cabinets with stacked uppers for additional storage. For additional workspace, we also included a substantial drawer bank, butcher block top, and an oversized upper cabinet. To preserve access to the existing water heater, we designed a matching rolling storage cart that serves as a mobile cleaning station for the cars.  The entire unit can be tucked away into the open space when not in use.  To ensure a seamless appearance, matching applied panels were installed underneath all upper cabinets, and matching silver trim was scribed to the ceiling from atop each cabinet.  Finally, a custom blend of red, black, gray, and white flakes was applied, ensuring the epoxy floor complements all other design selections.
Materials Used: 
Garage grade cabinetry is all melamine in a combination of silver and red.   The cabinet handles are full edge cap aluminum.  Under-cabinet lighting is LED from Hafele.  Slatwall panels are HandiWALL Gray.  Countertops are custom maple butcher blocks, handcrafted by a local partner.  The epoxy floor includes a base and topcoat from Polymer FX and a custom flake blend from Torginol. 
Equipment Used: 
The project was designed in Live Storage.
Have something to say? Share your thoughts with us in the comments below.