A Minimalist Bent Wood Storage Nook, Lamp, Chair
March 13, 2015 | 1:23 pm CDT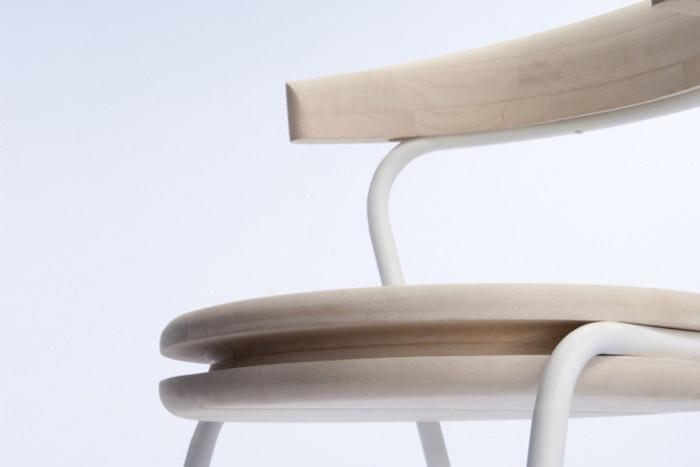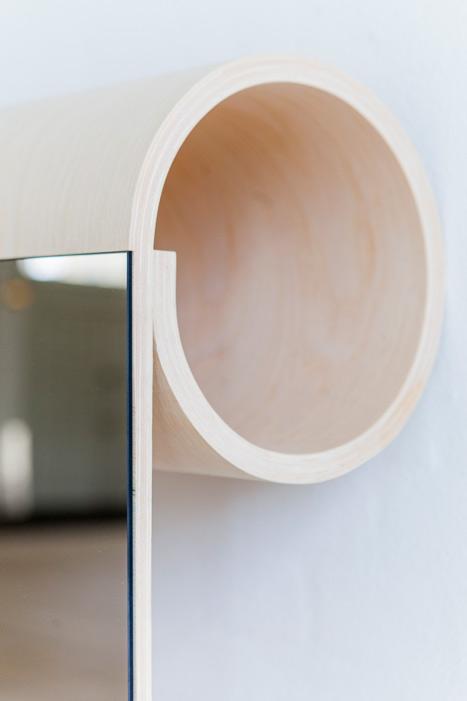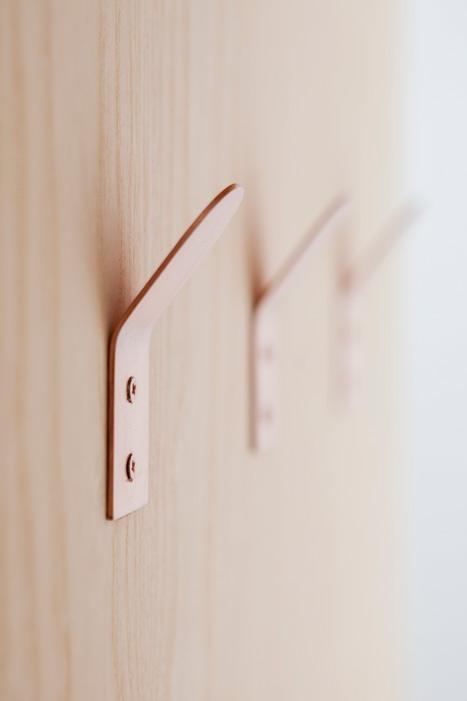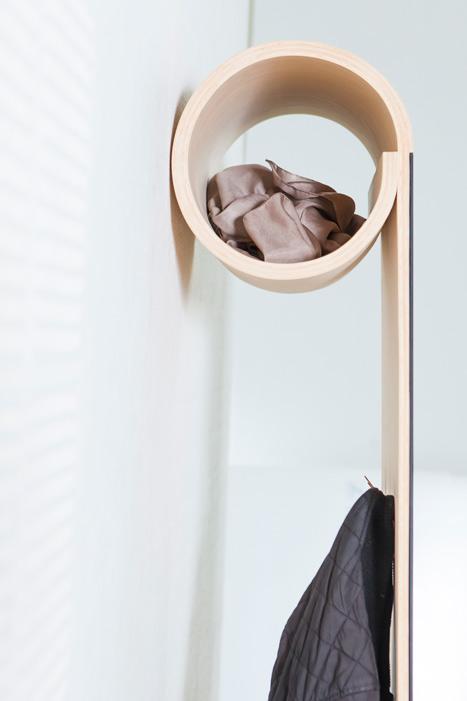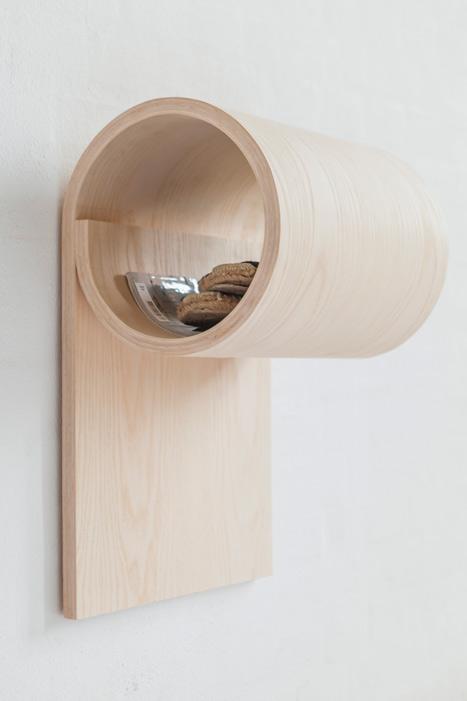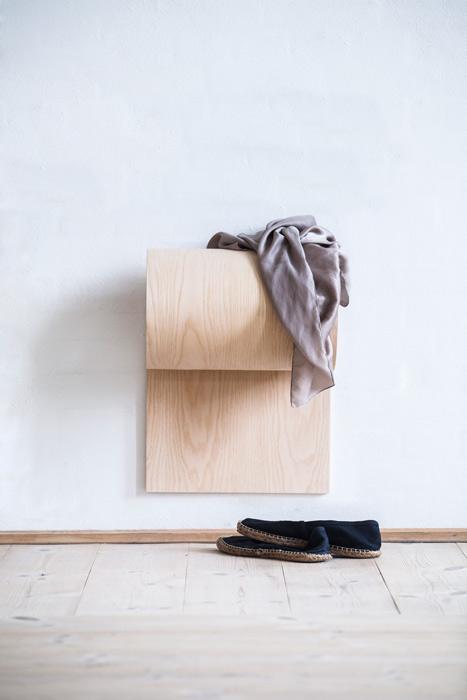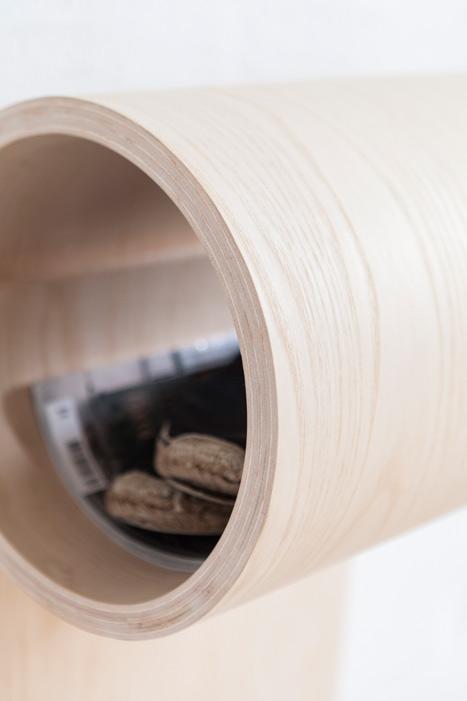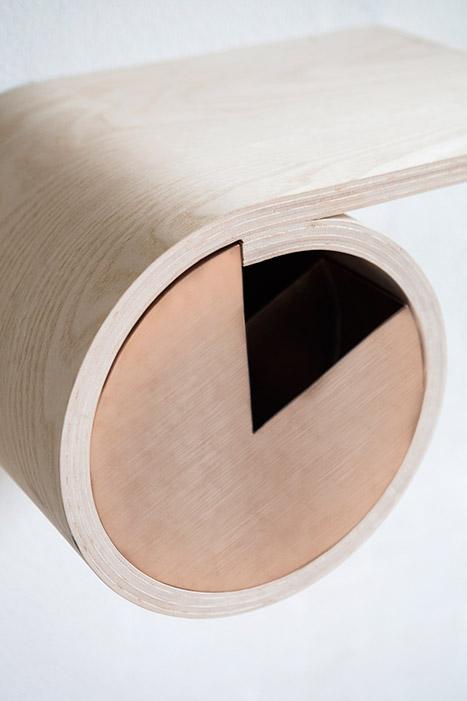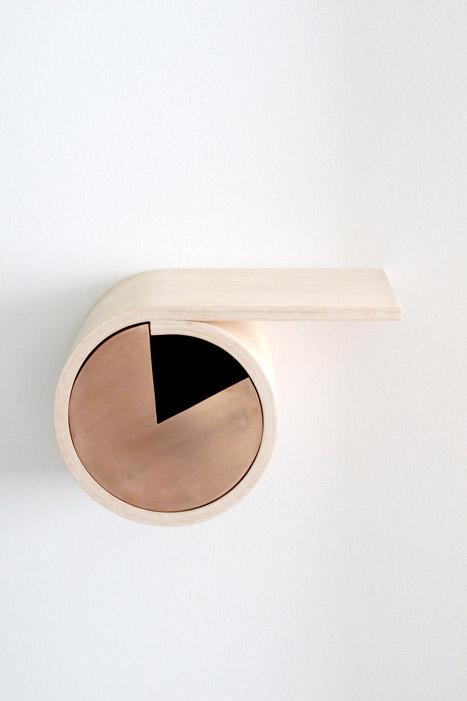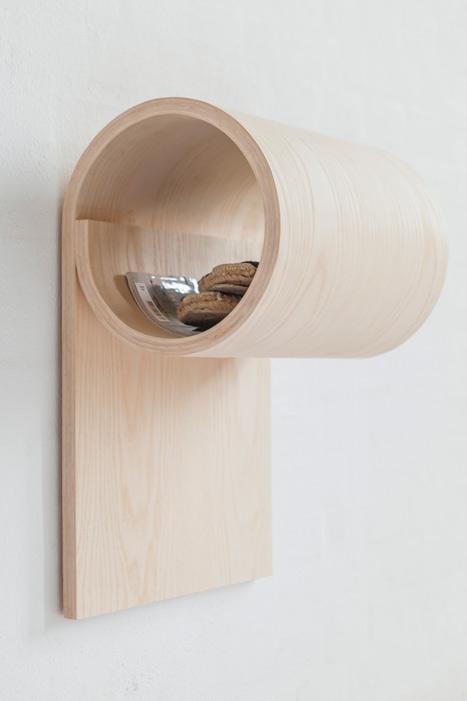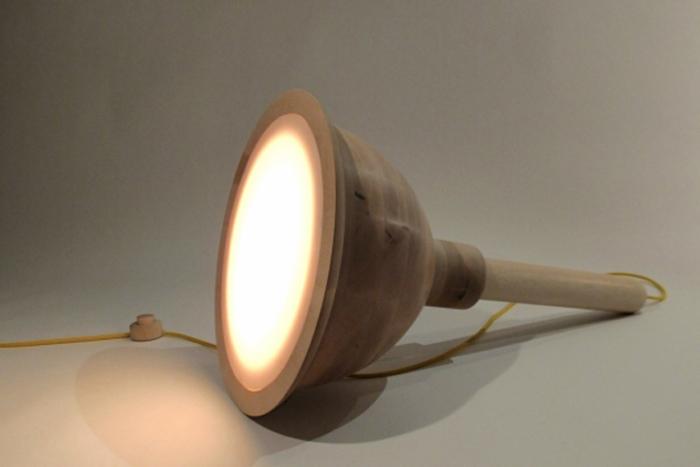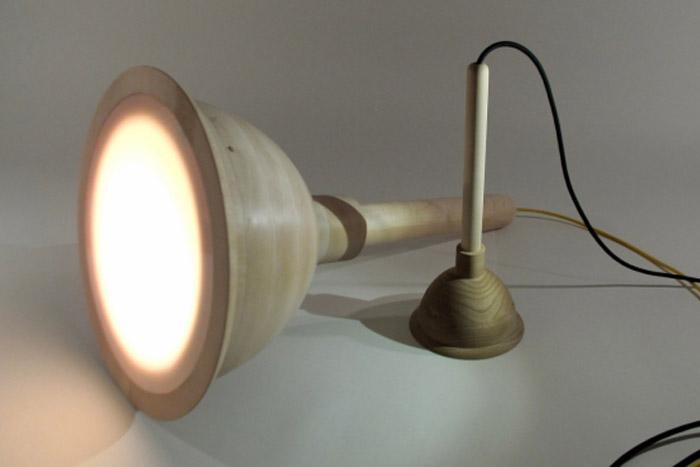 To cut clutter artfully, Johanna Paulsson created the Sma Thing, a bent wood minimalist shelf that is both art object and functional. Adaptations include a mirrored version and one with hooks. An experimental chair design is also intriguing.
Hus15 design studio was founded by Paulsson, with a master degree in product and interior design from The Royal Danish Academy of Fine Arts, School of Design, and Robert Nilsson, on of the top chef's in the Nordic region.
 The studio is based in Ängelholm southern Sweden.
"Our main work is within product, spatial design and styling, but we also work with concept development, preopening planning and management solutions within the hospitality business," says Paulsson.
The Sma Thing is a clean-design approach to a compact storage system.
"Our need for storage is personal and constantly changing.," says Paulsson. "Today we often live in small spaces, have many things and live a hectic life. 
My desire is to ease the temporary storage of small things that occurs in everyday life.
This is my contribution, a sculptural and a convenient storage solution ready to fulfill your needs."
"Small things do make a difference".
Have something to say? Share your thoughts with us in the comments below.