Inspired Closets at The Mart Chicago
August 30, 2023 | 11:55 am CDT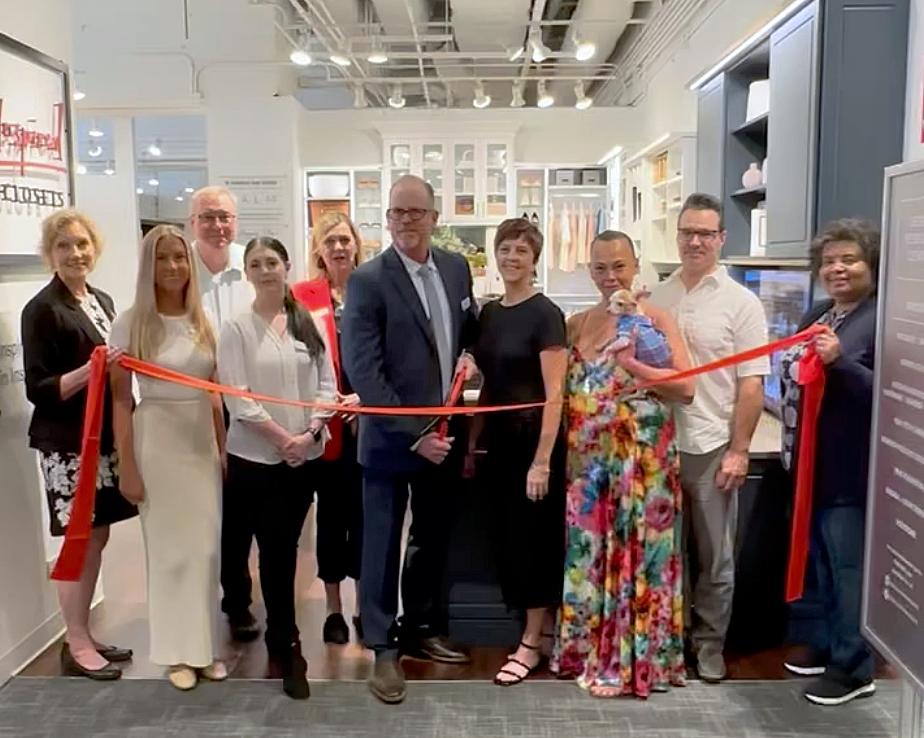 CHICAGO - Inspired Closets Chicago unveiled its new showroom in The Mart, one of Chicago's iconic landmarks, during a grand opening celebration on August 19. Located in the heart of downtown and on the Chicago River, The Mart has a storied history as a hub for design and commerce. Formerly known as the Merchandise Mart, it spans over 4 million square feet and has been an instrumental part of the city's business landscape for decades. The addition of Inspired Closets' showroom adds a fresh layer of design inspiration and home organization solutions to The Mart's already impressive lineup.
Inspired Closets, a brand of The Stow Company, was officially launched in 2017, with industry veteran Mike Carson opening the inaugural showroom in Oak Brook, Illinois. The new location in The Mart marks the company's second showroom and Carson's return to the design center (his previous company had a showroom there). And it allows customers to experience firsthand the seamless fusion of functionality and aesthetics the company is known for.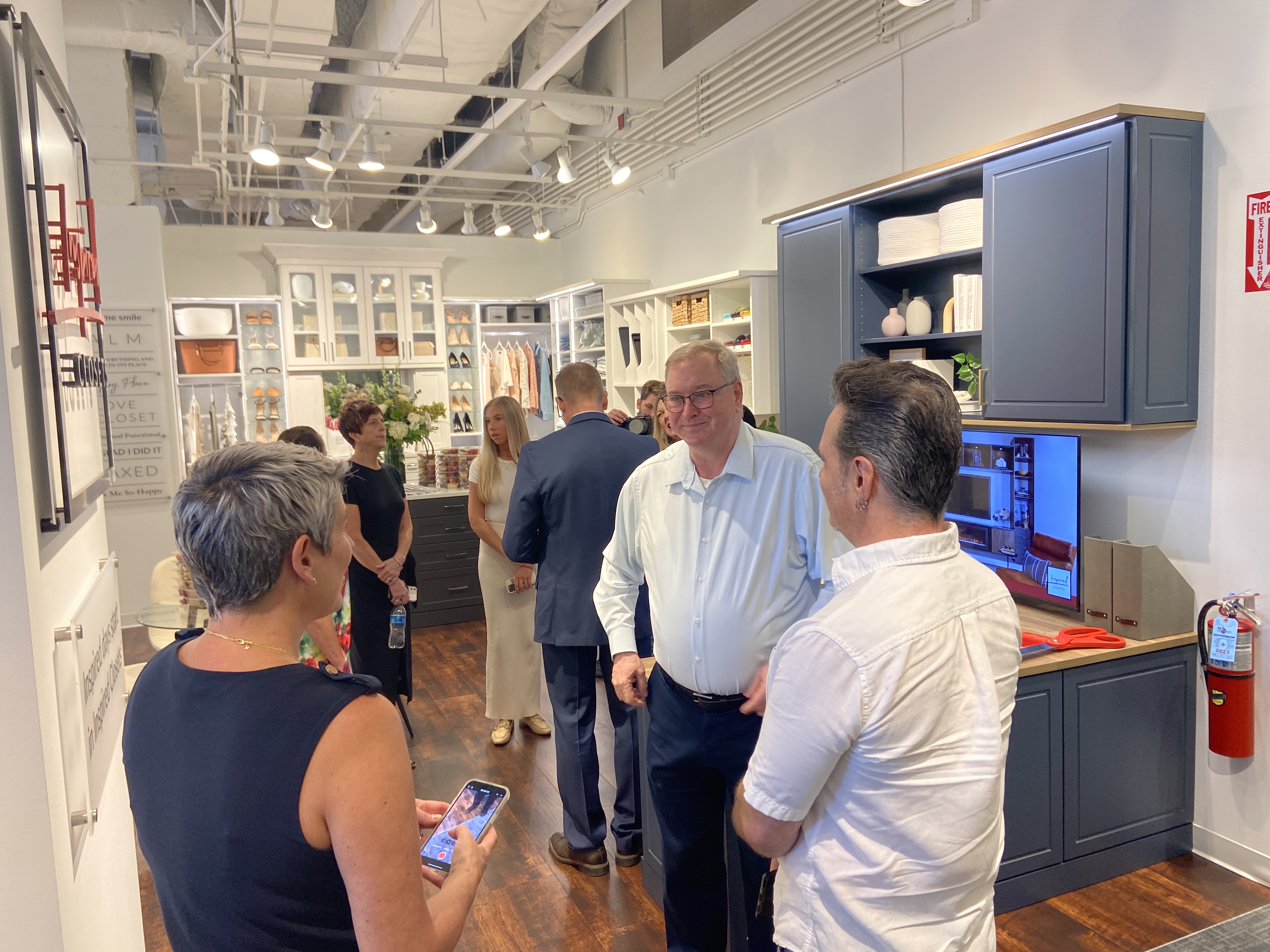 Located in the Design Resource Center of The Mart, Inspired Closets Chicago shares showroom space with several other companies, including New Style Cabinets, Katonah Architectural Hardware, Sherwin-Williams Color Studio, True Residential, Vadara + UGM Surfaces, Vicostone and The Gallery.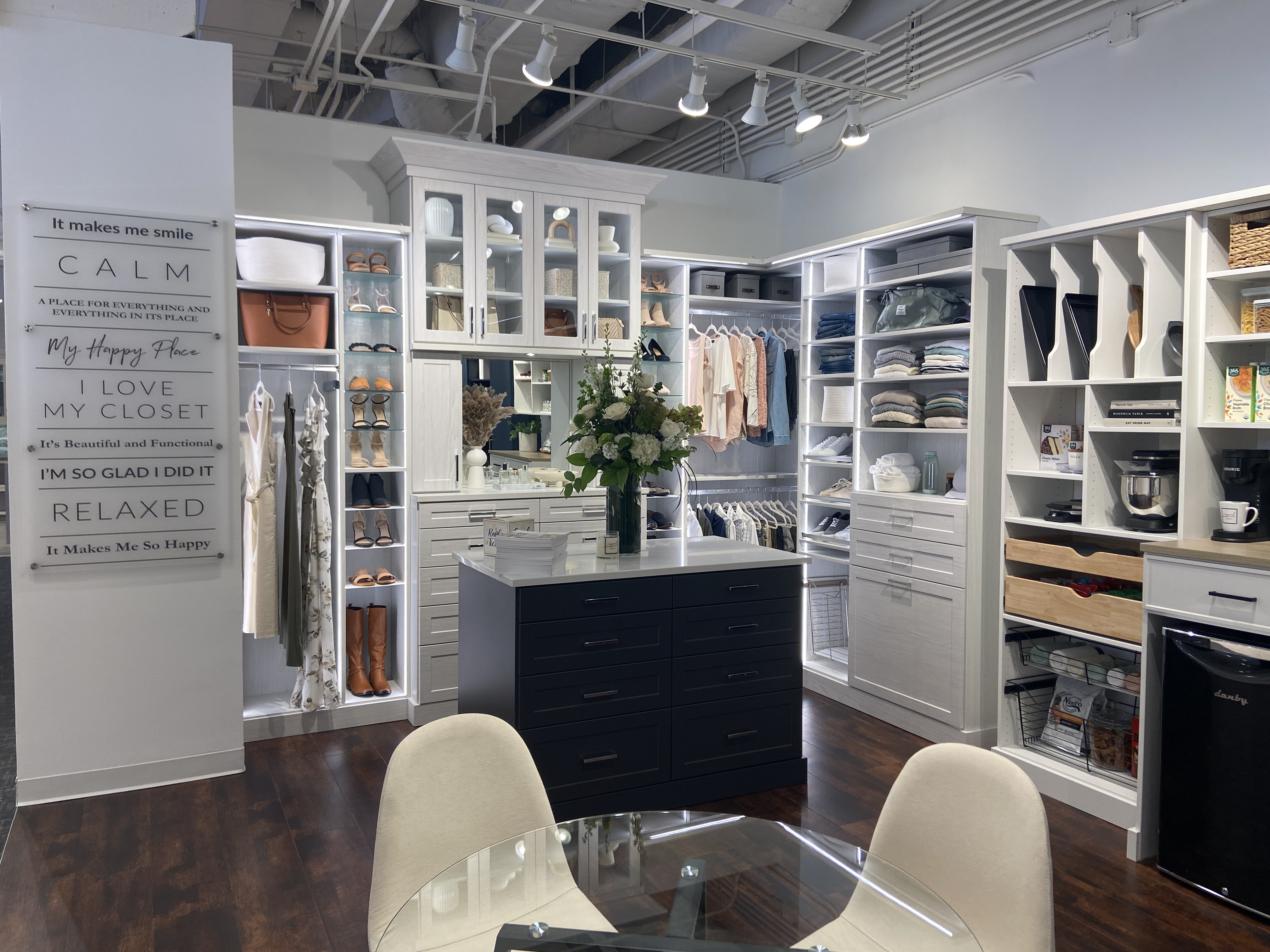 Several carefully selected vignettes fill Inspired Closets Chicago's section of the center, showcasing diverse design options from a custom walk-in closet with an island to a pantry and home office solutions. 
Source of inspiration
The Inspired Closets Chicago showroom opening in The Mart marks a new chapter for the company and Chicago's design landscape. Innovative storage solutions become increasingly significant as urban living spaces evolve and adapt. 
The Mart is also renovating and expanding its focus by introducing innovative wellness and work initiatives designed to enhance the experience of its tenants and visitors. Focusing on holistic well-being and fostering a productive environment, The Mart seeks to develop integrated work and lifestyle spaces.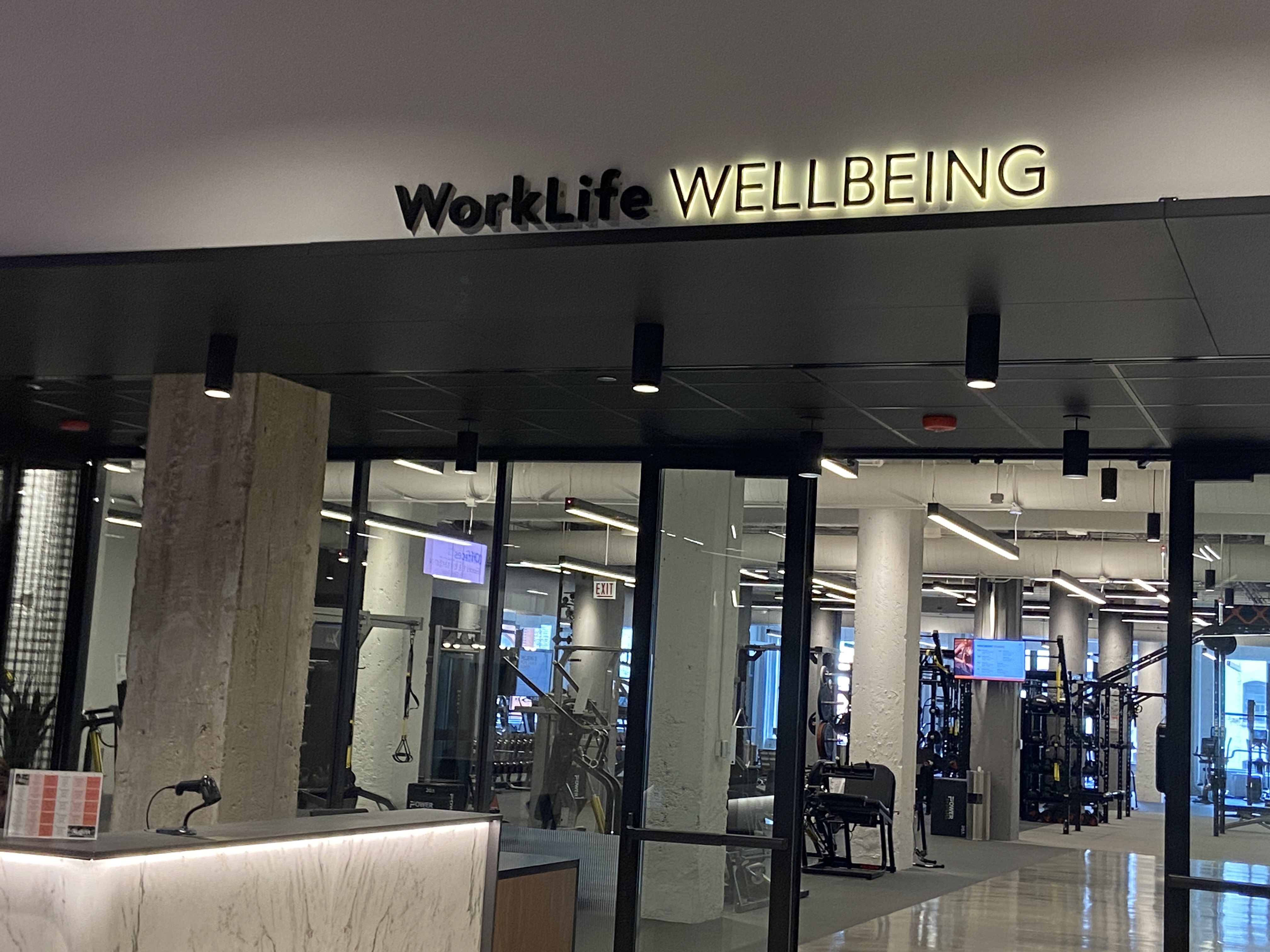 Recognizing the importance of holistic well-being, The Mart has transformed itself into a wellness oasis, integrating various elements that promote physical, mental, and emotional health. One feature is the rejuvenating wellness center, a dedicated space that offers yoga and meditation classes, fitness sessions, and wellness workshops. This center provides an escape from the hustle and bustle and encourages a balanced lifestyle supporting work and personal well-being.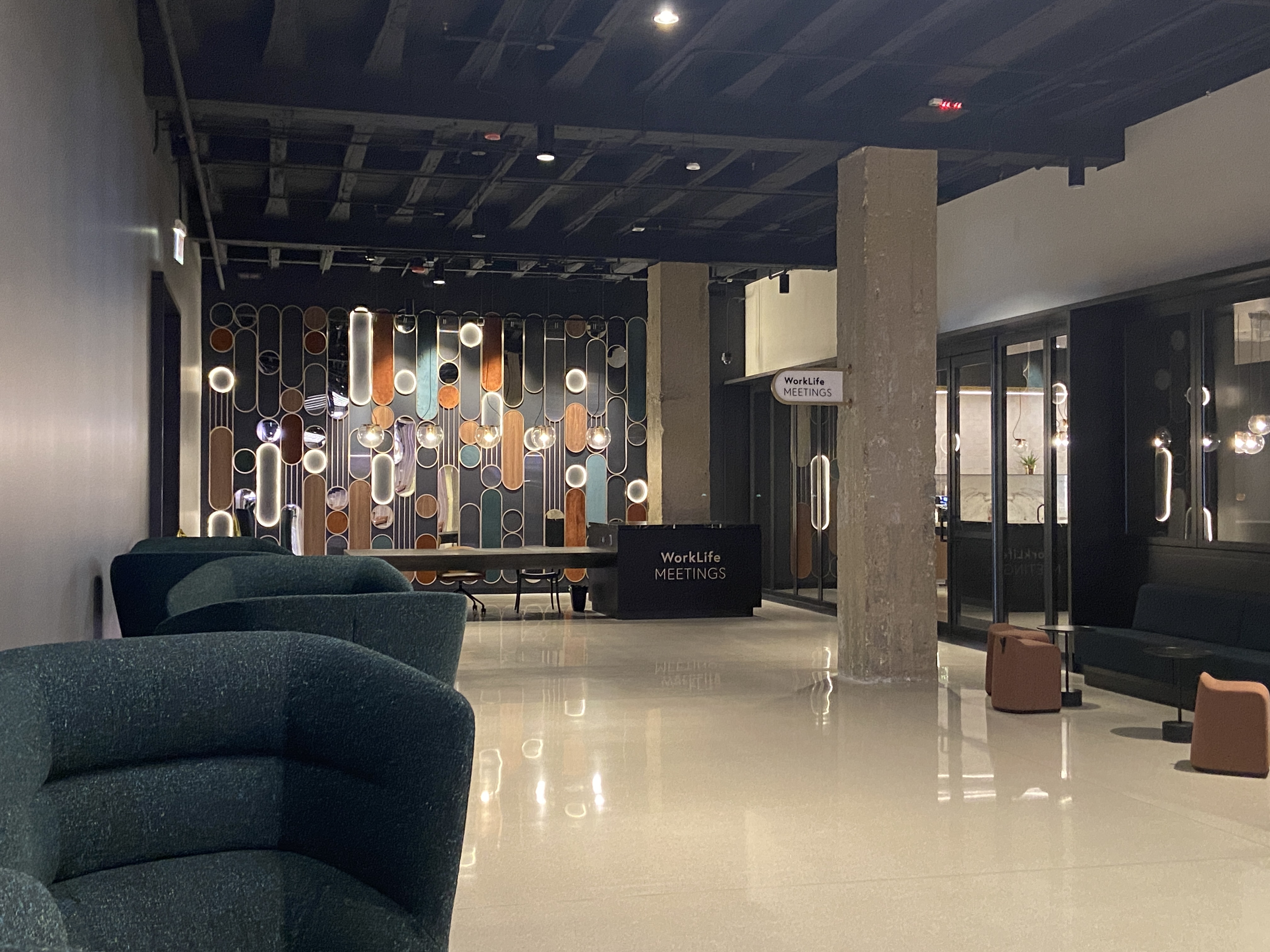 Because the traditional 9-to-5 work model is evolving, with an increasing emphasis on flexibility and remote work, The Mart has introduced co-working spaces that cater to various work preferences. These workspaces are equipped with modern amenities, technology, and ergonomic furniture, creating an environment that nurtures creativity, collaboration, and productivity. The Mart also has implemented a hybrid work model allowing tenants to transition between in-person and remote work. 
As The Mart continues to evolve, innovate, and reimagine how we approach our work and lives, it remains an attractive space for design companies like Inspired Closets Chicago to host a showroom. 
For more information, visit inspiredclosets.com/locations/Chicago.
 
Have something to say? Share your thoughts with us in the comments below.