The Container Store scores historic financial results
May 18, 2022 | 11:48 am CDT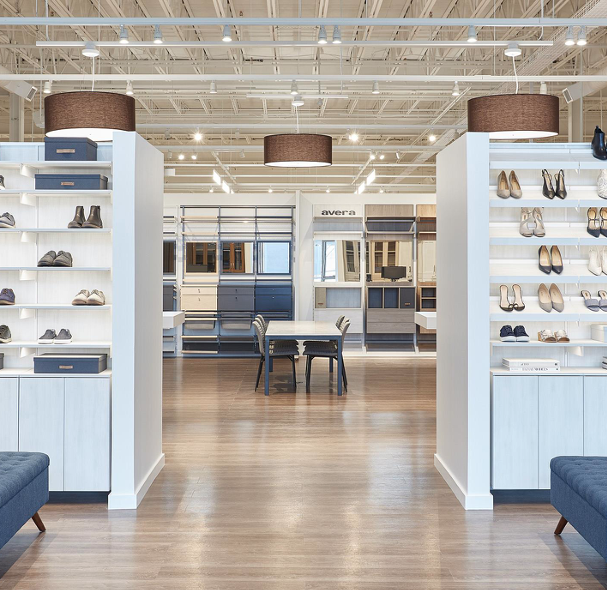 Photo By The Container Store
COPPELL, Texas – The Container Store, a specialty retail company offering storage and organization products and custom closets, hit its highest full-year sales in history, with consolidated net sales of $1.1 billion for fiscal 2021, up 10.5% compared to a 53-week fiscal 2020 and up 19.5% compared to fiscal 2019. Custom closet sales were up 3.6% when compared with fiscal 2020. 
"We are very pleased with our stronger than expected fourth-quarter performance, which capped off the best year of sales and profitability in company history," said Satish Malhotra, chief executive officer and president. "The results demonstrate the progress we are making toward our goal of doubling our sales to $2 billion, and in fiscal 2021 we proudly exceeded $1 billion in sales for the first time. In the fourth quarter of fiscal 2021, custom closet sales were up 3.6% compared to fiscal 2020, driven by our successful Transform with Elfa event, despite limiting the depth and breadth of the promotions. On February 22, 2022, we launched our new branding campaign, Welcome to The Organization, with a 22% off welcome offer that drove a record-breaking single-day sales. We followed up the branding campaign with the launch of a reimagined loyalty program, Organized Insider, and our first mobile app. Fiscal 2021 was a banner year that we believe has established a solid foundation for growth at The Container Store."
Malhotra also said that while 2022 will be a unique year as the company contends with a "dynamic macro backdrop," The Container Store will focus on its strategic initiatives to drive growth and market share.
The company, currently representing 5% of the home storage and organization market, has developed a plan to grow sales to $2 billion by fiscal 2027. Key tenants of the plan include the acquisition and integration of Closet Works, an updated loyalty program, new branding, private label products, e-commerce, and adding 76 smaller footprint stores.
"We are excited to return to store growth with a plan to open two new stores in fiscal 2022 and a plan for an additional 74 new stores by fiscal 2027," Malhotra added. "This growth coupled with our more productive store base and disciplined expense management is expected to result in low double-digit operating margins over time as inflationary headwinds abate."
For more information, visit www.containerstore.com.
 
Have something to say? Share your thoughts with us in the comments below.