The Container Store debuts Custom Spaces
January 13, 2023 | 9:52 am CST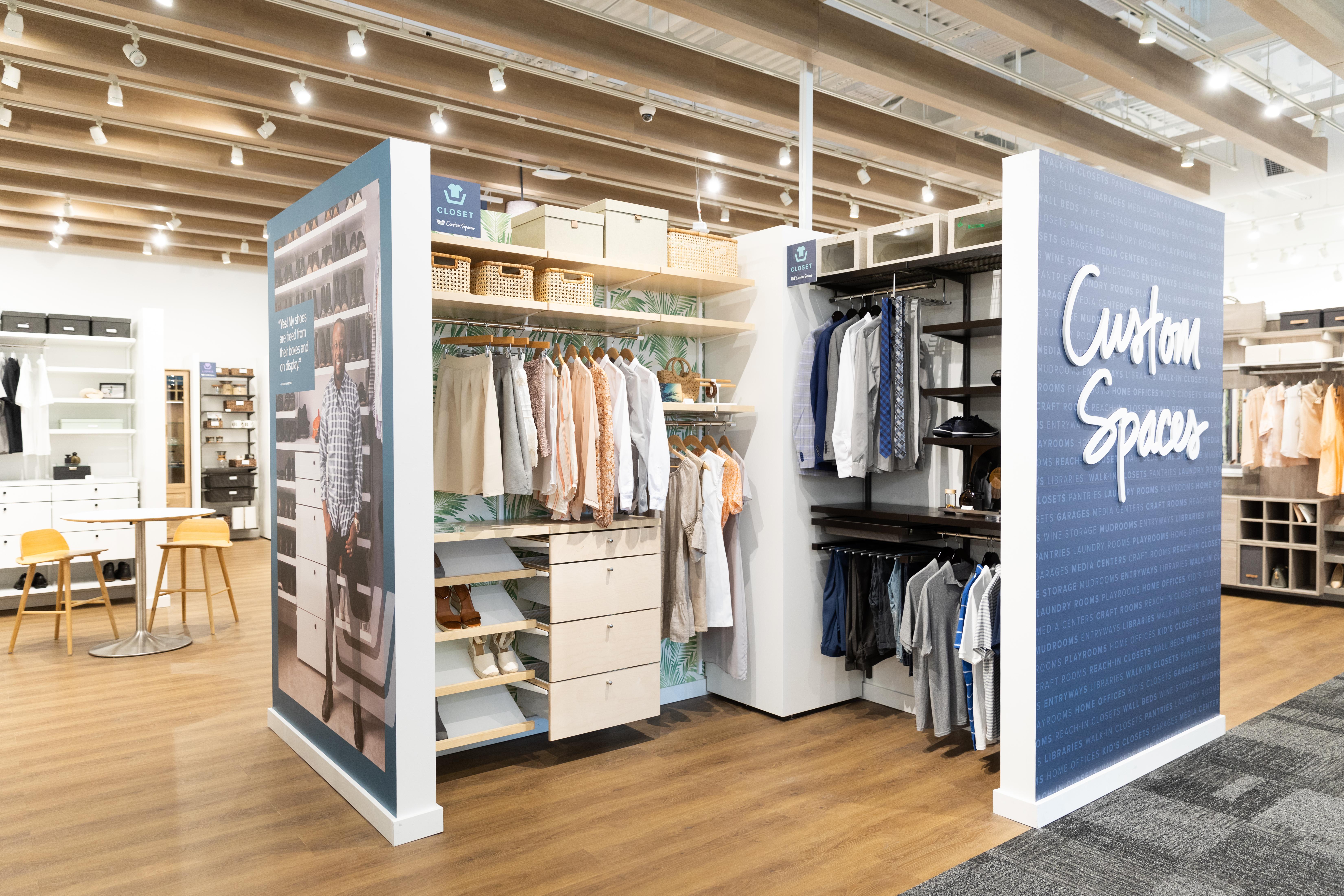 Photo By The Container Store
Last fall The Container Store announced the rebranding of The Container Store Custom Closets to The Container Store Custom Spaces. The new branding focuses on three areas of the home: Closet Spaces, Living Spaces and Garage Spaces.
"The Container Store Custom Spaces is simple, easy to understand, and focuses more on the way consumers think," says Chief Marketing Officer of The Container Store, Melissa Collins. "I am so proud of how we have reimagined our thriving Custom Closets business and believe our fresh approach will have a significant impact on the way consumers interact with us moving forward. We have always offered custom spaces for every area of the home, but now we are clearly communicating and demonstrating the breadth of our offering in a way to better serve our customers."
New icons identify Closet, Living and Garage Spaces. These icons are positioned prominently throughout the studio to guide customers through the displays and help them find what they are looking for. The Custom Spaces online experience has a similar treatment to inspire and inform customers researching and looking to start the design process online.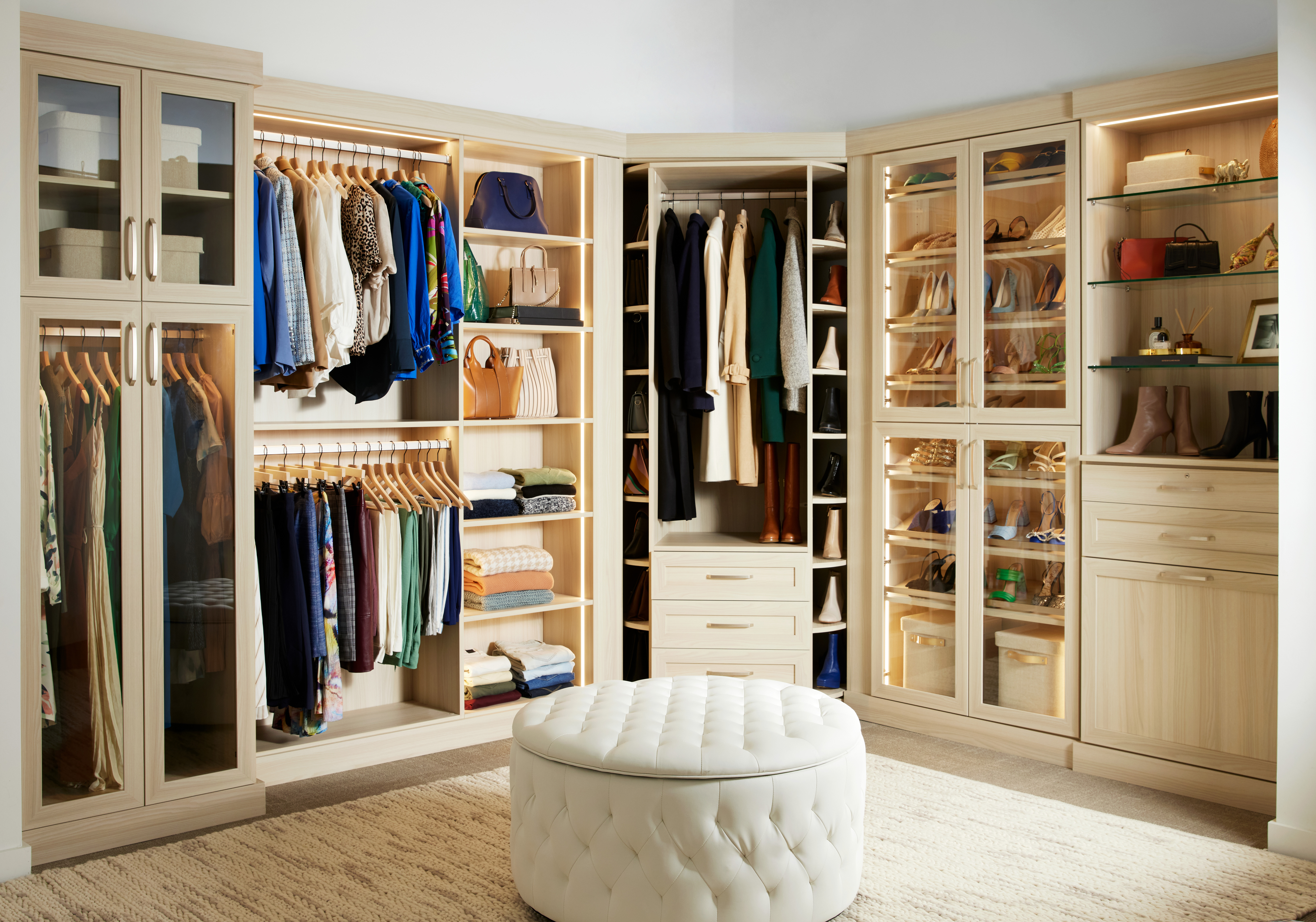 Premium wood-based line
The Container Store's new premium wood line, Preston, which launched last year, was pivotal to the company's rebranding effort. Made possible by the acquisition of Closet Works Inc. in 2021, the retailer increased its capacity to produce custom closets and storage and home organization products for the entire home.
"The [acquisition] kind of got us excited about where we go from here," says Barbara Snook, vice president of Custom Spaces and Manufacturing. "We really set out with the purpose of shifting from The Container Store Custom Closets to custom spaces because when people think about custom closets, they don't necessarily really understand that custom storage and organizational systems apply across the entire living environment. So, we wanted to help make it really clear to our customers that we're so much more than closets; we're living spaces, we're garage spaces, yes, certainly we're closets as well, and then even beyond that, we have all the completion products and the other things like in Home Organizing services. So, we thought if we moved to custom spaces, that it would help them better understand that we're not just closets and we're focused on all of those different living areas of the home."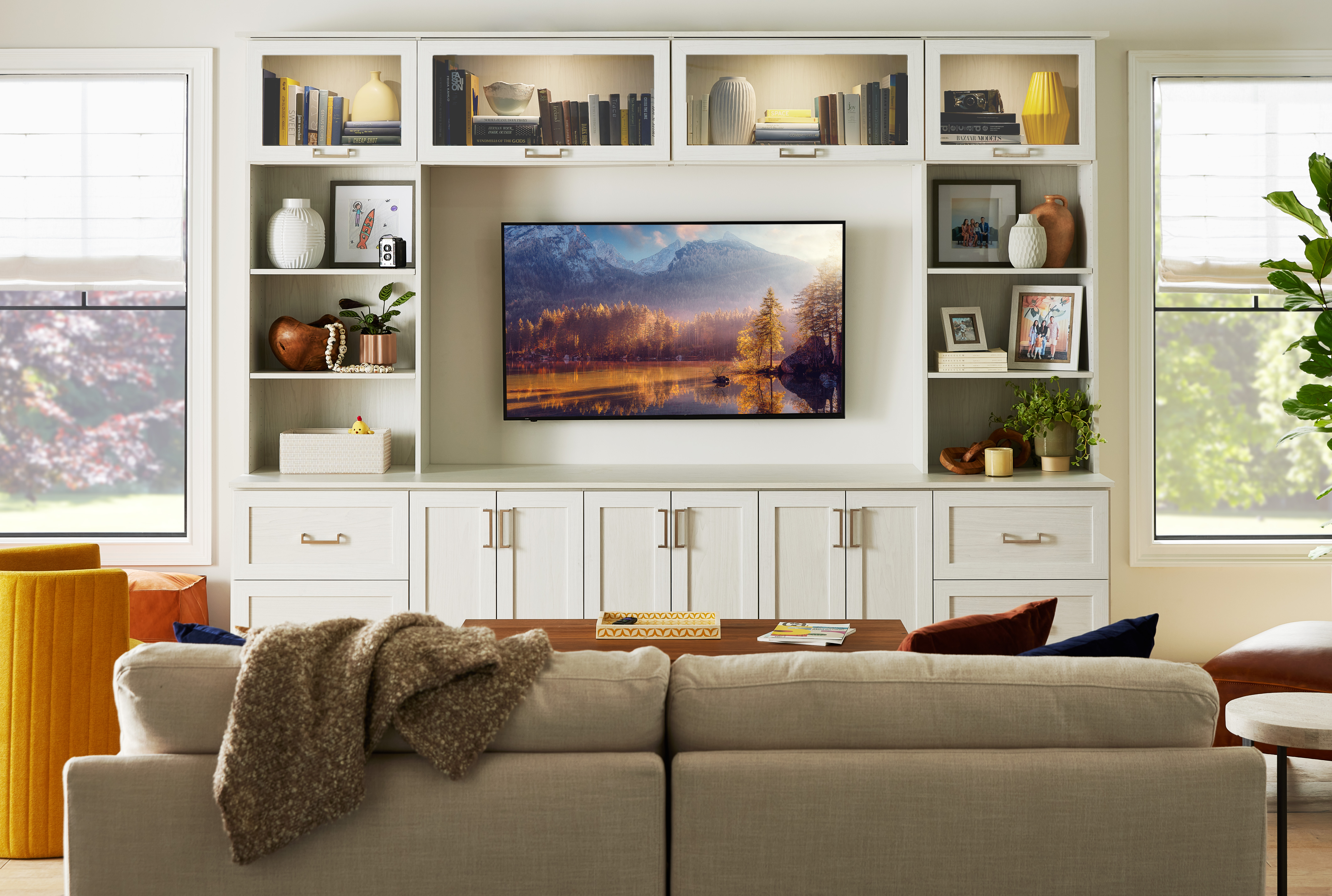 Snook also notes that acquiring Closet Works was similar to finding the missing piece to a puzzle. It allows them to now offer everything from entry-level to custom, premium full-service solutions for the whole home, including wall beds, garage solutions, a 360-degree organizer and more. 
Customers can choose from more than 10 exclusive finishes, glass doors, LED lighting and a curated selection of hardware, with even more customizations in development such as frameless mirror doors, recycled leather drawer fronts and acrylic hardware.
"And once the customer purchases a system from us, they don't have to go anywhere else for those little things that really personalize the solution — the beautiful jewelry box you may want to put on top of your drawer stack, the beautiful boxes and bins that you can put on the top shelves and the shelving. All of those things are there. And then the cherry on the top is that if they don't know how to pull that all together, we also offer in-Home Organizing services."
Completed in November, The Container Store refreshed all 95 stores with the new branding featuring vibrant colors, bolder and clearer informational graphics.
The Container Store has also opened its first showroom, the former Closet Works retail space, in Chicago, under The Container Store Custom Spaces brand.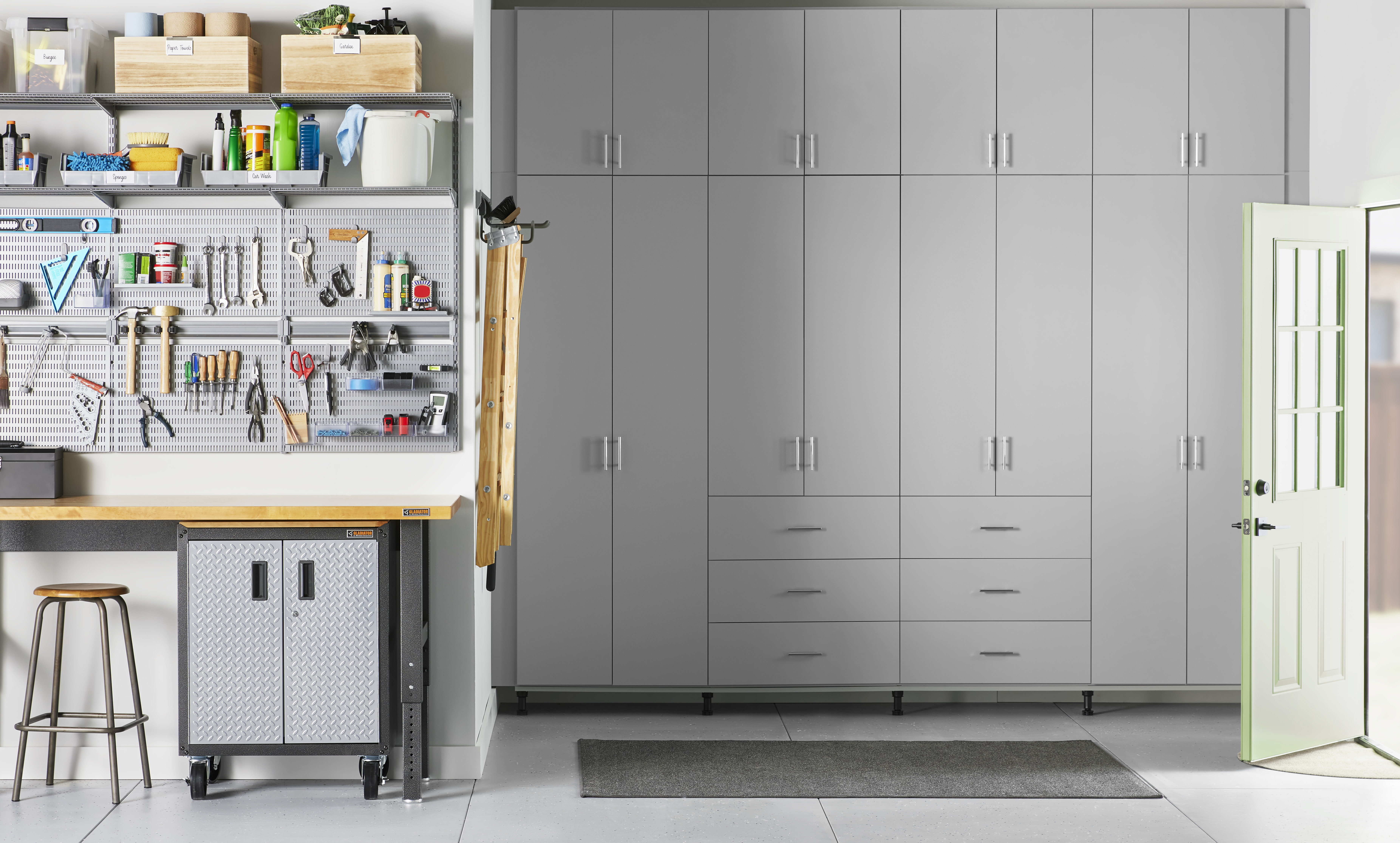 The Custom Spaces Studios is expected to be a major part of The Container Store's growth in its five-year plan. "We do have sort of a frame-up of a manufacturing growth strategy along with that. We anticipate we will stand up additional locations and are just studying that strategically to determine when the right time is and where those locations would need to be."
Smaller footprint
Snook says The Container Store is also looking at adding smaller footprint locations like the one recently opened in Colorado Springs.
"It's actually a smaller footprint store, with custom spaces being a primary focus in the store itself," she explains. "And it also includes a beautifully curated selection of some of our top products. I think the thought process behind that is it's a smaller footprint than we've historically done. Typically, we're in the 20,000-plus-square-foot range for a footprint. We're now more in the 12,000 area so that it's not so overwhelming when the customer walks through the door. It feels a little bit more focused and allows them to have a peaceful journey exploring everything that we have to offer. Our plans are to follow through with this very successful smaller footprint as we begin to expand to additional locations."
Learn more at containerstore.com.
 
Have something to say? Share your thoughts with us in the comments below.