The Container Store custom closet sales up 14.7%
August 9, 2022 | 1:16 pm CDT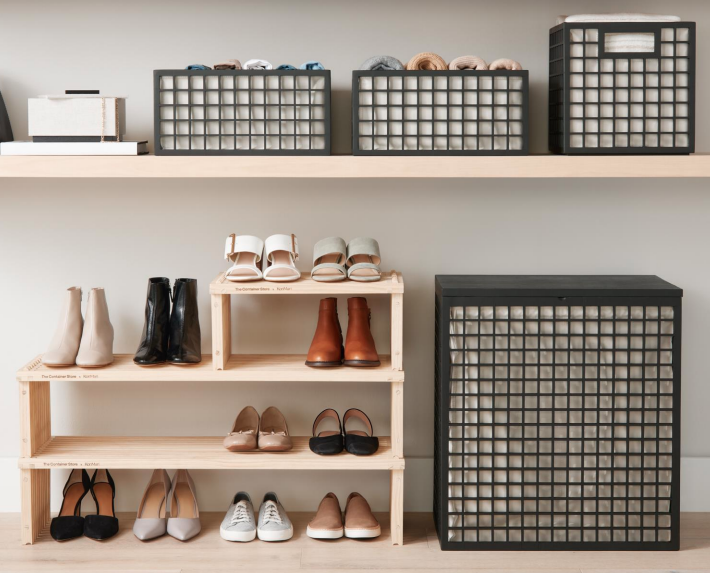 Photo By The Container Store
COPPELL, Texas – Custom closet sales were up 14.7 percent for The Container Store's first quarter of the fiscal year 2022, and overall net sales were up 7.1 percent, according to the company's recent financial report.
"Our first quarter results reflect a solid start to fiscal 2022 as we outperformed our expectations on both the top and bottom line," said Satish Malhotra, CEO and President of The Container Store, in a statement. "In particular, we are delighted with the continued growth we saw in custom closets, which resulted in seven consecutive comparable quarters of growth in this category. I am proud of our team's agility as they continue to successfully navigate a dynamic consumer environment while staying focused on our long-term growth objectives."
The company will continue to focus on key initiatives, including its Organized Insider loyalty program, its mobile app, and private-label products. The Container Store also recently announced a product collaboration with YouTube influencer Rosanna Pansino. 
Over 100,000 customers have tiered up in the loyalty program since late March, with a 60 percent higher average ticket for a loyalty member versus a non-loyalty member.
"Additionally, we plan to complete the rollout of our new premium custom wood-based offering, Preston, to all of our stores in the fiscal second quarter," Malhotra added. 
Ticket sales for the Preston line averaged over $8,500, and Preston store displays were added to 60 of its 94 stores. The Container Store plans to complete the rollout of this line in fiscal Q2. 
Other areas of future focus for the company include beginning to roll out custom spaces branding in late Q2 to illustrate how its wood and metal-based systems go beyond closets and the opening of 76 new stores by the fiscal year 2027. The company says it's on track to open its first small format store in Colorado Springs, Colorado, in late Q2.
For more information, visit containerstore.com.
 
Have something to say? Share your thoughts with us in the comments below.