ClosetMaid Expands Wood Laminate Line
June 4, 2015 | 10:11 am CDT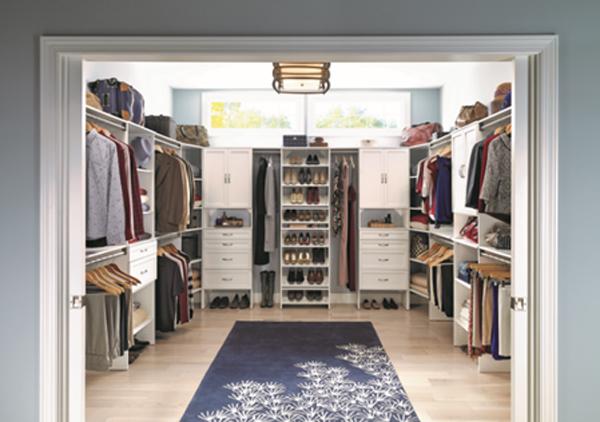 Photo By ClosetMaid
OCALA, FL -- ClosetMaid introduced a new wood laminate design, called Pure White, to its SuiteSymphony line of closet organizing systems.
The Pure White closet has a modern look and features shaker-style doors and drawer fronts and updated hardware. Add-on options include angled shoe shelves, tie and belt racks, expandable clost rods, drawers, corner units and top shelves.
"Due to its easy installation, functionality and style, SuiteSymphony has always been a top-seller," said Scott Davis, Vice President of Product Development and Marketing, ClosetMaid. "This new Pure White style will give our customers even more options when it comes to finding the perfect look for their closet."
Pure White is customizable and comes in 16- and 25-inch starter kits as well as individual components.
Have something to say? Share your thoughts with us in the comments below.