Armadi Closets' investment in machinery key to producing custom products
May 25, 2022 | 10:02 am CDT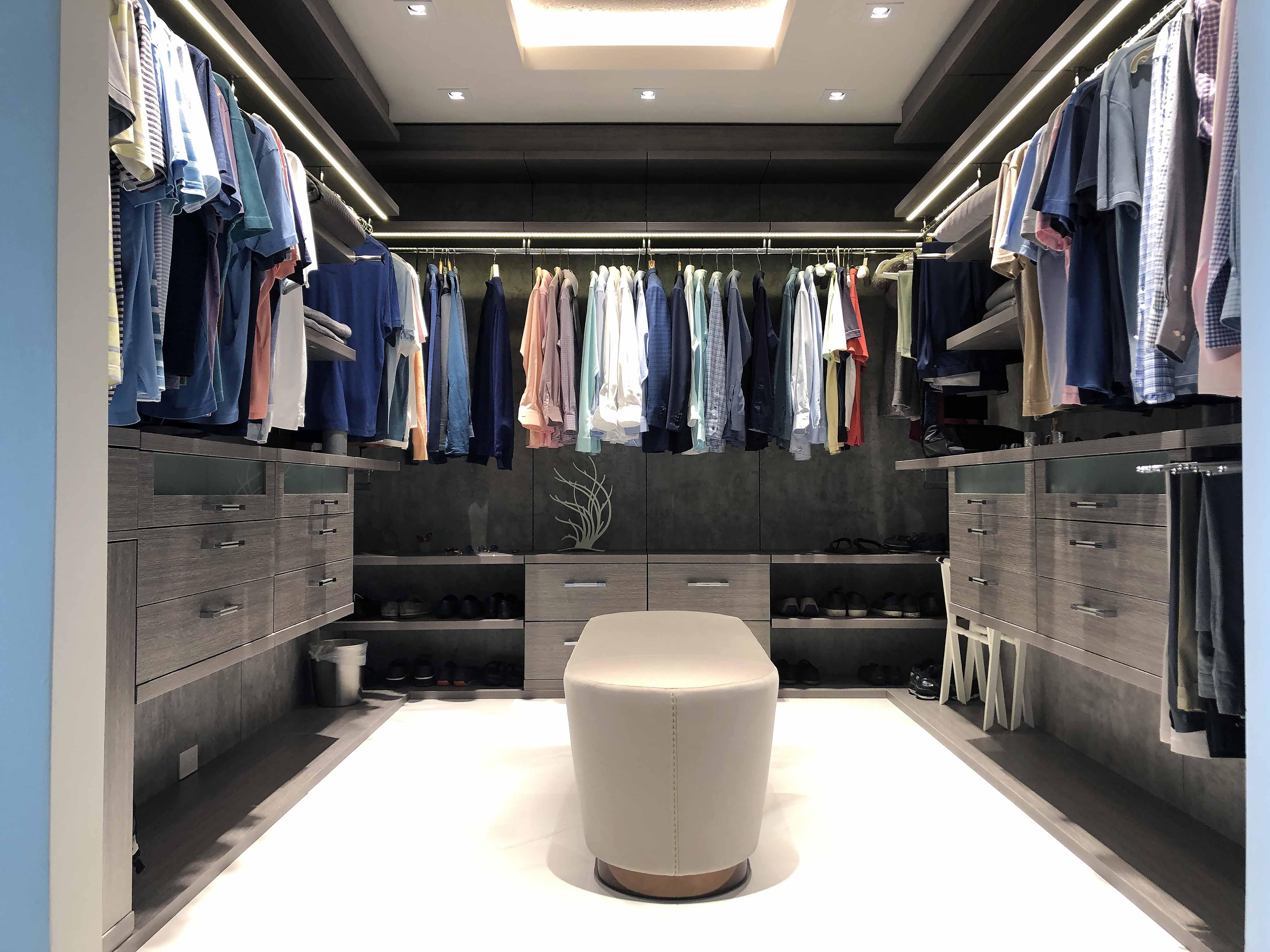 Photo By Armadi Closets
Armadi Closets is a very successful family-owned business founded in 2001 by Daniel and Adriana Zegen. It wasn't their first business, however. Before they relocated to the Miami area, the Zegens had been in business in Argentina.  
Miami seemed like an ideal spot for their home and also their business for a variety of reasons. "People in Miami come from all over. It is considered a global hot spot and the city and surrounding area is very populated. It seemed like a good fit, and it very much has been," said Philip Seifert, COO at Armadi Closets.
Today Armadi Closets employs a staff of 80 people, with 20 in the office, including the CEO, managers, the design team and sales staff. The installation team consists of 20, plus there are 40 people working inside the plant.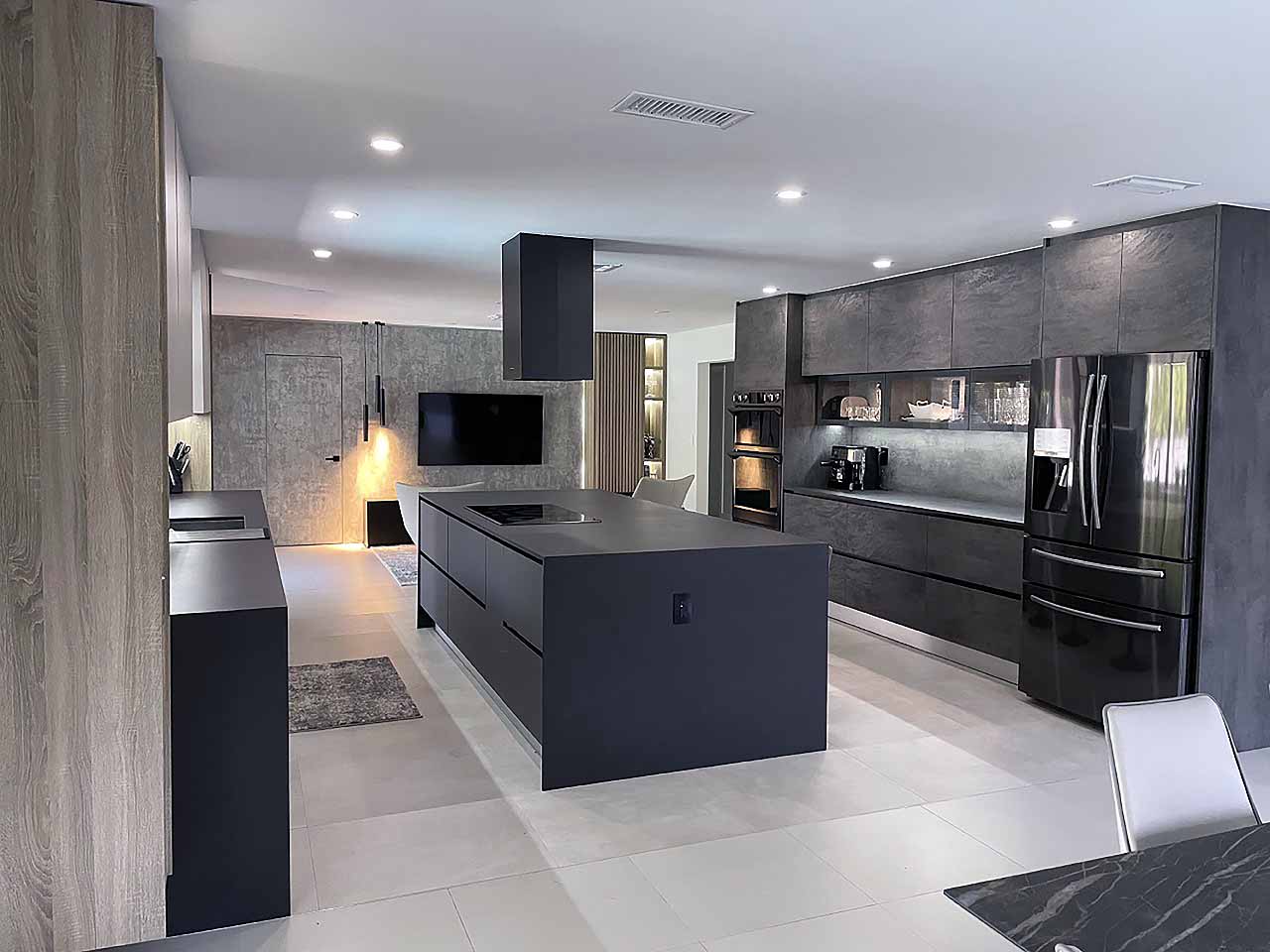 In addition to custom closets, the Armadi Closets product line includes wall beds, bookshelves, kitchen pantries, kitchen doors, custom furniture, living room wall shelves, intricate bookcases, and more.
"Our product line isn't limited to that list because when your product is custom, you go where the client wants to go," said Seifert. "We have our own line of pulls, but we also use other hardware."
Seifert said, "We work primarily in and around Miami in about a 50-mile radius around the city, but we also have taken jobs that are out of state, if the job warrants it, meaning it is a substantial project worth traveling for. We have done projects in Jamaica, Venezuela, Maryland, and Washington D.C."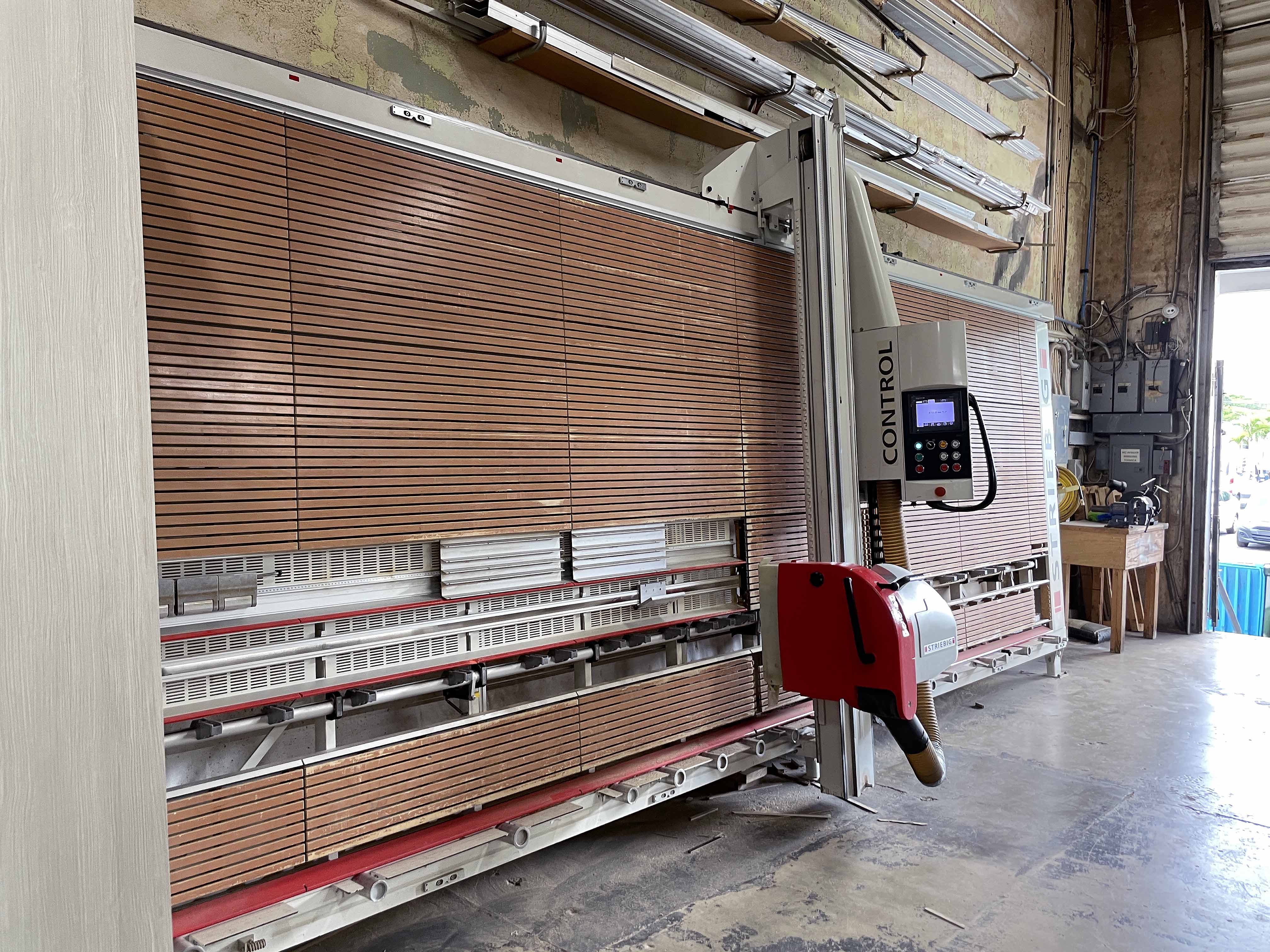 "Key machinery includes our Striebeg panel saws, Biesse edgebanders and Biesse CNC routers, plus a hydraulic press. The Striebig compact saw is from Colonial Saw. We now have four Striebig panel saws, which were recently bought to replace our older models, so we basically are working with all-new panel saws. We also have two additional table saws and three edgebanding machines—two big and one small one, which we plan to exchange for a bigger one, all from Biesse."
"We have a new CNC router from Biesse, which we purchased because it will help us with new projects. It is great," said Seifert.  "You program what you want it to do on the computer, and it does it for you. We feel it is propelling us into the future." 
Seifert said they learned a great lesson about investing in new machinery. "We had been using what was a typical dust collection system, and because of its design, we found that we had to lose one- or two-hours mid-day emptying the dust collection system. It was aggravating to us because it wasted time we would rather be using to create products. We researched, ditched the old method, and found a dust collection system that resulted in no downtime."
Seifert said people ask how we get our clients. "Word of mouth is one way. We often find another way that we get clients is if the customer has a problem, we prove that we have the solution. It is one of the main ways we get clients," he added.
"Customers know that our product line is not limited," said Seifert. "We are willing to fabricate almost anything a customer wants. We are happy to be known for our completely custom work. One of our creations was to design a Shaker-style closet."
Another way the company advertises is by using its very iconic fleet of trucks that can be seen in and around Miami and surrounding areas. "We have been told the trucks, which are very distinctive and colorful, attract people interested in hearing about our company and what we do," said Seifert. 
 
"We make custom closets – nothing is pre-done. We talk to the clients, so the closet is completely custom-designed to fit their needs. People seek us out because we are the experts here," said Seifert. Whatever people want, it is our job to find it for them," he added.
Memorable jobs include a project where they had to remove a wall that was 12-feet high. "It took all day. We are used to having to rearrange a floor plan in a home or condo. It's part of the job, too," he added.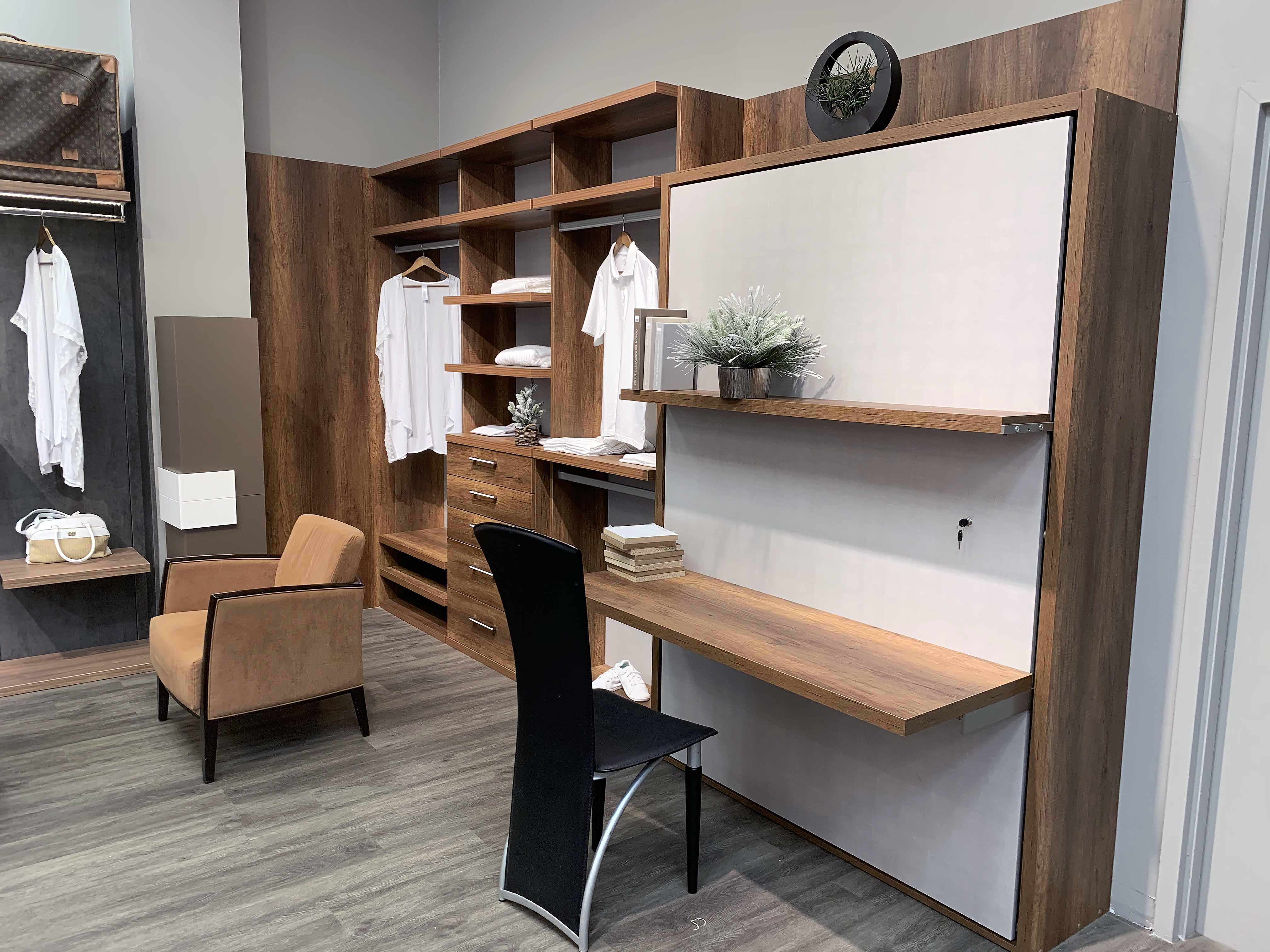 "The clients we deal with often live in high-rise buildings or apartments and condominiums in Miami and surrounding areas. This requires a lot of advance planning plus approval from some condo boards and the city or county paperwork and fees. We have to have insurance, which includes being accepted by the building. We follow a process to get the paperwork and agreements so we can do our work. Some of these high rises have fifty stories. And for the actual installation, we might have to move or relocate walls."
"We like a challenge from clients, and we like challenging ourselves," he added. "The products being developed and used in closets are amazing. The push-to-open doors and drawers and wall beds folding against the wall plus the array of finishes is just part of the new options."
Seifert has nothing but praise for his boss, who is also his father-in-law and is known for putting in a long day. "My father-in-law Daniel Zegen works from 7 a.m. to 8 p.m. Monday through Saturday, and sometimes he even works on a Sunday. For him, it is a labor of love, and when he's not at the business, he can't wait to get back to it. It is his whole life."
For more information, visit armadiclosets.com.
Have something to say? Share your thoughts with us in the comments below.