ACSP confirms 2023 leadership team
April 24, 2023 | 11:13 am CDT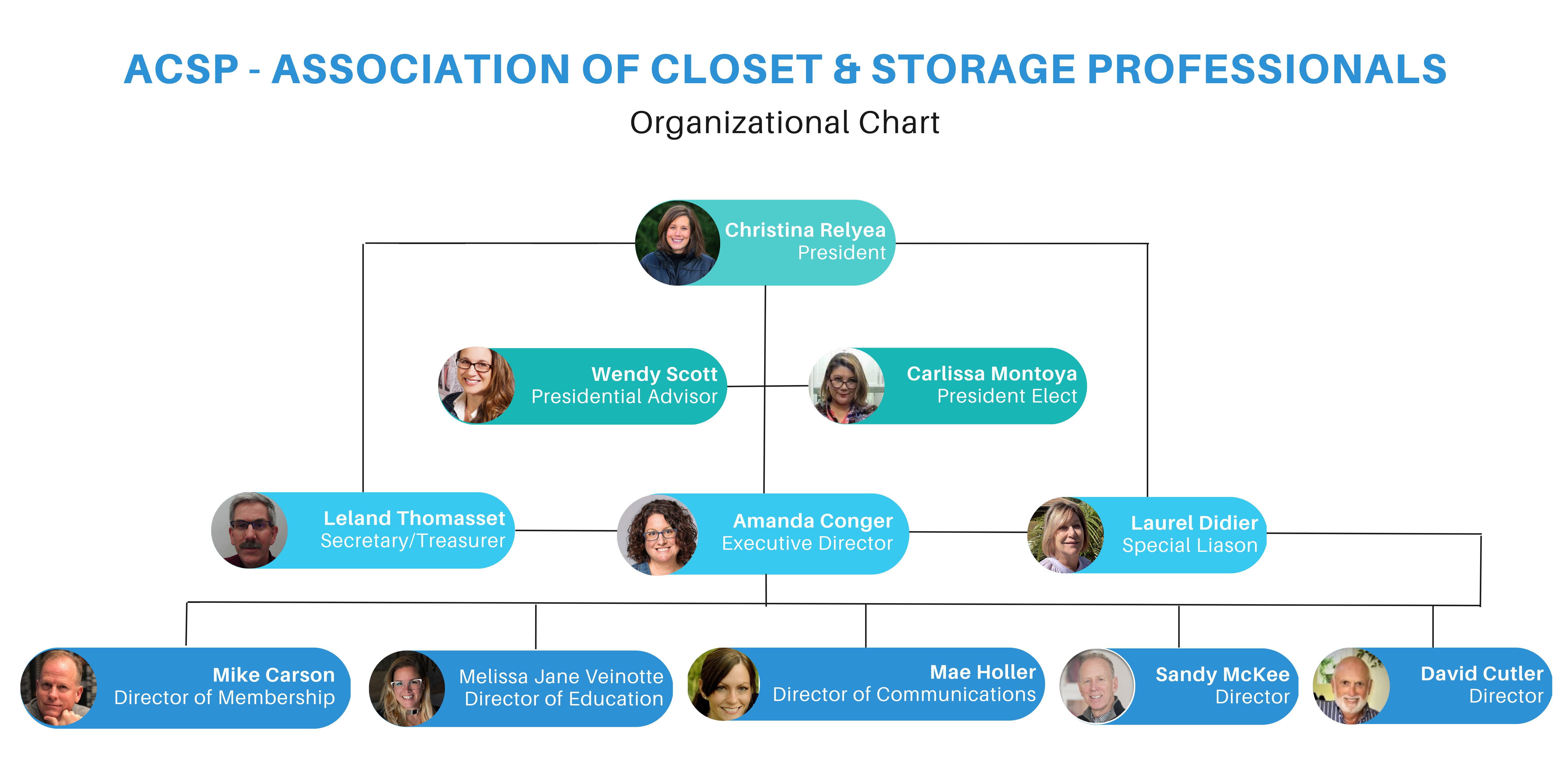 Photo By ACSP
GRAND RAPIDS, Mich. – The board of directors of the Association of Closet and Storage Professionals (ACSP) recently met in person during the Closets Conference and Expo, which was held April 12-14, 2023, in West Palm Beach, Florida. The board ratified the association's annual election results and confirmed the leadership team for the year.
The annual election results were unanimous for Mike Carson of Inspired Closets (Chicago, Illinois) to serve another three-year term on the board. One of the original founders of the association, Mike has since served in multiple capacities on the board. His current role is Director of Membership, and he functions as the membership committee chair.
Leaving the board is Shaun Oriold of Closet Envy Inc. (Burlington, Ontario). The board thanks Shaun for his many years of volunteer service and appreciates his contributions toward the betterment of the association.
Christina Relyea heads the current leadership team for the ACSP as President, Carlissa Montoya as President-Elect, and Wendy Scott as the Presidential Advisor. The entire board of directors is noted at www.closets.org/leadership, along with Executive Director Amanda Conger.
The organization does have a vacant position for the newly created role of Director of Policy. This person would be responsible for overseeing the effective implementation of the bylaws and would also take point regarding legislation to improve the industry. 
For more information, visit www.closets.org 
 
Have something to say? Share your thoughts with us in the comments below.