ACSP awards industry icons
April 24, 2023 | 9:17 am CDT
GRAND RAPIDS, Mich. – The Association of Closet and Storage Professionals (ACSP) recently awarded two industry icons during the Closets Conference and Expo, which was held April 12-14, 2023, in West Palm Beach, Florida.
The awards were presented during Woodworking Network's Top Shelf Design Awards Reception on Thursday, April 13. ACSP supplier member CCF Industries sponsored the reception. ACSP presidential advisor Wendy Scott had the honor of presenting the awards.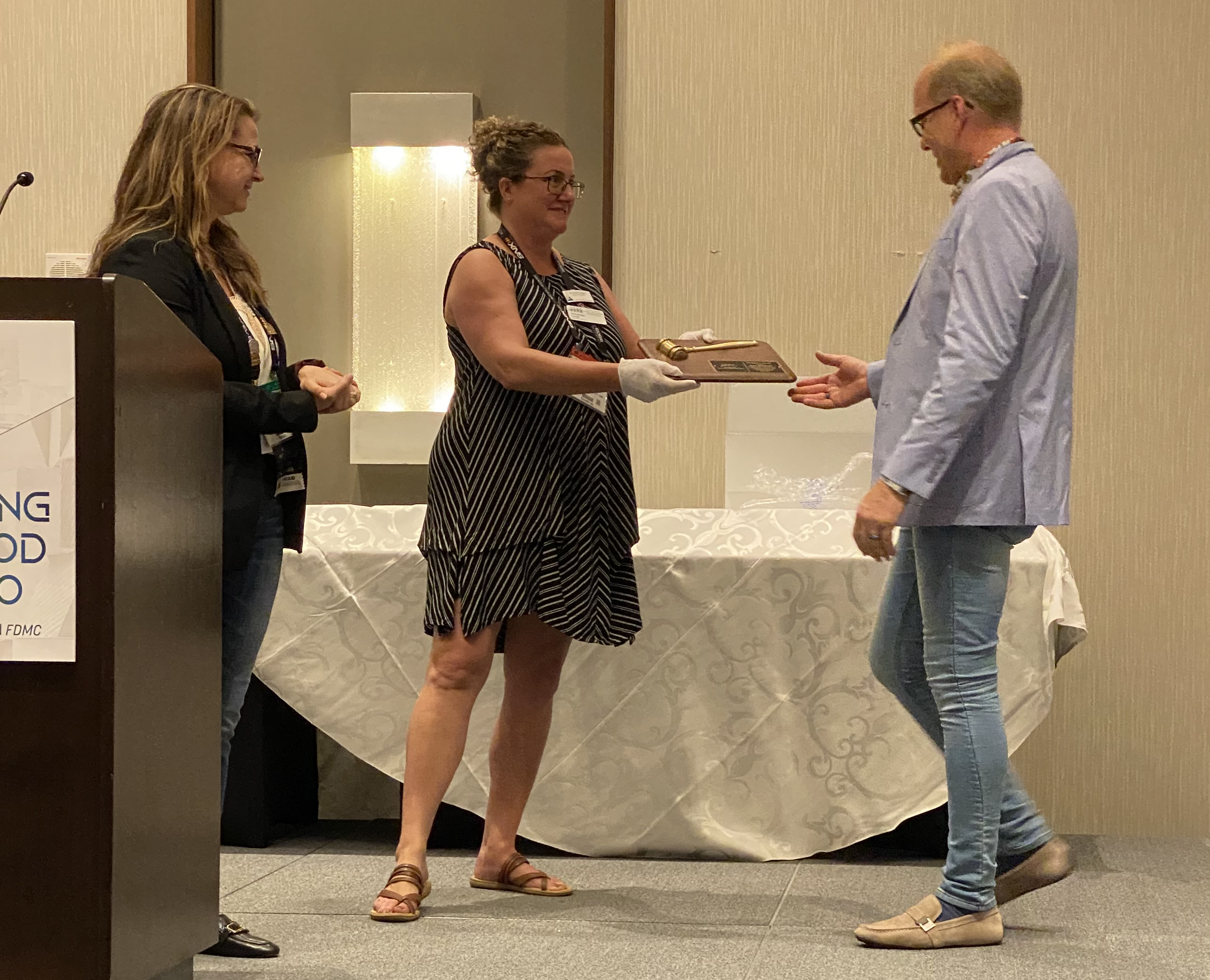 The first award was given to Eric Marshall as a token of appreciation for his service as president of the ACSP Board of Directors from 2021-2022. The President's Award is given in appreciation of the recipient's ongoing commitment, dedication, and unrelenting guidance while they served the association as president.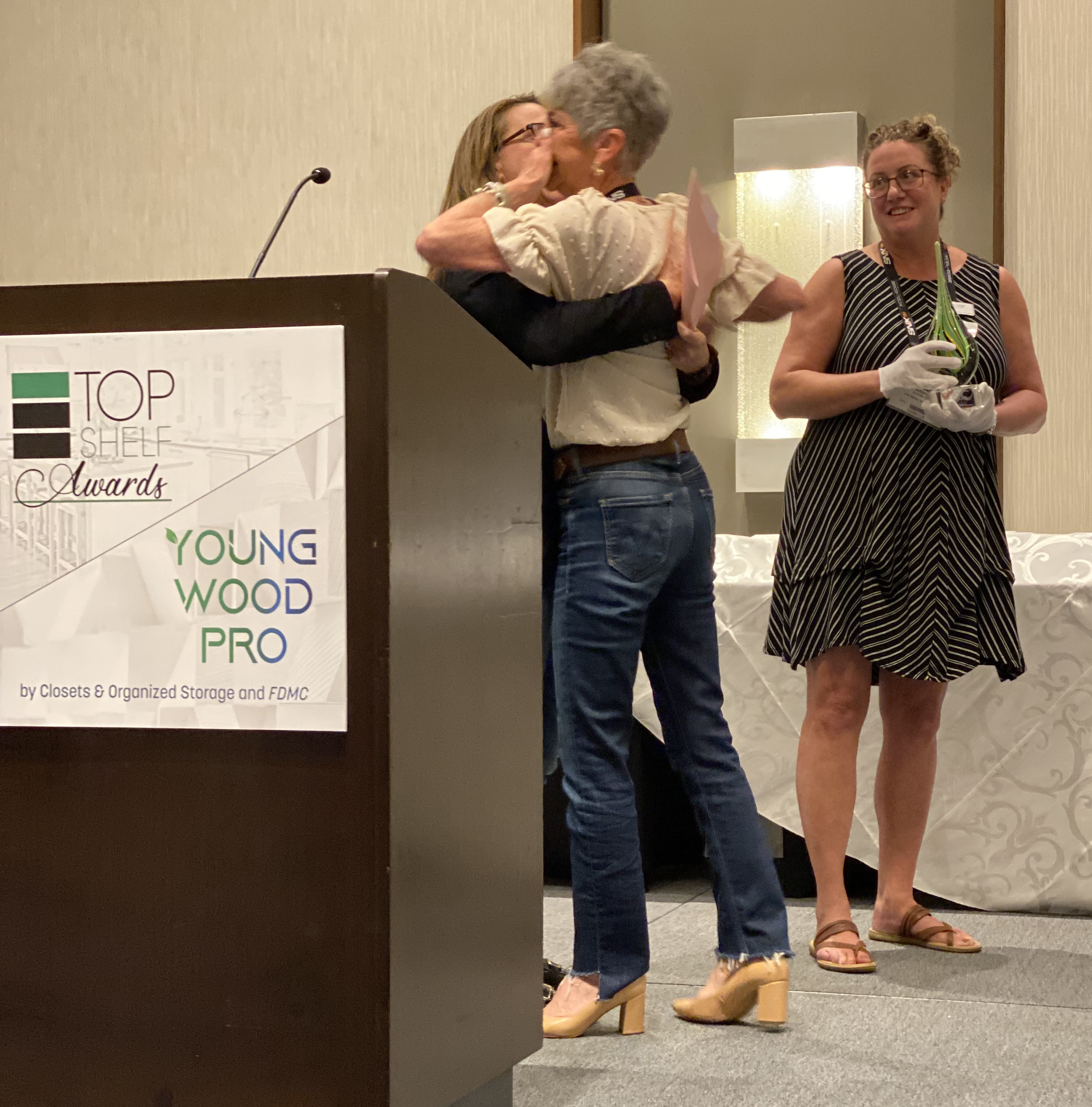 Then Lisa Carlquist of Artisan Custom Closets (Marietta, Georgia) was awarded the ACSP's Pioneer Award for her contributions to the industry. In presenting the award, Wendy Scott shared a testimonial from a close competitor of Lisa's, Matt Prewett of Space Makers Closets, which perfectly describes her impact: 
Lisa, I wish I was here to honor you as you receive much-earned recognition as a pioneer in our industry. Instead, I sit typing a quick note (laid up after surgery) in an attempt to put into one paragraph how great it is to be in direct competition with you. You are a true friend, trusted advisor, and a uniquely genuine person. Through the years, we have challenged one another as iron sharpens iron and grown together separately in the best competitive environment a business owner could ask for. Your company's culture and personal character continually shine through year after year. Uniquely genuine; in that when you say, "If I can ever help, let me know," you meant it.
When I picture a pioneer, I picture a trailblazer with a machete in one hand, a dimly lit lantern in the other, following their heart to discover new territories… all the while, along the way, getting arrows in their back. I'm sure you have quite a few arrows (or lessons learned) that you earned from your pioneering… but you have always been willing to share your wisdom/lessons to make the paths of those that follow that much easier, and I am grateful.
I will end by saying again, if I can ever help you in any way, I will as you have always done for me.
Much love and respect. Congratulations!
The ACSP is pleased to call Eric and Lisa valued members of the association and was honored to recognize them as contributors to the industry.
For more information, visit www.closets.org
Have something to say? Share your thoughts with us in the comments below.