4 intangible benefits large firms enjoy
By Tim Coleman, SCE Unlimited
March 17, 2022 | 11:48 am CDT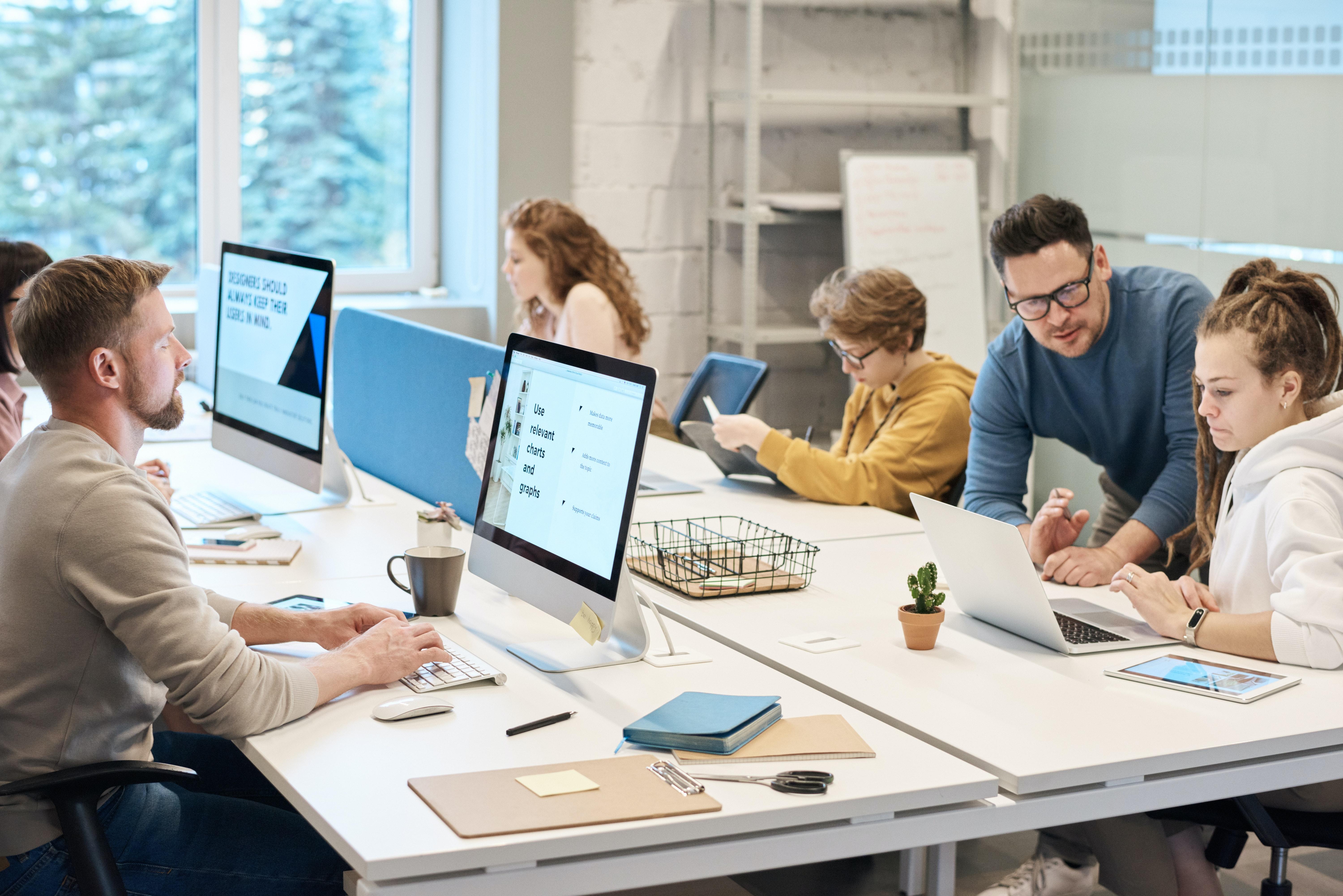 Photo By Pexels
In this issue, we will continue to discuss the "why" behind whether you may or may not want to grow your business.
In referring to "a large company," we mean growing your business above $4 million in annual sales. This is part 3b of a four-part series. Our last article reviewed the financial benefits, this article will expand on that, and additionally, look at some of the intangible benefits.
Better product, better company
More staff allows for better training
Better training provides a better product; can help prevent mistakes, and it provides a more predictable result. That allows for a more realistic profit expectation, which gives you confidence when establishing your selling price. 
More staff allows for standards, specifications, and procedures
This is key to a predictable and beneficial outcome. However, you must take the time to implement those standards and procedures by developing a manual that clearly lays them out, distribute that manual to your employees, and train each position in how to do their job. Yes, this can take time – but it's crucial when growing into a large business!  
More staff leads to better quality control
Quality Control should not be brought to your attention by the customer. It begins with how the lead is handled when it first arrives, the supplier you choose to work with, creating a standard of quality for your product, and maintaining that standard while your product is being carried into the home and installed. 
Consider transitioning a long-term installer who has knowledge but has expressed their reluctance to continue installing.  Ask them if they would prefer to go out on behalf of your company to perform Quality Control Checks or pre-installation job site inspections.  That decision will most likely increase your customer satisfaction. 
Have the best employees in the market
When you are a bigger company, it is more likely that you will have a larger profit. This could allow you to pay more than the current market value wherever you are located. If you can pay more, you will have a better chance of attracting the best employees. That includes installers, warehouse/shop employees, purchasing, design/salespeople, and managers, all of which will not only raise your company standards but also your profit.  A profitable company with good leadership can create a great working atmosphere where people want to come to work every day.  
Philanthropy
Local influence
Having a larger company will give you the time to spend in your community elevating your professional ties with your Chamber of Commerce, Rotary Club, Home Builders Association, Charitable Foundation, or your Church. 
When you generate community spirit, people will listen to your ideas and pay attention to your activities. This generates goodwill, not only for your community but for your business as well. 
Give back
Having a larger company could allow you to provide a profit-sharing plan or 401k retirement program for your team.
You could create a scholarship program for a local school and/or for your employees' children. Remember when it comes to giving, your imagination is the limit of what you can do.  
Personal
Time off!
A larger company may allow you to take more time for yourself to refresh, regenerate, and reimagine. It is not only good for your health but good for your business! 
Time off? 
However, it would not be fair for me to say that having a larger company guarantees more time off!  Sometimes it requires more time to manage it all, so be aware!  Growing your business from $500,000 to $4 million is much more difficult than growing your business from $4 million to $10 million, so you could end up spending more time with your business if you make the choice to grow! 
Expansion 
Once you figure out how to initially grow your company, it will give you the courage to grow again if that is your choice!  You may decide to consider a different market, a different product or service, but if you like business then for you this could be a fun and rewarding challenge! 
Long Term
Consider creating a legacy for yourself, your family, and/or your community by creating something that you can sell
In the book The E-Myth one of the questions the author, Michael Gerber, asks is "What is the purpose of a business"? Gerber said, "the purpose of a business is to sell it".  
Whether you choose to sell outright or to pass it on, at some point you will leave your business. If you are the only one working in the business, then you ARE the business. So, at the end when you are done, so is the business.  However, if you have a larger business, both options of either selling or passing on provide appreciated value that you do not get as a small business owner.  
Not everyone can or should grow a small business into a large business. Some people find it natural and easy; others succeed through trial and error; some may try and fail, and others choose to fall back to what they feel comfortable with. Knowing your own mind is a blessing and if you decide to stay a small business because that's what you want, then that is a wise choice for you. 
The points I offer here are to help you to determine and decide your purpose, or as the author, Simon Sinek, says, your "Why." Don't be the one at the end of your life who says, "if only." You must choose what you want to do, and then proceed with strength and resolution. Don't waste your time looking over your shoulder and doubting yourself. Take whatever time you need, but once you decide then move forward and be happy with your decision!
 
Have something to say? Share your thoughts with us in the comments below.