Registration opens soon for Closets Conference/Wood Pro Expo
October 18, 2023 | 11:06 am CDT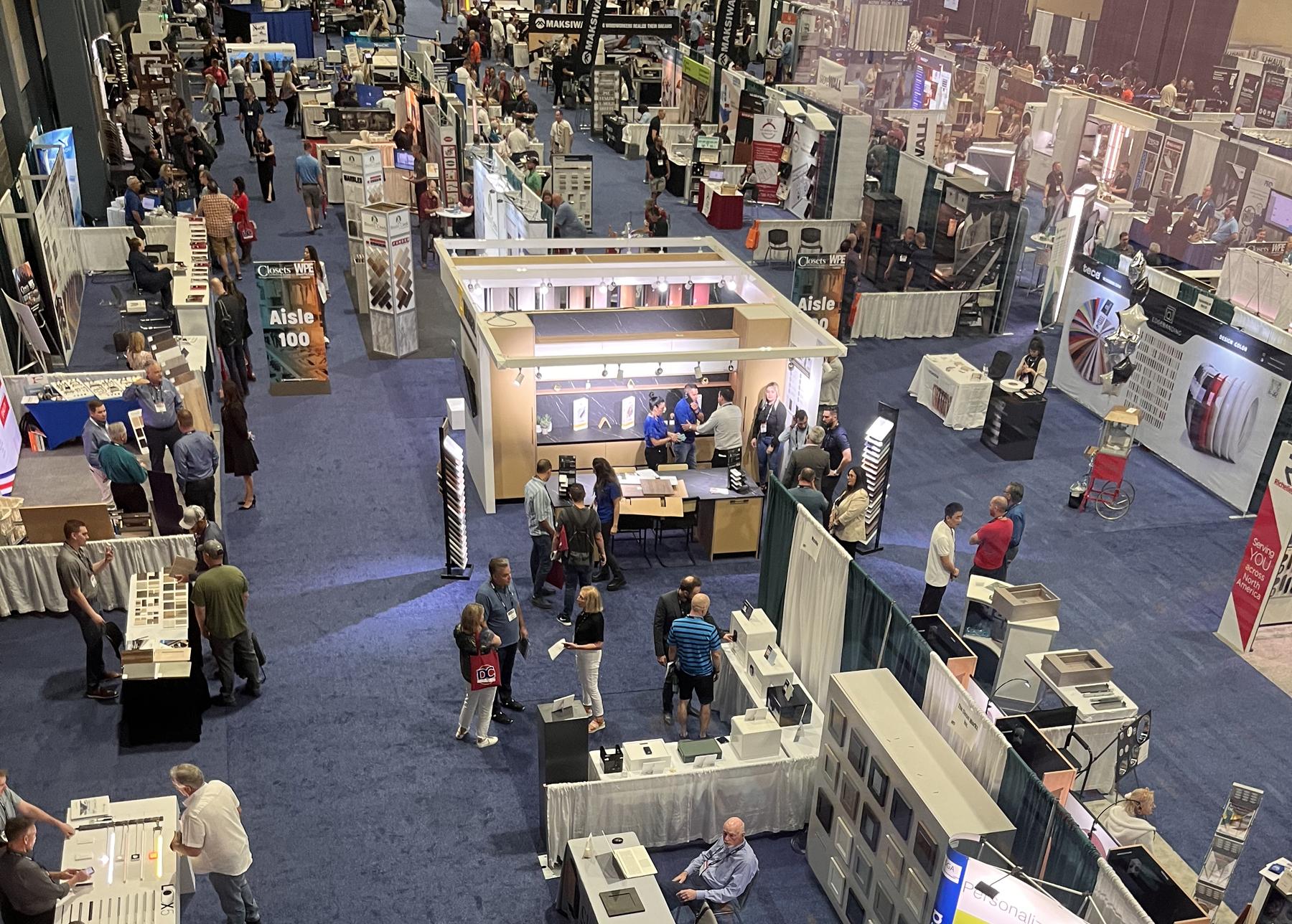 SCHAUMBURG, Ill. — Making its return to the Midwest, the co-located Wood Pro Expo and Closets Conference & Expo will open for registration in early November. The event takes place April 17-19, 2024, at the Schaumburg Convention Center in Schaumburg, Illinois.
A full day of educational sessions and plant tours on April 17 precedes the trade show portion of the event, April 18-19. The sessions consist of two tracks, one dedicated to the closets industry and the other aimed at professional woodworking. Topics include: How to Launch a Design Studio through Collaboration, AI's Role in the Future of Design, Emerging Trends, Negotiating Your Contract, Lean Strategies to Increase Profitability, and Transitioning Your Business. Day 1 of conferences caps off with scheduled plant tours and a welcome reception.
Educational programming continues during the Expo days of the event, including keynotes to kick off days 2 and 3.
The two-day exhibit portion will feature a wide array of woodworking machinery and supplies. The robust lineup of show floor activities includes live machinery demos, installation clinics, advanced design clinics, and live podcasts and interviews hosted by Woodworking Network staff.
Capping off Day 2 will be the Top Shelf Design Awards reception at 5:30 p.m. The awards are given annually to honor designers for their creative closet and home organizational designs.
Closets & Wood Pro Expo is owned and operated by Woodworking Network. The Association of Closet and Storage Professionals and the Cabinet Makers Association are partners with Woodworking Network for educational programming. Sponsors for the event include: ClosetPro Software, DC Distributing, Dustpipe.com and Pennsylvania Lumbermens Mutual Insurance Co.
The Closets Conference & Expo is the only national expo for closets and home organization.
To view the complete schedule of events and to register go to closetscon.com or woodproexpoillinois.com. For information on exhibiting, contact [email protected].

Have something to say? Share your thoughts with us in the comments below.