Trio of keynotes to headline 2020 Cabinets & Closets/Wood Pro Expo Texas
March 3, 2020 | 3:33 pm CST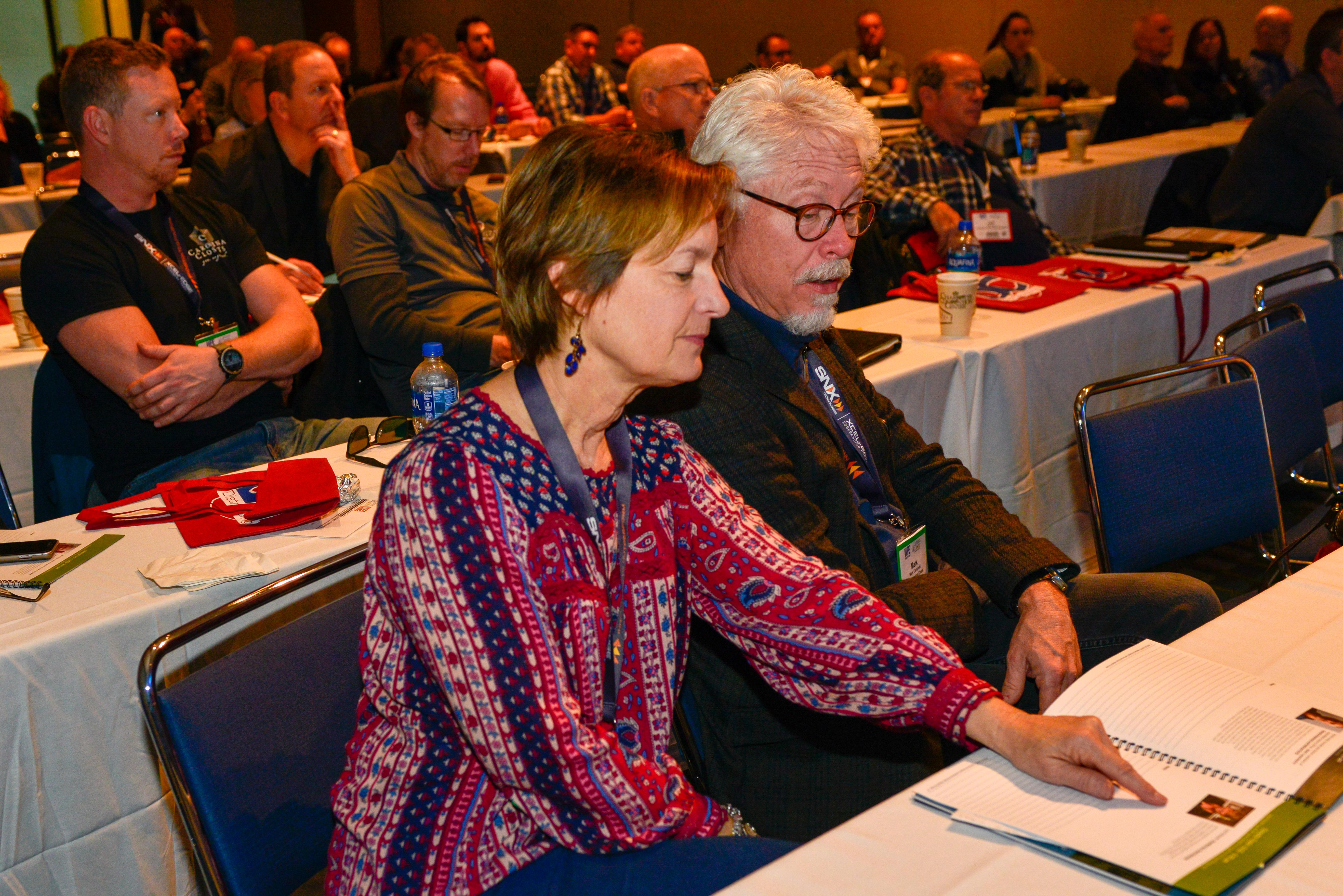 ARLINGTON -- With a focus on accepting change and embracing innovation, each day of Cabinets & Closets/Wood Pro Expo Texas, March 11-13, will kick off with high-powered keynotes at the Arlington Convention Center.  Beyond the keynotes, attendees can take in educational sessions presented by business leaders in the area of lean, technology, design, sales and marketing. 
The exhibition portion of the event, featuring more than 80 exhibitors, will be held March 12-13.  The Cabinets & Closets event was officially launched in 2005 in tandem with the Texas Woodworking Show at the Arlington Convention Center.  "This year's conference has more events, networking, and content than ever before -- there is something for everyone," said Laurel Didier, Publisher of Closets and Organized Storage and manager of the event.   "We encourage people to take a break from their businesses and invest in themselves. The payback will be great, and you may have some fun while learning new things," said Didier.
Small business expert and radio host, Barry Moltz, who specializes in helping business owners get "unstuck," will deliver the opening keynote on March 11.
His presentation will encompass six core areas: sales, marketing, finance, personal productivity, managing employees and customer experience.  Moltz' presentation is followed by two separate education tracks:  one for closet and storage professionals and the other for manufacturers and fabricators. The day will conclude with tours of First Source Cabinet Doors and Techline Furniture, Cabinetry & Closets.  Felder Machinery, the sponsor of the tours, will also host a post-tour reception for all tour groups at First Source.
Day two (Thursday, March 12) of the event offers a unique opportunity for attendees to meet face to face with experts, industry leaders, and other successful shop owners.  One such example is the live podcast keynote interview by FDMC editor Will Sampson with Dustin Hunter, CEO of Hunter Trim & Cabinets.
Dustin Hunter, CEO of Hunter Trim & Cabinets, will do a keynote/live podcast interview with FDMC editor, Will Sampson, on March 12.
Hunter and his Fort Worth-based shop have been featured in FDMC magazine in a number of articles by Jim Lewis and Brad Cairns talking about how lean manufacturing transformed his shop.  For example, Lewis reported Hunter has seen his revenue grow five times what it was in 2012. At the same time his shop's throughput of cabinets has increased 300 percent with virtually no additional resources. 
"I'm excited about doing the podcast interview with Dustin in front of a live Wood Pro Expo audience," said Sampson.
"This way, not only can I ask Dustin about his shop, but members of the audience can join in and pick his brain about what lean manufacturing can do in a real-life situation."
Sampson himself will be sharing advice on "Solving the Pricing Puzzle" on Wednesday, March 11. The talk explores where many shops go wrong in pricing their work and how they can improve. Sampson will talk about the results of the latest FDMC Pricing Survey and how shops can use the survey to improve their pricing practices.
Following a full day of the expo, the Top Shelf Design Awards and networking reception will be held at AT&T Stadium, the $1.1 billion home of the Dallas Cowboys., sponsored by CCF Industries and KCD.
Greg Lutz, owner of Lutz Woodworks, will discuss how his company stays at the forefront of technology in a keynote speech on March 13.
Greg Lutz, owner of Lutz Woodworks and a past president of the Architectural Woodwork Institute, will discuss how his company stays at the forefront of technology in a free keynote speech on Day three (March 13) at 9 a.m.
Lutz's presentation will highlight why and how Lutz Woodworks of Wylie, Texas,
implemented manufacturing execution system (MES) software to track and document the transformation of raw materials into laminated case goods for schools, healthcare facilities and other institutional clients. He will also share the key benefits his company has realized with MES including how it has help boost productivity, reduce "search time" of parts and improve process flow from the production floor to the jobsite.  Lutz's presentation leads into the final day of the expo.
About Cabinets & Closets Conference & Expo
The Cabinets & Closets Expo (CCCE) is the annual national event for cabinet and closet professionals and is co-located with Wood Pro Expo. The events are organized by Closets & Organized Storage and FDMC magazines respectively, both part of Woodworking Network. The event is supported by the Association of Closet and Storage Professionals (ACSP), Cabinet Makers Association (CMA) and Wood Product Manufacturers Association (WPMA). 
Have something to say? Share your thoughts with us in the comments below.