WCA offers virtual reality programs to enhance woodwork training
July 1, 2019 | 1:47 pm CDT
LAS VEGAS -
The
Woodwork Career Alliance
(WCA) has made a special arrangement with Mimbus Inc. of Chicago to offer continuous interactive demonstrations of the virtual reality training systems, Wood-Ed Table and Simspray at the 2019 AWFS Fair. WCA will be at booth #10288 during AWFS, which takes place July 17 – 20 at the Las Vegas Convention Center.
"Virtual reality is a tremendous tool for instructing students and new employees on the safe operation of equipment used in our industry," said Scott Nelson, president of the WCA. "Young adults and kids are being raised on interactive video games that have a strong VR component. I think [these training simulators] can help attract more youths into our industry."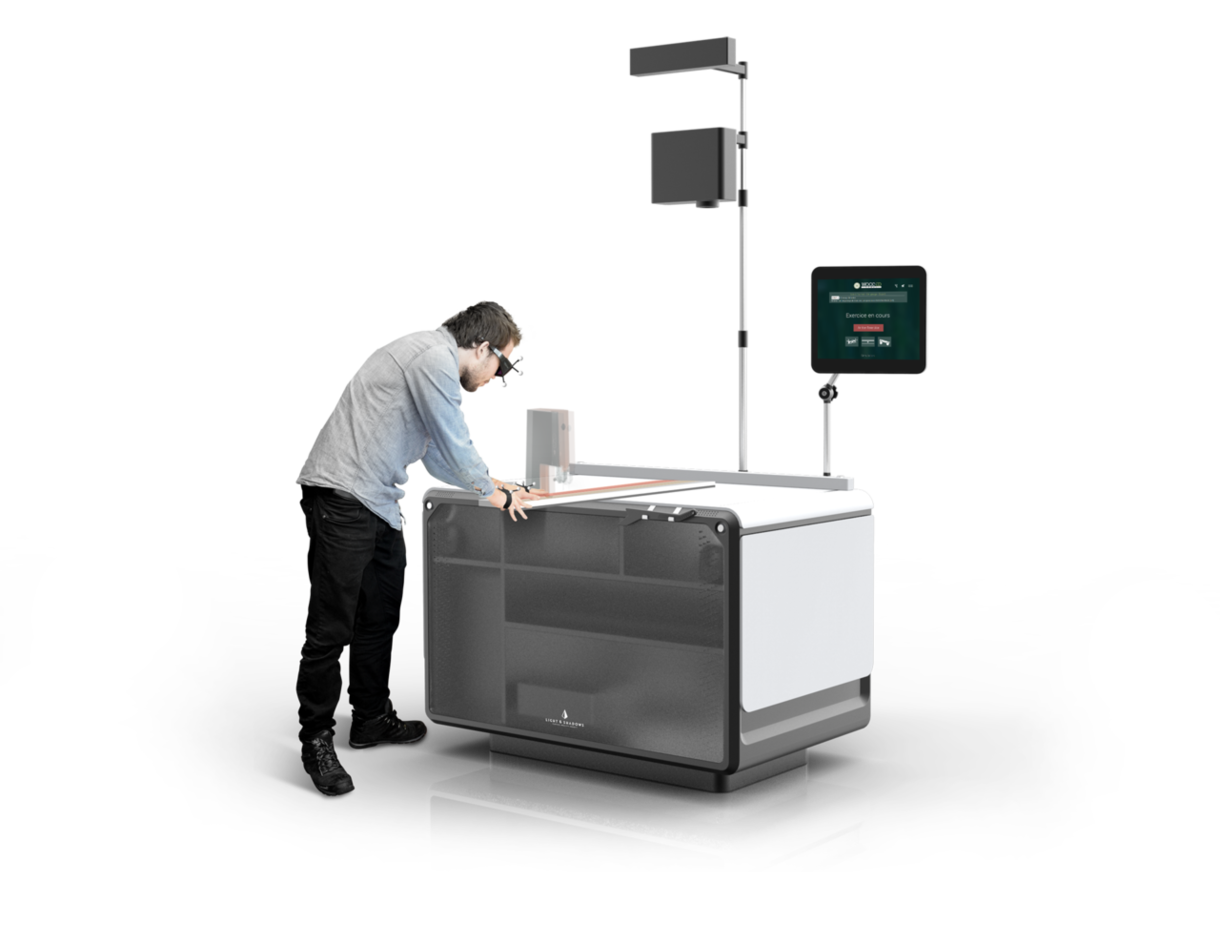 Wood-Ed Table
Wood-Ed Table is a virtual training system that simulates four different types of woodworking machines (band saw, dimensioning saw, planer and router) on the same virtual table. The company says it can be used to teach students and novices how to operate basic woodworking machinery in a safe, dust-free environment.
The user is part of a realistic experience in 3D vision and sound while the force feedback system creates a feeling of resistance, vibration, and motion. Attendees will have an opportunity to try out one of the Wood-Ed Table's woodworking machinery simulation modules with 3D interactive glasses.
Simspray
Attendees will also have the opportunity to try Simspray, which is a virtual reality apparatus that replicates a spray booth allowing trainees to learn the fundamentals of applying a wood coating using a hand-held spray gun. The company says this program eliminates the cost of finishing materials and removes VOC emissions from other spray operator training programs.
In addition to the VR training tools,
WCA will also introduce its 4.0 training program at AWFS
. Building on the WCA's Woodworking Skill Standards and Credentialing system, the new program is focused on training and accrediting machine operators who work in cell-based manufacturing environments.
Have something to say? Share your thoughts with us in the comments below.