WCA 4.0 to launch at at AWFS Fair
July 1, 2019 | 12:15 pm CDT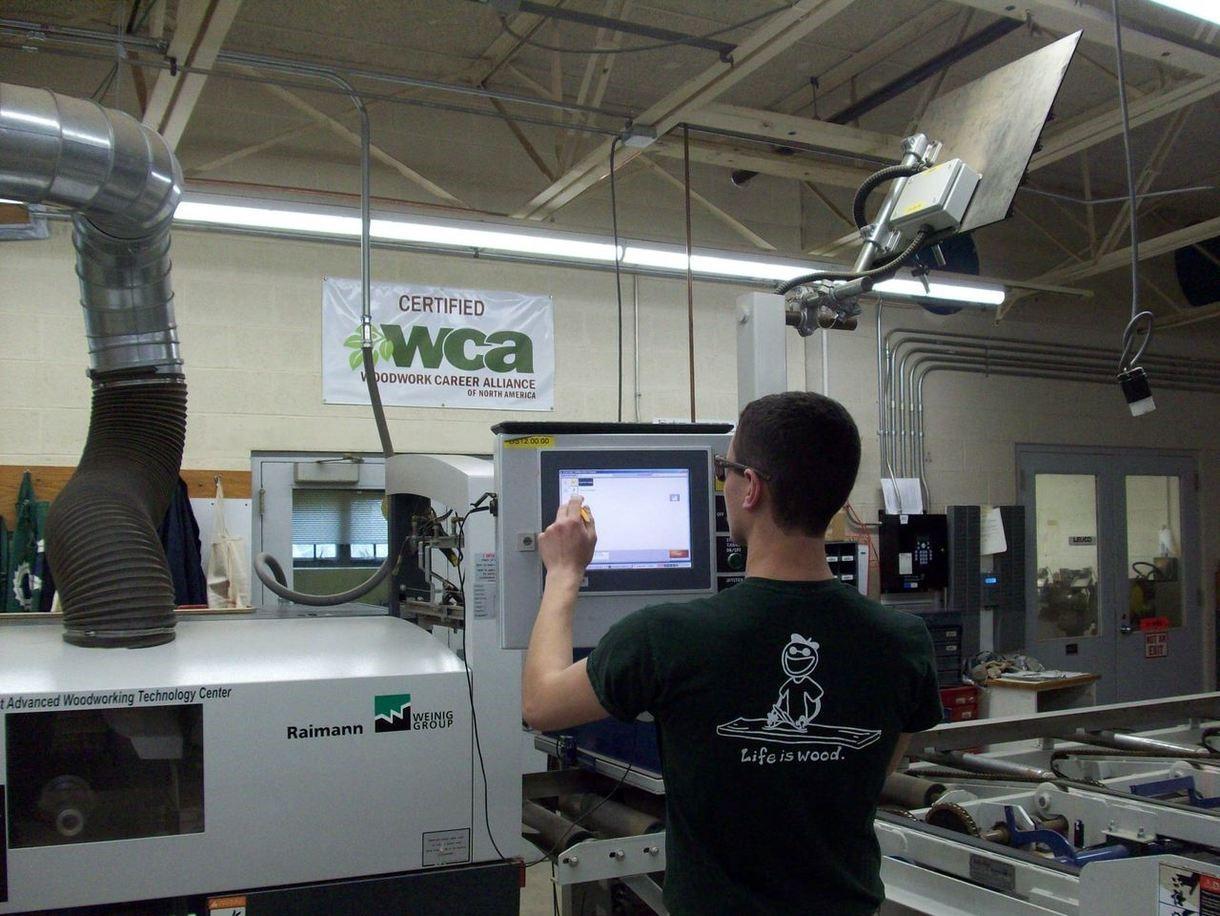 NELLYSFORD, Va. -- The Woodwork Career Alliance of North America will introduce WCA 4.0 at the AWFS Fair July 17-20 in Las Vegas.
This is a new program focused on training and accrediting machine operators who work in cell-based manufacturing environments.
The launch of WCA 4.0 comes in response to the woodworking industry's need to recruit, train and retain highly skilled machine operators, especially those who can be cross-trained to efficiently set up and run multiple machines on the factory floor. The new program builds on the WCA's Woodworking Skill Standards and Credentialing system.
"By focusing more on today's high-tech, cell-based manufacturing, we have the opportunity to expand our credentialing program to better serve the industry," said Scott Nelson, president of the WCA. "Work cells are determined by each company according to its process flow and product mix.
"For example, a common cell-based manufacturing approach for processing panels to make cabinets is sawing, routing, boring, dowel insertion, assembly, specialty processing and finishing. WCA 4.0 helps promote cross-training on all of the machines within a cell, including the opportunity to evaluate an individual's ability to do routine maintenance on various multiple machines.
"The success of WCA 4.0 requires that competencies be developed relating to cells both by machine as well as process," Nelson said. "Many of the machine competencies are already included in the WCA Skills Standards.
"More pressing is the need to document the knowledge-based component required to successfully complete activities within the cell. For example, what are the various materials used in a particular cell? What knowledge must the candidate have about specific processes and their impact on the final product? How can employers measure this knowledge effectively to document a candidate's skill achievements and/or need for improvement?"
AWFS attendees can find about how WCA 4.0 can help them develop a skilled and stable workforce at Booth #10268. See http://WoodworkCareer.org
Have something to say? Share your thoughts with us in the comments below.