Casket Saw and Router Shapes Wood Sides & Mouldings in One Pass
November 18, 2014 | 12:06 pm CST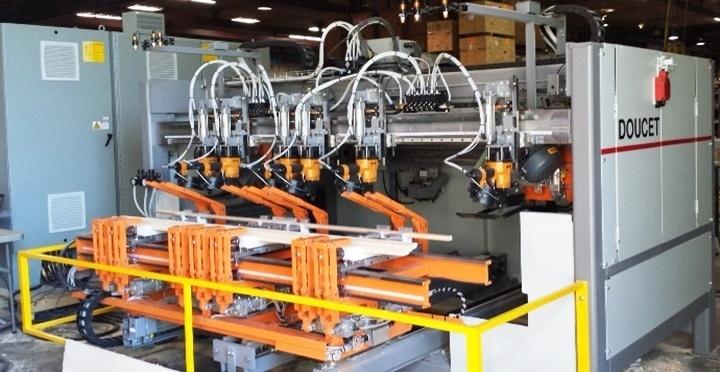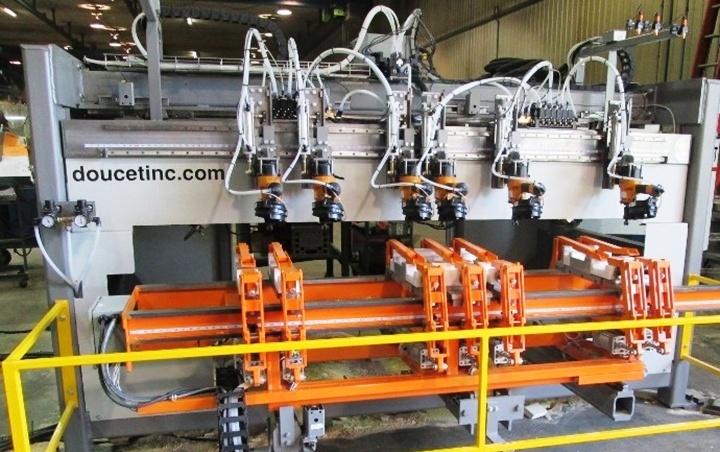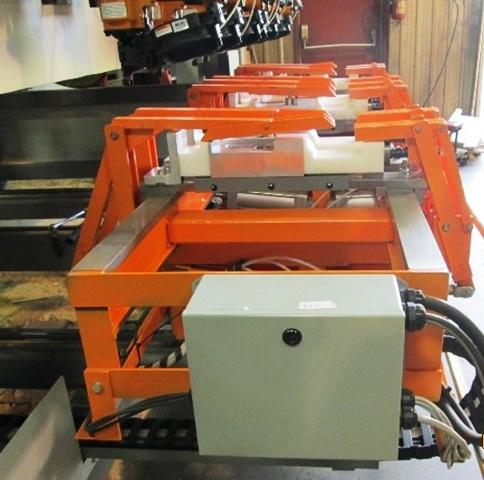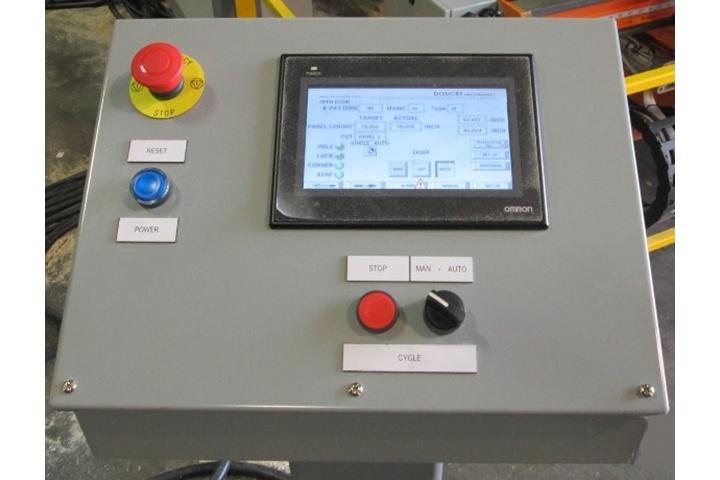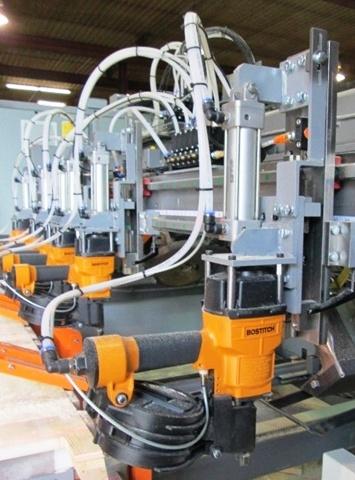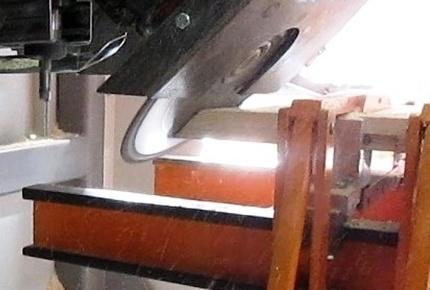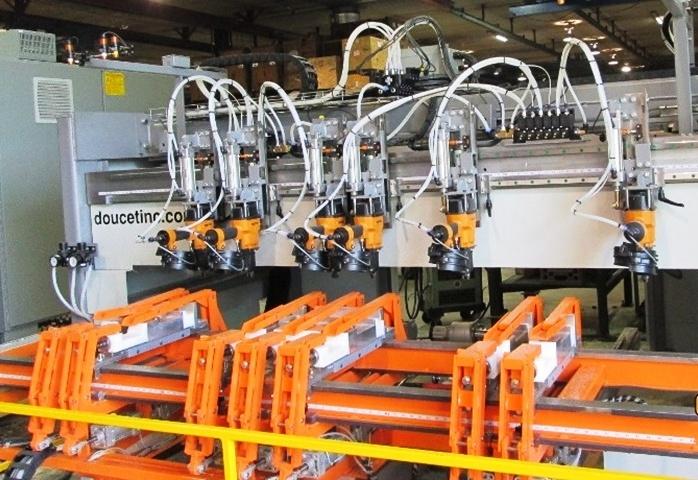 DAVELUYVILLE, Qué. – Doucet, designer, manufacturer and integrator of specialized wood processing machinery such as the ERS grooving saw for engineered flooring, has developed a solution for manufacturers in the wood casket industry.
In a single pass, its CSS Casket Side Saw and Router shapes side and end pieces for caskets, including the mouldings and recesses for lock fixtures. Previously, the company says, the task required at least two or three operations.
In shaping the side and end pieces, the machine utilizes two saw modules to trim and score grooves in the wood, along with two, 3-axis machining spindles to mill recesses for lock fixtures and two, 1-axis machining spindles to mill recesses for corners. The trimming saw module can also be set to make 45-degree cuts.
After cutting individual pieces, the machine uses laser lights to guide operators in assembly by revealing where parts should be placed in reference to the cut position. Its mobile assembly table holds each moulding in place, and its six nailing guns secure each piece.
For production runs, the CSS Casket Side Saw and Router also features an HMI touchscreen with parameters saving capabilities.
Following the company's tradition of adapting machines for the needs of its customers, the CSS Casket Side Saw and Router can be customized with a waste belt conveyor and additional assembly jigs.
Have something to say? Share your thoughts with us in the comments below.