Setting moisture content in the plant
June 27, 2019 | 4:40 pm CDT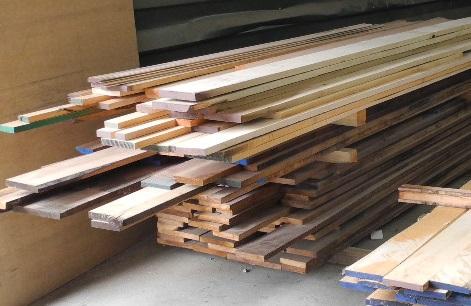 Q. We get our lumber at 6 to 8 percent MC. We check its moisture to confirm. So, should we set the plant at 7.0 percent EMC (halfway between), or should we set the plant a little drier, like 6.8 percent EMC because we want to discourage any drying at all?
A. Because a little drying shrinkage is more serious than a little moisture gain, the general recommendation is that the plant should be a little bit drier than the mid-point value. So, 6.8 percent EMC (about 35 percent RH) is better.
A technical note I have discussed before: When wood that has been drying is subjected to moisture regain, there is a lag of perhaps 3/4 percent MC before any swelling begins. So, it is safe to be a little drier to avoid shrinkage because the exposure to higher humidities will have this "safety" lag.
Because humidities in air drying can be too high sometimes, encouraging the reaction, air drying color is not as good as immediate, proper kiln drying.
Note that these comments apply to beech, maple, ash and other white wood species.
Gene Wengert, "The Wood Doctor" has been training people in efficient use of wood for 35 years. He is extension specialist emeritus at the University of Wisconsin-Madison.
Have something to say? Share your thoughts with us in the comments below.