VIDEO: The Vaia Dragon roams the Alpe of Northern Italy
January 11, 2022 | 6:52 pm CST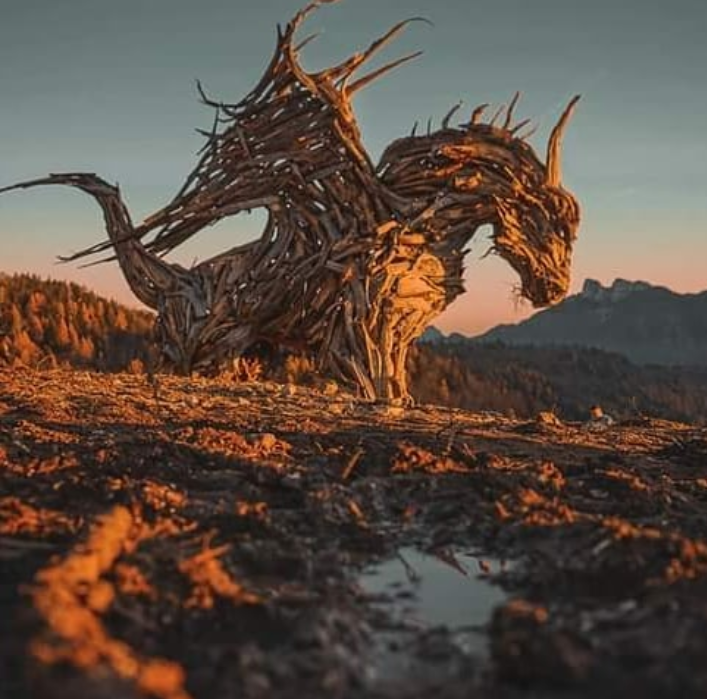 Photo By Marco Martalar
The Vaia Dragon, a sculpture created by Venetian artist Marco Martalar on Alpe Cimbra in the Lavarone area in Northern Italy.
The Dragon's body is made entirely of scraps of trees felled by the Vaia storm that swept away millions of trees in the the woods of Alpe Cimbra da Lavarone.
The sculptor told the local online news outlet, il Dolomiti, "To create the work, it took 3,000 vines and 2,000 pieces of scraps of shrubs felled by the fury of the storm.".
Martalar started working on the dragon in the first days of October and, after just over a month later he fixed the last piece of wood. "It is 6 meters high and 7 meters long - says the sculptor - for a couple of years I have been working intensely using this technique, which involves an internal structure, a sort of skeleton, in wood on which Vaia's recycled material is then fixed."
Have something to say? Share your thoughts with us in the comments below.