VIDEO: Mass timber overview
April 12, 2022 | 8:57 am CDT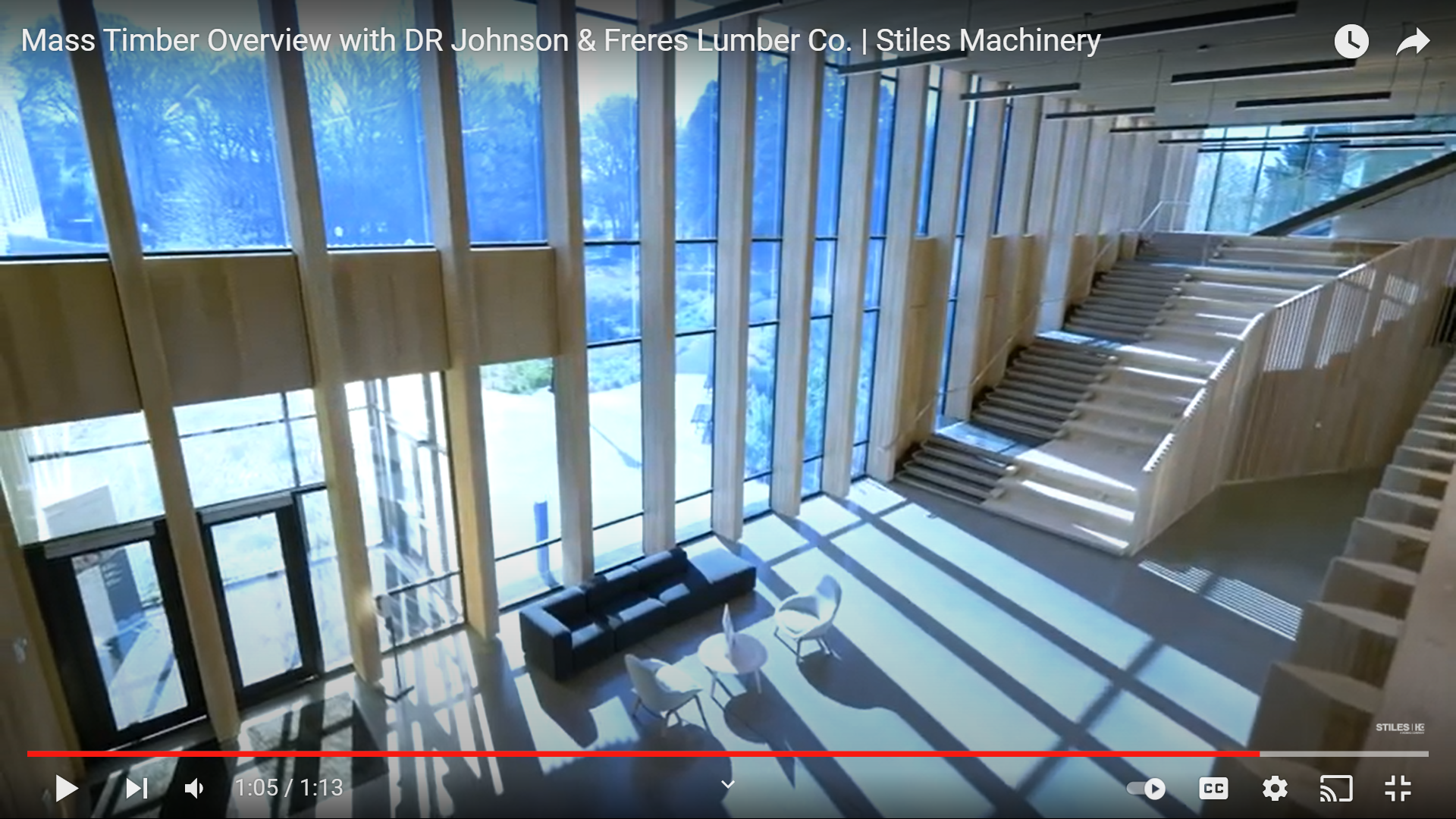 Mass timber projects are going up in countries around the world. These projects range from multi-story commercial buildings to high-end residential construction.
Stiles Machinery takes a look at mass timber. In this video, Kyle Freres, vice president at Freres Lumber Co., and Levi Huffman, technical director at DR Johnson discuss the benefits of mass timber construction.
The process in which mass timber products are manufactured requires far less carbon than that of steel or concrete. The buildings themselves also sequester carbon for the lifetime of the building, often resulting in a net reduction of carbon compared to other building materials. 
Have something to say? Share your thoughts with us in the comments below.