VIDEO: Constructing mass timber a layer at a time
November 29, 2021 | 11:25 am CST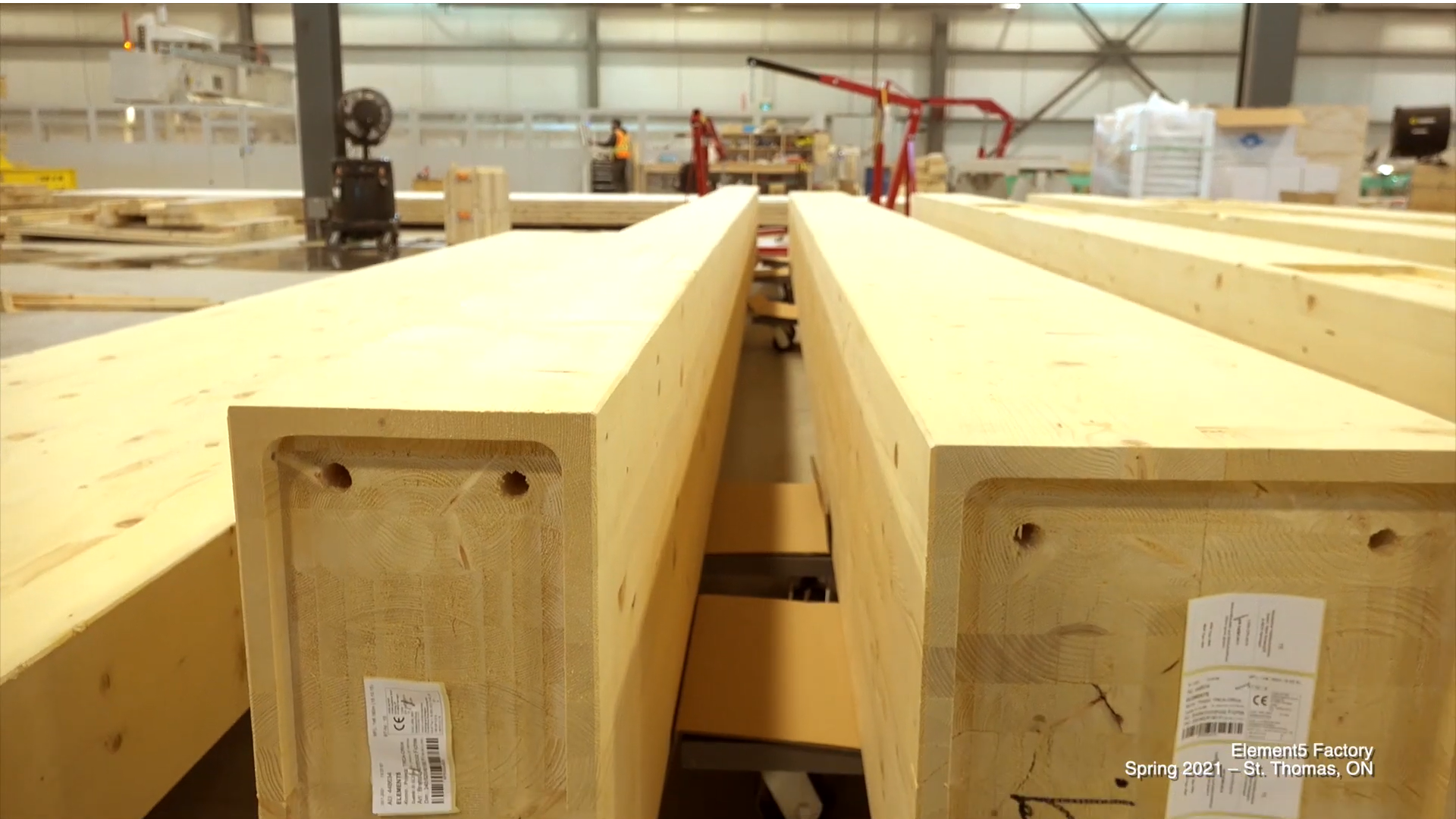 ST. THOMAS, Ont. -- Mass Timber Construction is a sustainable way to build taller and larger buildings from wood. This video shows examples of careers in the mass timber industry which includes mass timber engineering, manufacturing and construction.
Interviewees discuss their roles and why wood construction is seeing a resurgence as a modern building material.
Seth, a wood specialist with Element5 who spoke in the interview described Element5's CLT facility in St. Thomas, Ontario. "There's a lot of new integrated technology and automation. As a wood specialist, I deal a lot with looking at the quality of the wood in terms of its moisture content, in terms of the quality of the actual lumber itself and ensuring that we make a quality product for our customers," he said.
"So, the key thing is that at the design phase, that we're including every single detail that there is to be at the final product. Once the design process is finalized, it is passed on to the manufacturing team," he said.
At that point, it is machined into a panel. Each layer of panel is cross laminated to each other. A longitudinal layer is followed by a perpendicular layer and so forth.
"You can have anywhere between three, five, seven, nine and eleven layers. We're able to make panels of up to 16 meters. Typically, you will see them in a wall or in a flooring system," said Seth.
Another worker, Nick, said, "And then our state-of-the-art C.N.C. machine cuts out all those openings and penetrations that we made in our three-dimensional model." "What we're doing that's different is we are manufacturing large scale mass timber elements like entire wall panels that we can deliver and drop in on site," he said.
Have something to say? Share your thoughts with us in the comments below.