Video: Making wood jack-o-lanterns without a CNC
October 27, 2023 | 10:42 am CDT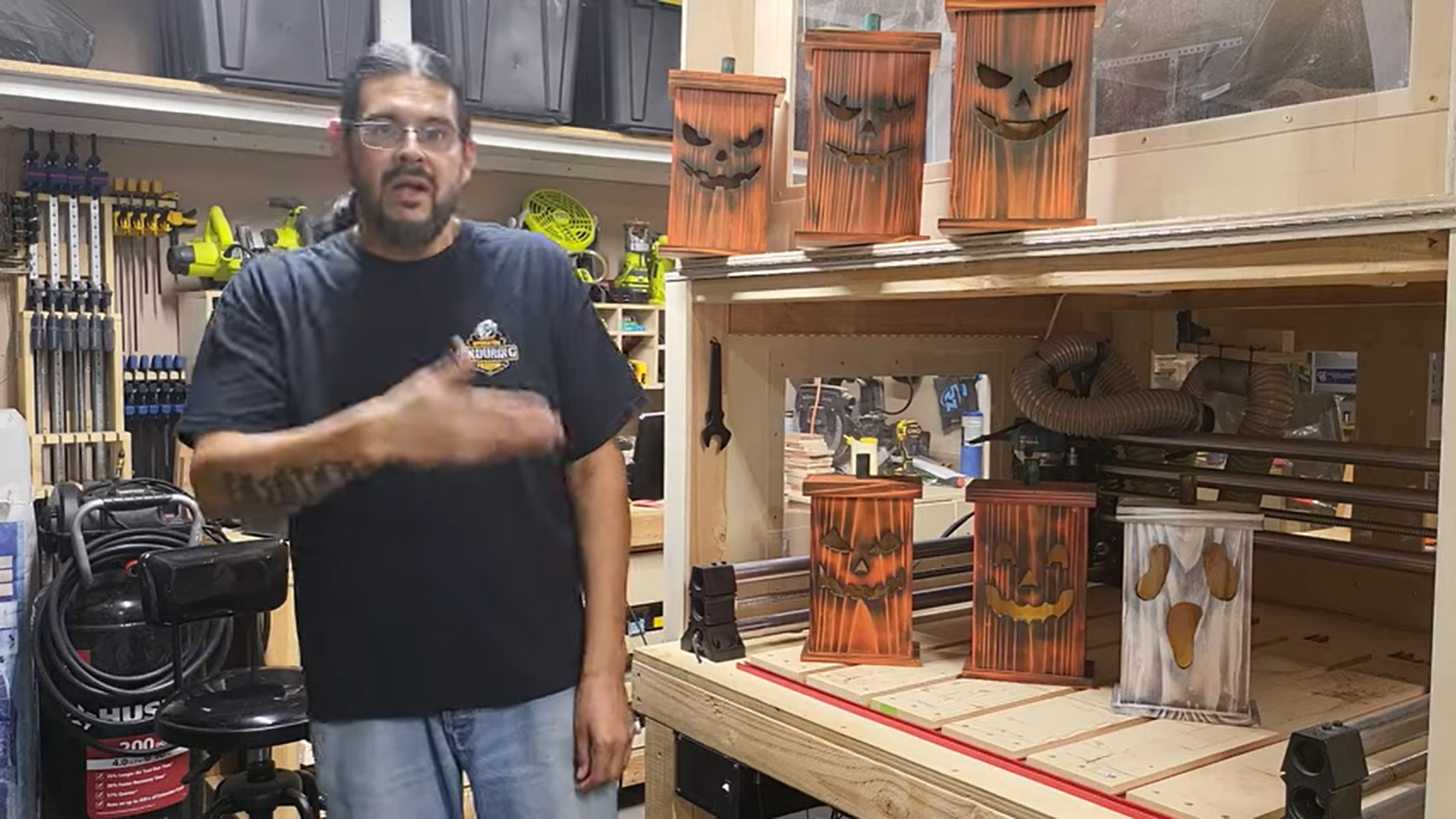 Tom Balderrama of Maverick Woodworking shows how he crafted simple wood jack-o-lanterns with conventional shop equipment. The jack-o-lanterns use cedar fence boards and battery-powered lighting to brighten the Halloween night.
Although he has a CNC router, Balderrama decided to opt for a low-tech solution to make these simple decorations. He used a scroll saw to cut out all the shapes, which saved him having to program all the shapes for the CNC.
Lighting is provided by common battery-powered electric votive candles that offer a safe, flickering light that mimics a candle but without the fire hazard.
Watch to video to see how he did it.
Have something to say? Share your thoughts with us in the comments below.