Dad makes wooden fighter jet for disabled son's Halloween costume
October 30, 2019 | 12:34 pm CDT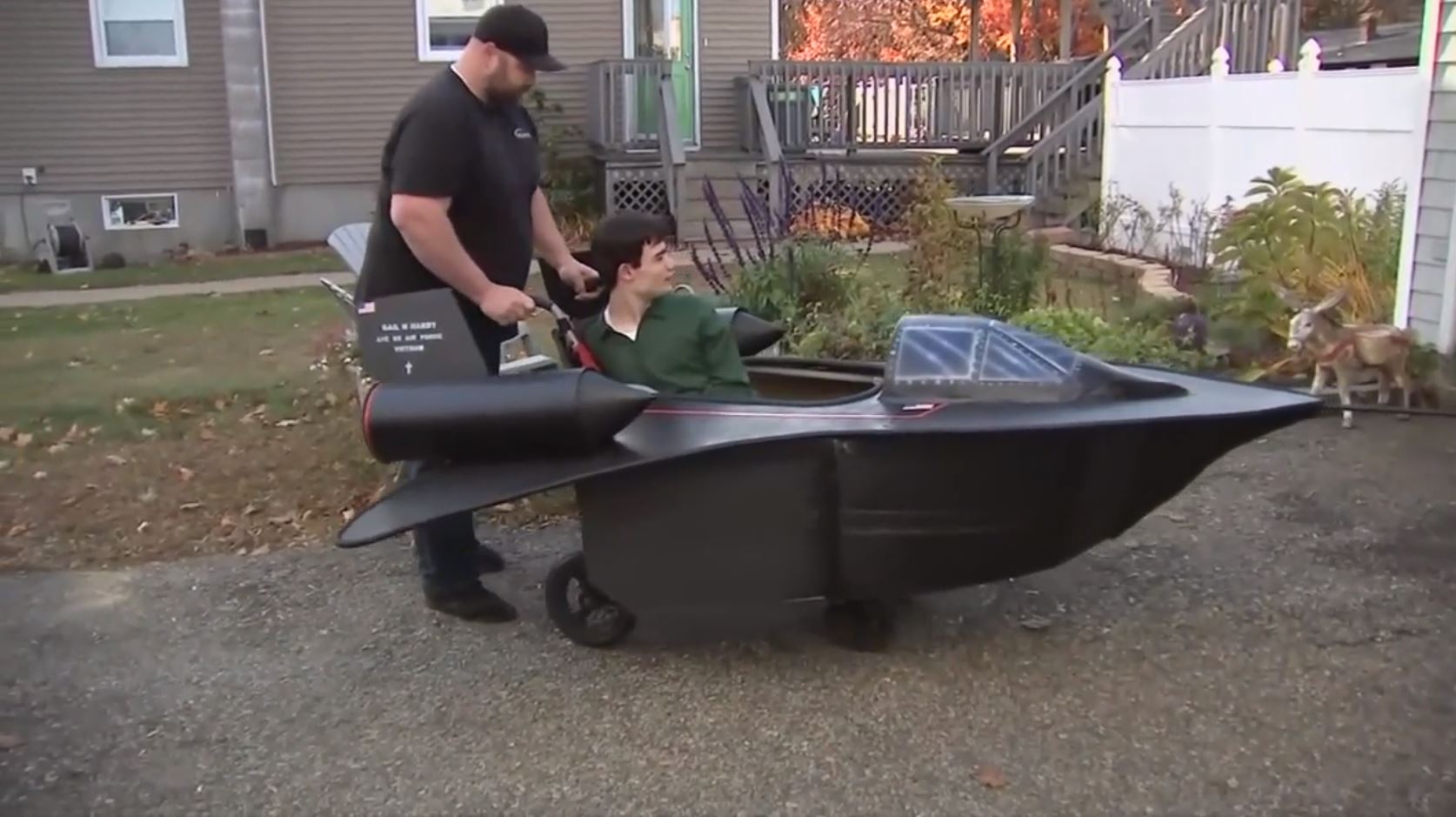 Photo By CNN
HAVERHILL, Mass. - Each Halloween, a Massachusetts dad builds elaborate costumes for his wheelchair-confined son. This year? A U.S. Air Force SR-71 Blackbird jet from wood.
Tom Hardy's 15-year-old son Tommy has cerebral palsy and autism, and is legally blind and nonverbal,
writes CNN
. But he loves trick-or-treating, and since no major Halloween store chains sell costumes for those bound by a wheelchair, Hardy took matters into his own hands.
Hardy began making costumes around seven years ago, and has since transformed Tommy's wheelchair into a SpongeBob pineapple, a Game of Thrones dragon, and Star Wars X-wing figther.
This year is the Blackbird, which Hardy and two of his friends built in 100 hours from less than $100 worth of wood. Hardy added a picture of his mother and father - who both spent time in the Air Force and died this year - on the jet's dashboard.
"No kid is looking at him like he's in a wheelchair," Hardy told CNN. After Hardy took Tommy on an early Halloween run last week, he said many people didn't even realize it was a wheelchair.
Have something to say? Share your thoughts with us in the comments below.