Make your own challenging stereo rack
January 19, 2022 | 4:55 pm CST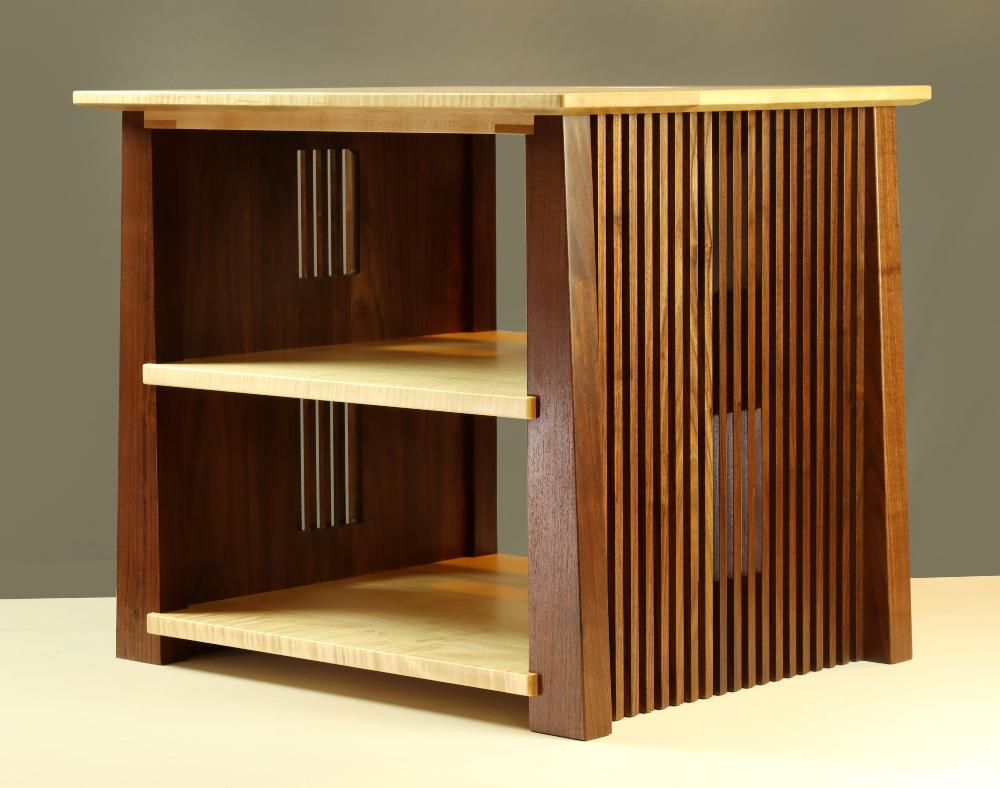 In this project of the day sponsored by Laguna Tools, Willie Sandry the Thoughtful Woodworker details how to build a challenging mid-century modern stereo rack with vertical grooves, graceful tapered legs, and a unique pass-through detail that lets light inside the cabinet for an airy feel, yet still obscures wires for your components.
This multi-video project is detailed with tips and step-by-step instructions. The videos are listed below.  For plans to make this rack, click here.
In the first video, below, walnut and figured maple panels are prepared, and joinery is completed on thick walnut legs. Finally, the legs are tapered at the 1412 bandsaw. Follow along as shows the process step by step. Tools featured in this how-to woodworking tutorial include the Laguna Fusion F2 table saw and the 1412 bandsaw.
In part 2, Sandry tackles all the interesting woodworking, side panel details such as the long vertical grooves and pass-through design for a light, airy feel with a strong mid-century modern vibe. Follow Sandry as he shows the process step by step. The featured tool in this how-to woodworking tutorial is a Laguna Fusion F2 table saw.
In
In part 3, Sandry discusses woodworking / wood movement considerations, and completes the final assembly of this mid-century modern stereo cabinet. Finally, he turns our attention to the Danish oil and lacquer finish.
Have something to say? Share your thoughts with us in the comments below.