ConceptWorks store fixtures and display production
March 19, 2017 | 5:30 pm CDT
ConceptWork, Elkhart Lake, Wisconsin, handles designing, engineering, and crafting prototypes or other low production run industrial products, components, displays, custom crafted residential or commercial furnishings and other customer products. 
We have turned more than one "cocktail napkin" design into stunning reality. And, through our sister interior design company, Paragon Solutions, we can work with you to create totally original design concepts to satisfy the most discriminating taste.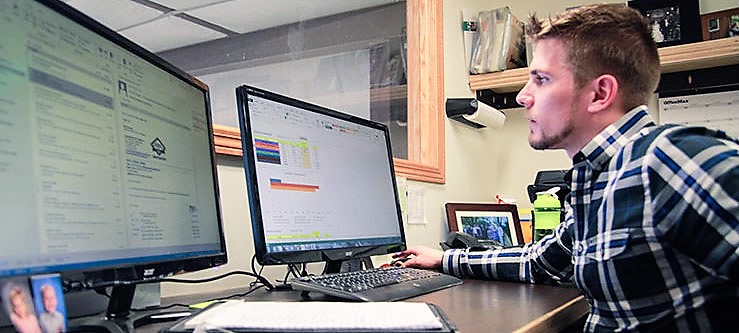 Adam Schneider is president and CEO of ConceptWork
Design engineer Adam Schneider is president and CEO of ConceptWorks, a company dedicated to designing, engineering and crafting prototypes, industrial products, components, displays and custom furnishings for commercial and residential clients. Schneider took on the role of vice president at the company after receiving his bachelors in mechanical engineering in 2004. In 2013, he received an MBA from Lakeland College.
Our team of mechanical engineers are capable of engineering for maximum utility, structural integrity, and maximum material yield. Using the latest SolidWorks and Autodesk 3ds Max software, we can provide 3D views of your product, allowing you to "see" every detail prior to prototyping and/or production.
www.conceptworks.net
Have something to say? Share your thoughts with us in the comments below.