forest stewardship council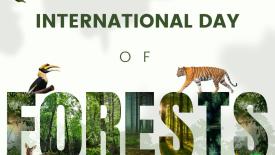 Today, March 21, is the International Day of Forests (IDF). The theme for 2023 is 'forests and health.'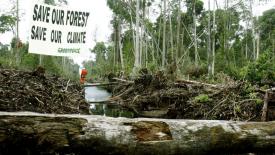 Greenpeace is withdrawing from the Forest Stewardship Council (FSC), the main group for certifying sustainable timber, claiming the council it helped found 25 years ago can no longer reliably protect forests from exploitation.
The Forest Stewardship Council (FSC) launches its new global brand: Forests For All Forever. In the past 20 years, FSC has become a well-trusted and established brand in sectors and markets around the world. With its new branding FSC plans to extend its reach by targeting consumers directly.
The Rainforest Alliance has reached a settlement agreement with Resolute Forest Products concerning draft audit reports for the Black Spruce Dog River Matawin Forests and Caribou Forest operations in Ontario, Canada.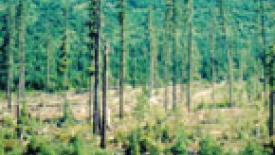 Criticism of the Sustainable Forestry Initiative (SFI) standards come after the release of the group's latest updates following its normal 5-year review of emerging issues and new scientific findings.
Last night, the Forest Stewardship Council(R) (FSC) US selected Robert J. Hrubes, Executive Vice President of SCS Global Services, as one of two co-recipients of the first-ever "Uncommon Partnership for FSC Leadership Awards." The award was presented at the "Design & Build with FSC" Awards Ceremony at Greenbuild 2014 in New Orleans.
GreenWood Resources (GWR), a global investment and timber management company, has received the seventh U.S.-based Forest Stewardship Council (FSC) Project Certification for its headquarters office expansion, assessed by third-party auditor, SCS Global Services (SCS).
The Forest Stewardship Council (FSC) announced today that it decided to lift the disassociation from the Danzer Group, after independent verification confirmed that the company had met the criteria required by FSC.
In its 20th year, the Forest Stewardship Council (FSC) invites all media to attend the FSC+20 Forum in Seville, Spain, from 8-10 September 2014.
The Rainforest Alliance has lifted the suspension of the Forest Stewardship Council (FSC) certificate of Swedwood Karelia LLC, a subsidiary of Swedish home furnishing company IKEA.