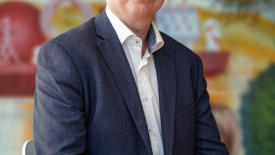 We're delighted to announce that Jim Kavanagh has been appointed as Managing Director of AkzoNobel Industrial Coatings.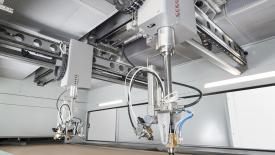 Crestwood Inc. has added new finishing capabilities that improve quality, speed production and reduce waste.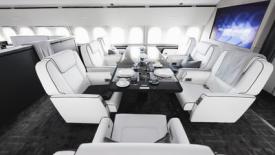 Ft. Lauderdale-based company specializing in bespoke aircraft oversaw complete redesign and install of project, using premium luxury brands and state-of-the-art technology.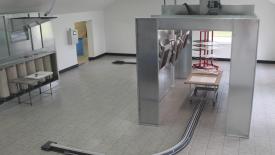 SAN DIEGO – Green-Fast-Cure (GFC), which specializes in infrared catalytic technology for curing any liquid coating from the inside out, will display its Easy Flow System at Wood Pro Expo California, April 28-29 at the San Diego Convention Center.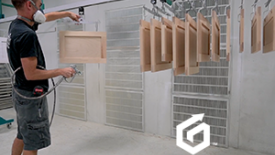 Chad Hamilton, the owner of Pig House Cabinets, has incorporated the Guffey Systems' PivotLine Manual-rail Finishing System transformed his cabinet shop.
Wood shops of all sizes face intense cost, quality, and turnaround pressures. Even small flaws can lead to costly rework, wasted material, and poor consumer ratings.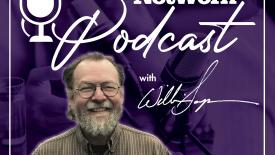 Will Sampson talks about the challenge that finishing presents to woodworkers. His guest is Chris Reding, a finishing expert who talks about new innovations that bring powder coating technology to woodworking with the promise of safer, faster, environmentally friendly and more durable finishes. This episode of the Woodworking Network Podcast was sponsored by the Executive Briefing Conference, being held September 8-10, 2021, at The Broadmoor in Colorado Springs, CO.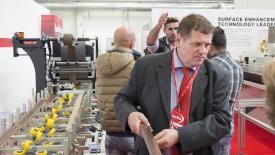 CHARLOTTE, N.C. -- Cefla North America, Inc., supplier of finishing, decoration and digital printing systems, and Weinig Holz-Her, North America, maker of solid wood and panel processing equipment, are hosting open house events on overlapping dates on April 22-24, 2020. Invitees include woodworking professionals from small-, mid-, and large-sized companies located across the United States and Canada.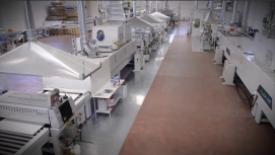 North American woodworking professionals toured five Italian companies that use the latest high-tech finishing technology and equipment.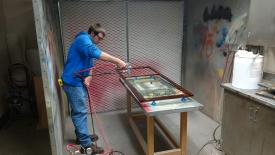 Accessa Coatings partners with Reed-Custer High School to boost Industrial Technology education.